Plans to bring a supermarket to a current Jersey City food desert have been revived following a redesign of the project.
In a year fraught with bad headlines, New Jersey City University recently announced some positive news.
A 295-unit complex with a pool and rooftop amenity area could come near O'Abbey's Corner at the corner of Mallory Avenue and Fisk Street in Jersey City.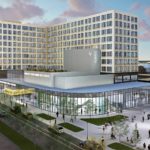 Jersey City could soon approve an ambitious project that now consists of theater spaces, multiple retail storefronts, and two 11-story apartment towers that include affordable units.
Strategic Development Group released updated renderings of its UPAC project on Jersey City's West Side.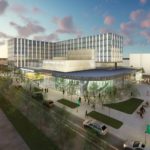 Over the weekend, Jersey City Mayor Steven Fulop announced via Twitter the next phase of development on NJCU's University Place project.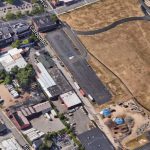 Increased development is coming around the West Campus of New Jersey City University (NJCU) in Jersey City. Two four-story buildings are planned at 13 Carbon Place and 35 Carbon Place and another is planned for 33 University Place Blvd in the NJCU West Campus Redevelopment Area.
Earlier this week, officials from Claremont Companies, Circle Squared Alternative Investments, and the Hampshire Companies came together for the official groundbreaking of the New Jersey City University's University Place project.
New Jersey City University's ongoing transformation of Jersey City's West Side neighborhood will continue in October of this year when the first phase of a two-part development is scheduled to break ground.