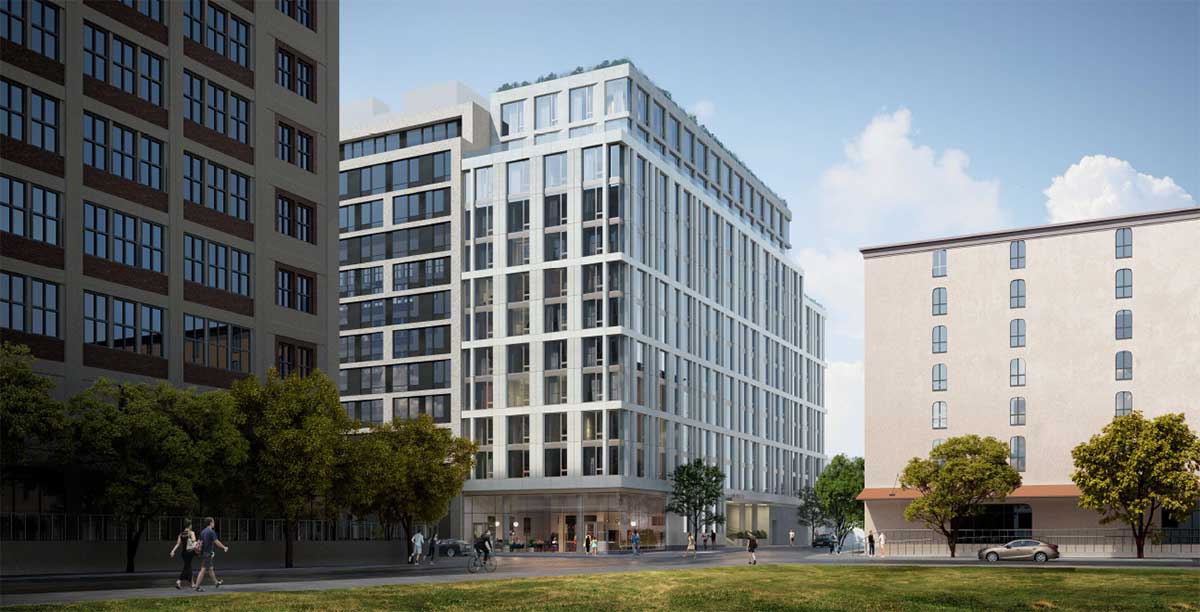 A legal challenge that was hoping to derail an upcoming project in Jersey City's Powerhouse Arts District has come to an end with an appellate court ruling that the city's planning board acted appropriately when approving the development.
Epire have officially won their three-year legal battle with a neighboring residential tower. Jersey Digs was the first outlet to report on a lawsuit against their project at 144 First Street, which was filed by the ownership of the neighboring DVORA complex.
DVORA claimed in the filing that Epire's rationale for an additional floor and height variance from what was previously approved at the property "provided no public benefit whatsoever." The suit additionally claimed that the 12-story edition of Epire's development "will block the views from [their] rooftop amenities."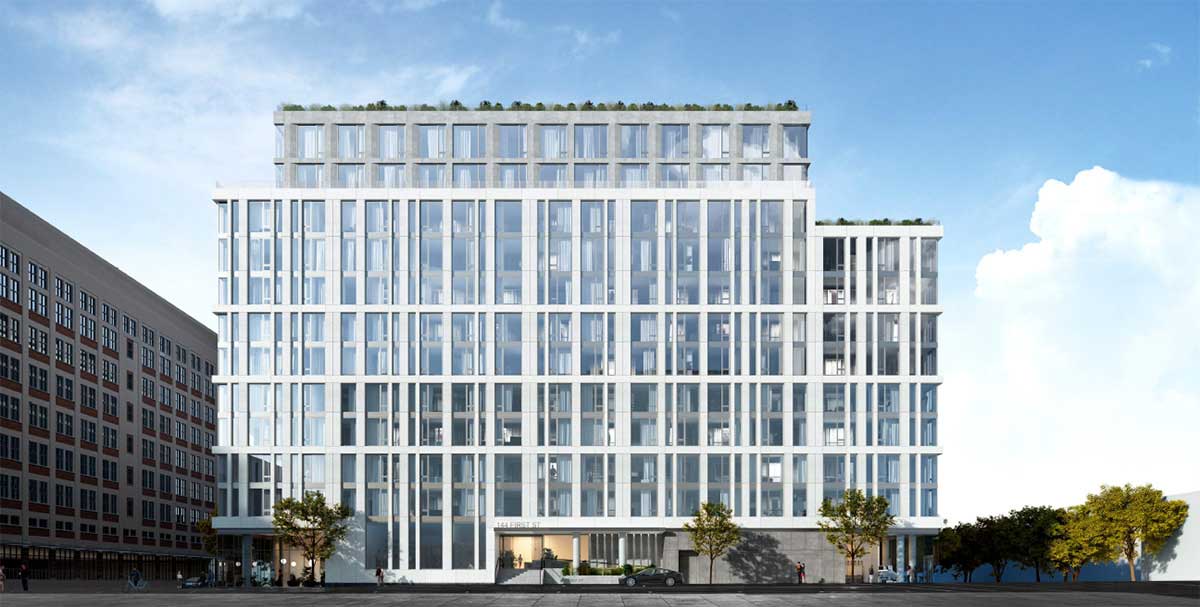 The suit claimed that the redevelopment plan originally approved for the vacant 10,000-square-foot site limited any new construction to be "no greater than 11 stories and 115 feet." A New Jersey Superior Court Judge ruled otherwise in July 2021 and dismissed the case, a decision DVORA appealed.
A three-judge panel in the Appellate Division recently ruled that Jersey City's Planning Board did not abuse its discretion by granting the nine-foot height variance for Epire's project "based on its consideration of the architectural and engineering site plans, expert witness testimony, and comparative studies of the effects of the variance on neighboring properties."
"[There is] ample evidence in the record supporting the Planning Board's approval of the C variance requested, and its determination a D variance was not required," the judges wrote." "Although 144 First Holdings was proposing an added floor, it was not adding units."
The panel noted that flood zone requirements enacted by FEMA required an extra seven feet in ground floor height and ruled that the planning board "correctly concluded that the requested height deviation was necessary to achieve suitable lobby ceiling heights and the higher floor requirements of [Department of Environmental Protection]."
The court's ruling also noted that testimony from DVORA's planner during the legal proceedings conceded that there would "be some blockage by a conforming building" even under the area's existing zoning and the previously approved tower.
The ruling also confirmed that owners and renters in New Jersey are not entitled to an undisturbed surrounding landscape. Citing prior case law, the Appellate Division also noted that "a property owner has no right to an unobstructed view across a neighbor's property."
The ruling by the Appellate Court affirmed the Planning Board's initial decision where they acknowledged that some views from DVORA's rooftop deck would be partially blocked but concluded that the benefits of Epire's project outweighed that detriment by eliminating the "eyesore" of the previously vacant lot.
The legal saga hasn't slowed down Epire's plans for their project at144 First Street. The development has been under construction since 2021 and is currently wrapping up work.