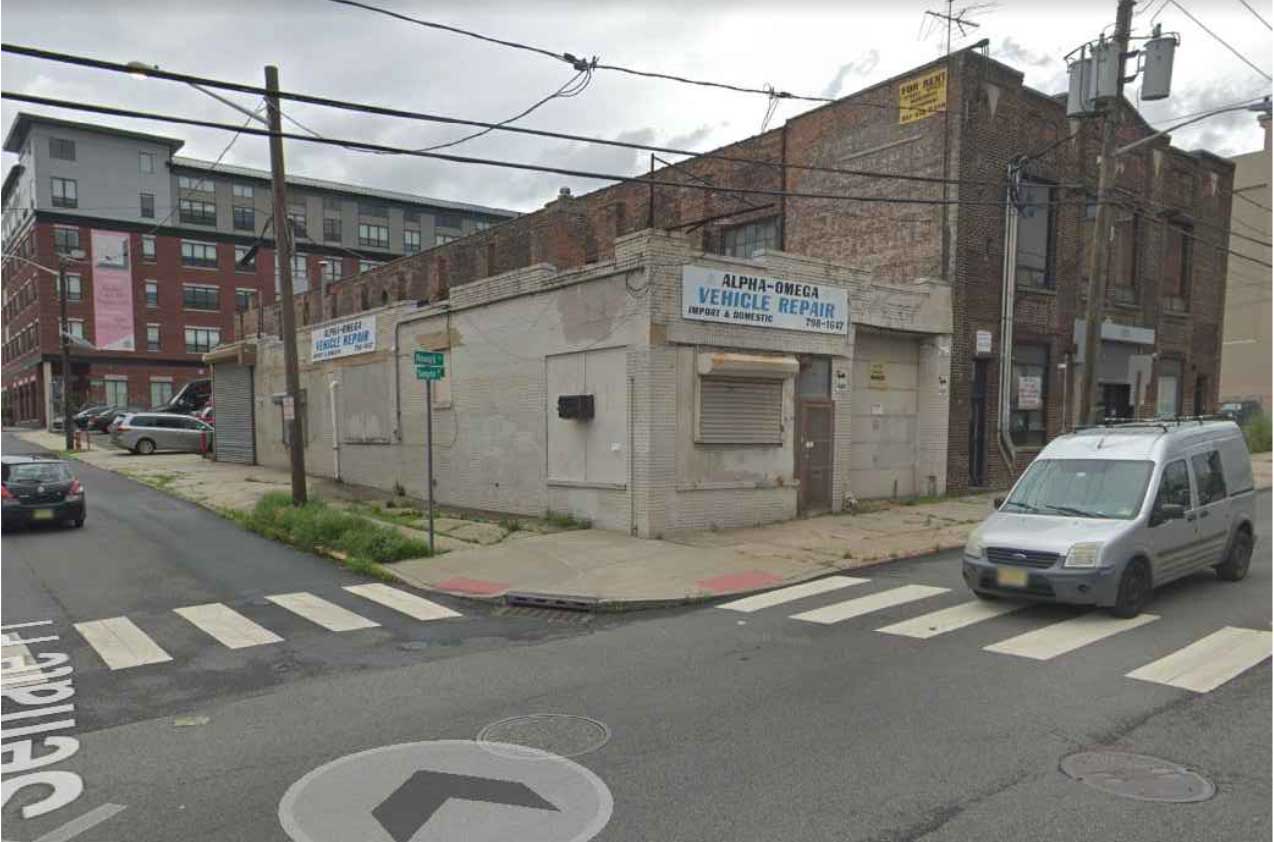 The Jersey City Planning Board is scheduled to hear an application this week that involves rehabilitating a one-story building and expanding it into a five-story mixed-use development.
The plans by property owner A.B. Cruz Construction Co. Inc. for 866 Newark Avenue are expected to go before the board on Tuesday, November 24 during a Zoom meeting that will begin at 5:30 p.m.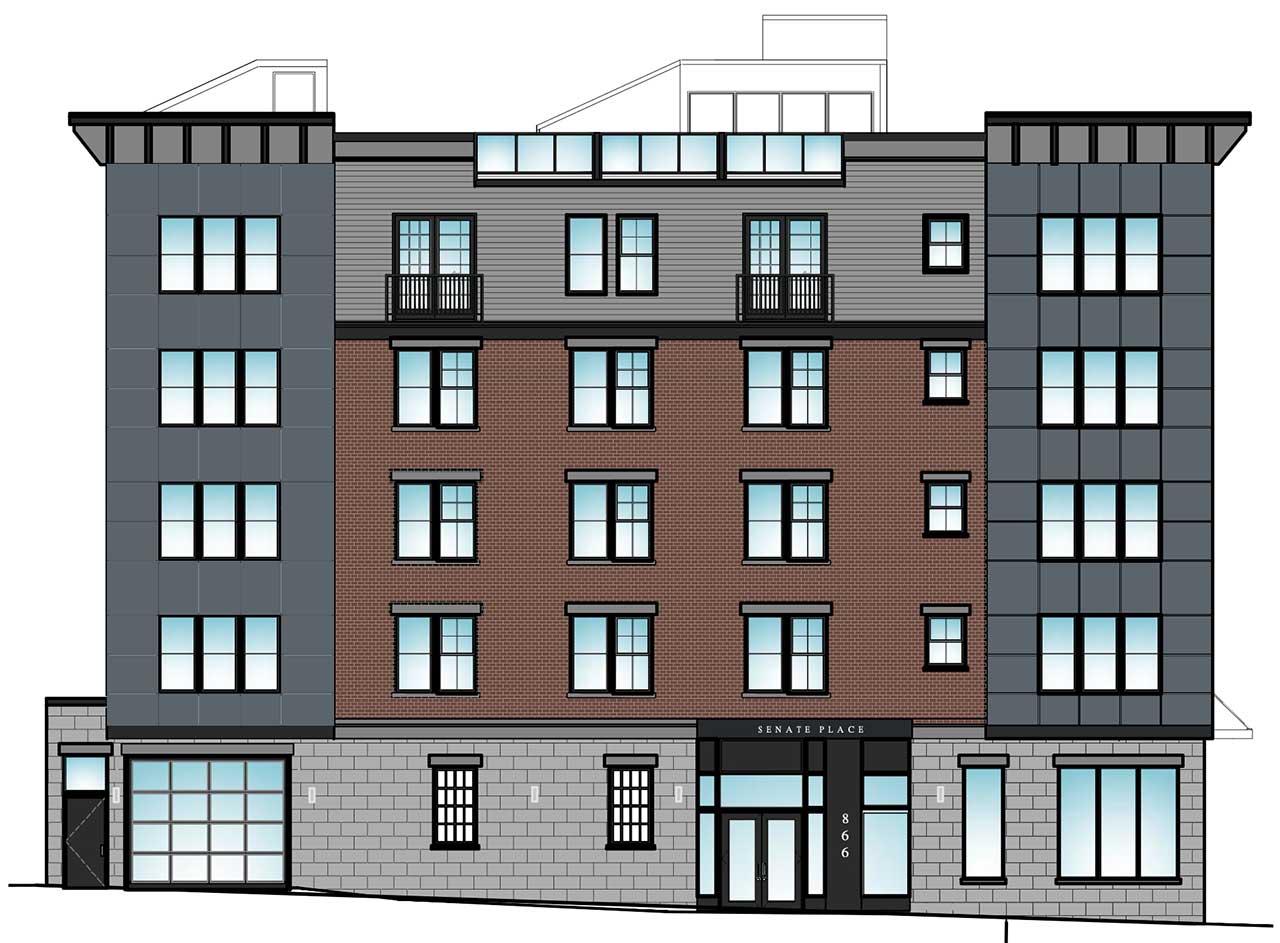 A.B. Cruz Construction Co. Inc.'s proposed structure would include eight two-bedroom residential units and 644 square feet of retail space, according to the Ogden Avenue-based company's application. The project's principal points statement states that there would also be a 1,040-square-foot rooftop deck, two parking spaces for cars, and four spaces for bicycles.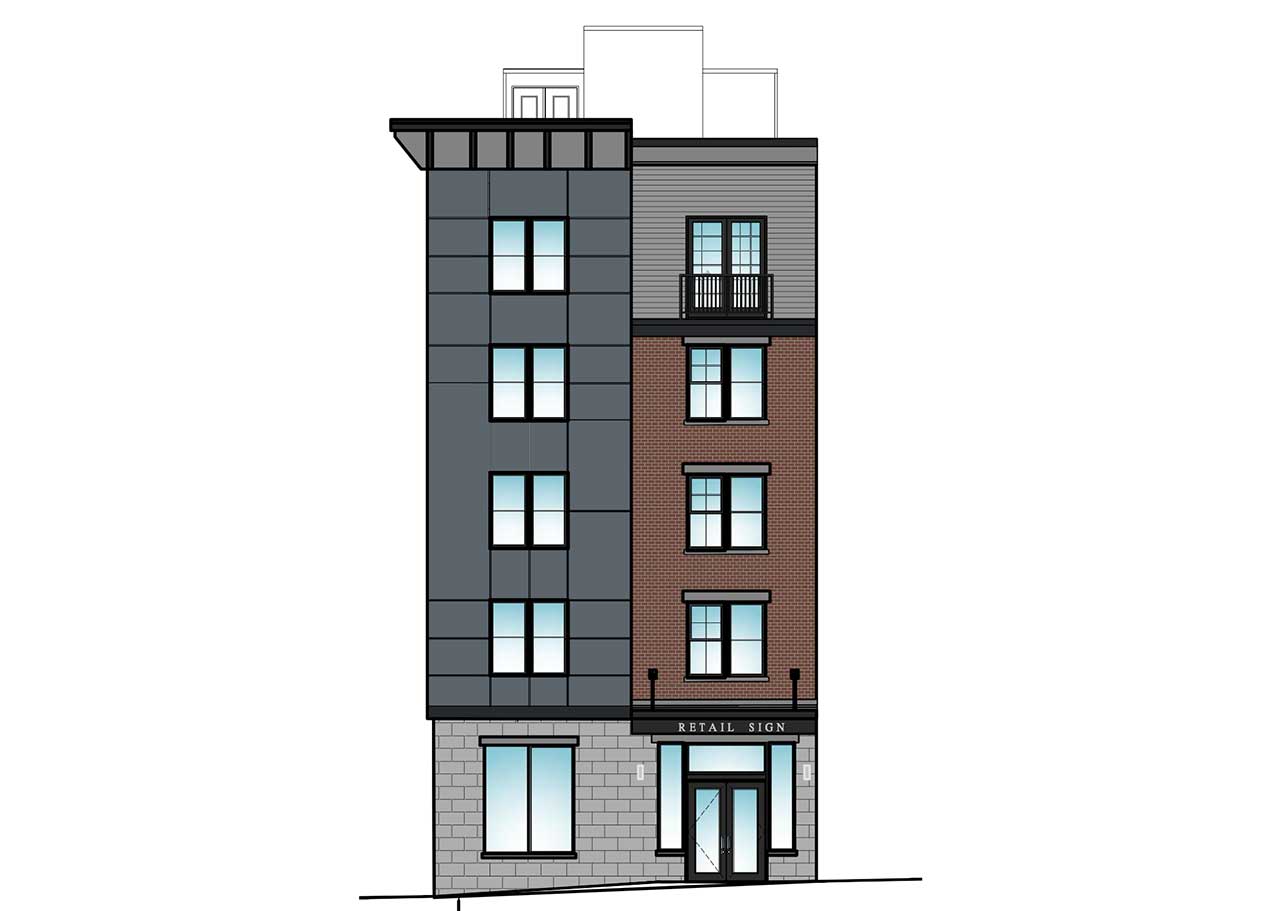 Site plans from Mukti Architecture show that the retail space would face Newark Avenue while the entrances to the parking area and lobby would be around the corner along Senate Place.
Located just west of India Square, the building on the premises was most recently occupied by Alpha Omega Vehicle Repair. The property is situated across Senate Place from the Mana Contemporary arts center and across Newark Avenue from the pedestrian bridge over the PATH tracks to Van Wagenen Avenue.
Note to readers: The dates that applications are scheduled to be heard by the Jersey City Planning Board and other commissions are subject to change.
Related: