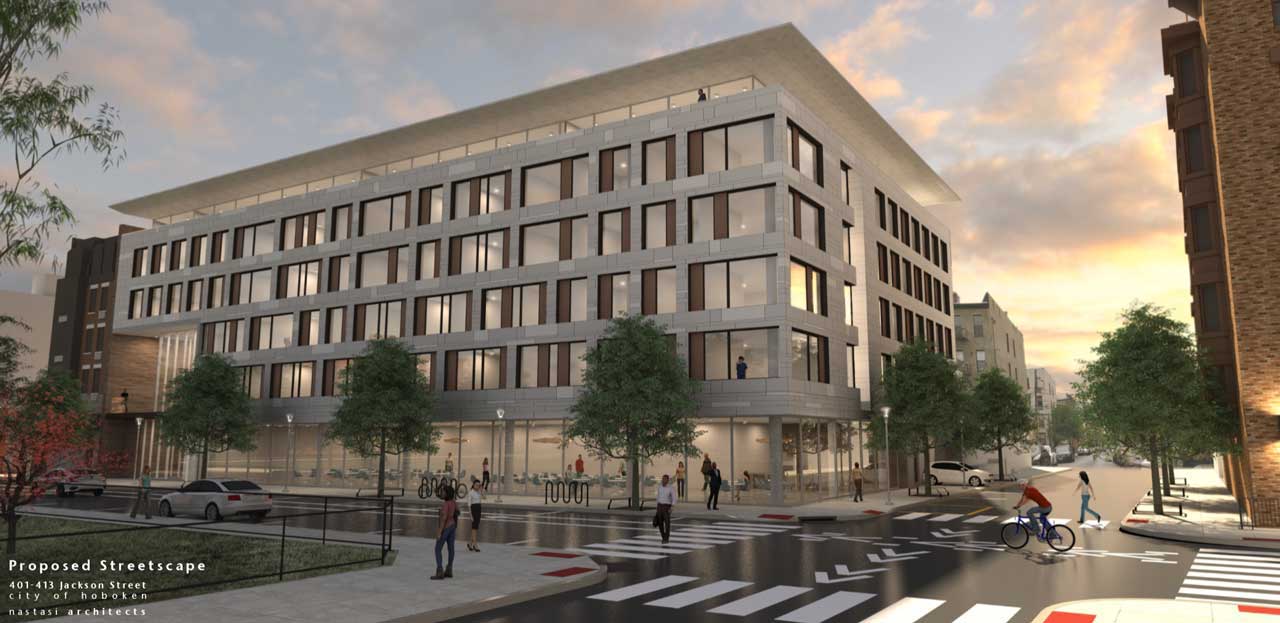 A half-block project is starting to rise along Jackson Street and is the latest sign of a revitalization along the road that's being driven by zoning changes, new open space, and residential growth.
Back in 2018, we reported on a six-story mixed-use development for seven lots at 401-411 Jackson Street that was eventually approved that November. Formerly home to the Big Banner Plaza supermarket, property owners BC2 Ventures spent last year clearing the land.
Chillemi Construction is now overseeing the development's buildout, which has gone vertical on the corner lot. Designed by Nastasi Architects, the project will feature 43 residential units (including five designated as affordable housing) and 32 garage parking spaces that will utilize a Klaus stacking system.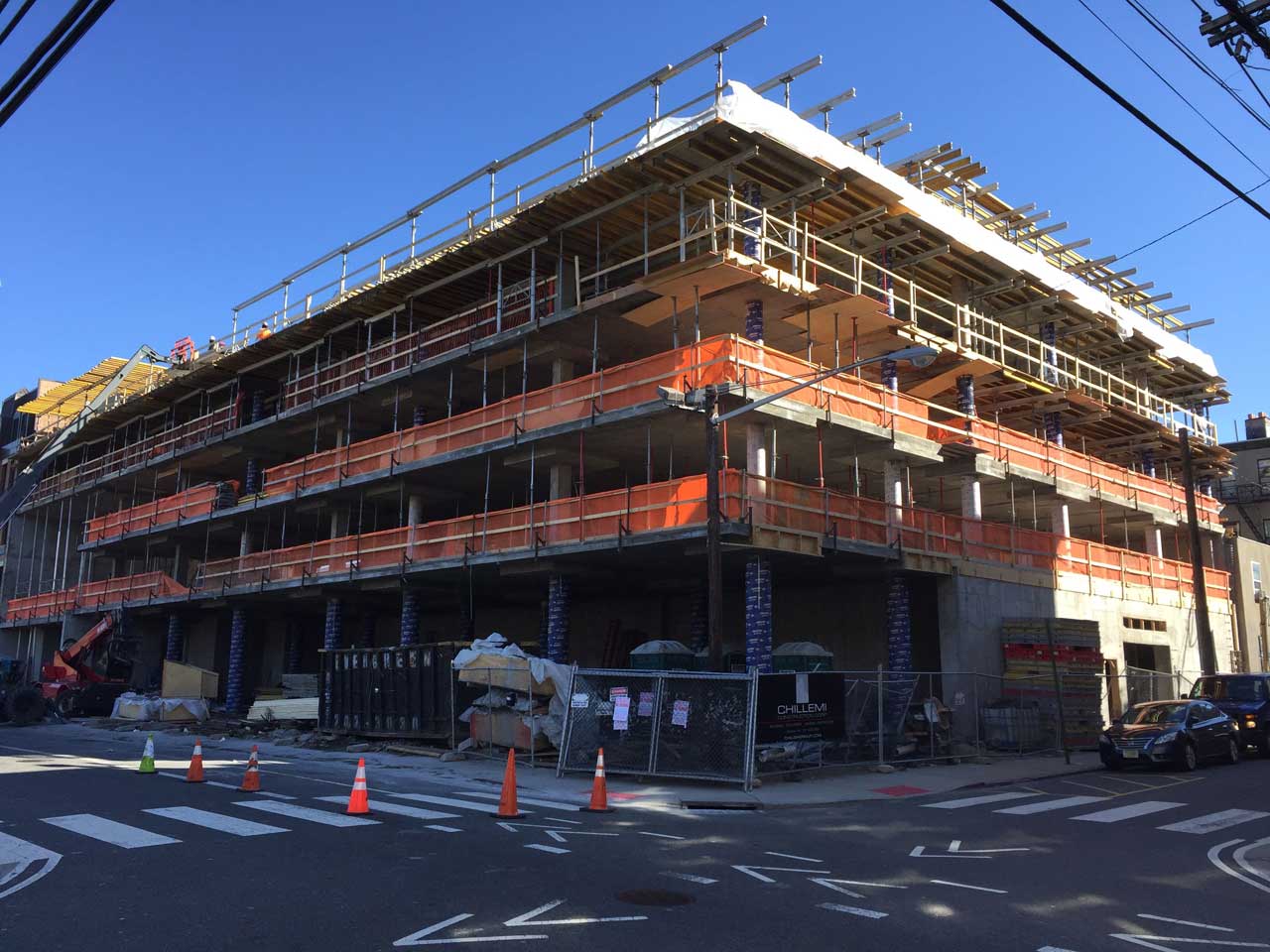 Amenities for residents at 401 Jackson Street include a 2,000-square-foot common courtyard at the back of the property and a 3,300-square-foot exterior terrace on the second floor. A third-floor gym and a 3,200-square-foot common roof deck including green roof features will also be built, but the ground floor of the development hopes to activate the streetscape across from Mama Johnson Field.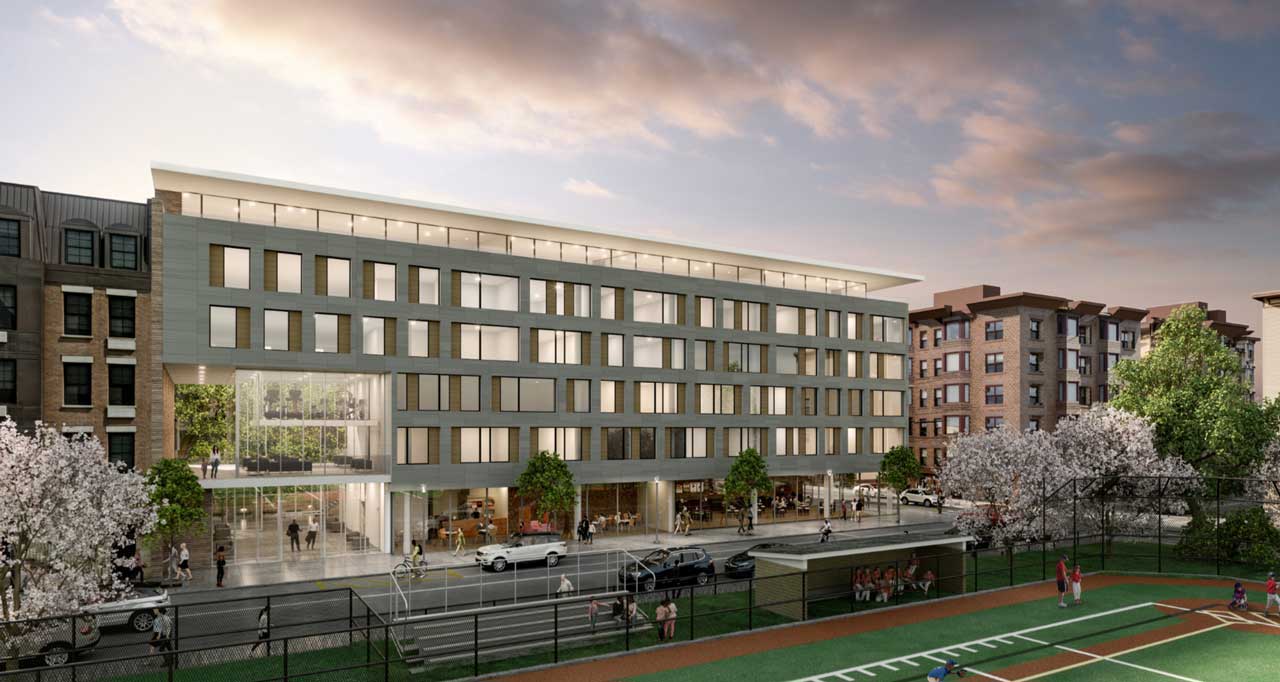 401 Jackson Street will feature 3,620 square feet of dry flood-proofed retail space that is designed for restaurant use with a kitchen area and exhaust system in the layout. The inclusion of such a large footprint for an eatery is a rarity in the neighborhood, which includes much of the city's low-income housing and has some vacant lots scattered along the street.
However, Hoboken's city council made a move last year that hopes to create retail life among those parcels. They voted to establish a C-3 Neighborhood Business District along Jackson Street between 3rd and 7th streets that eases zoning restrictions on retail spaces along the stretch.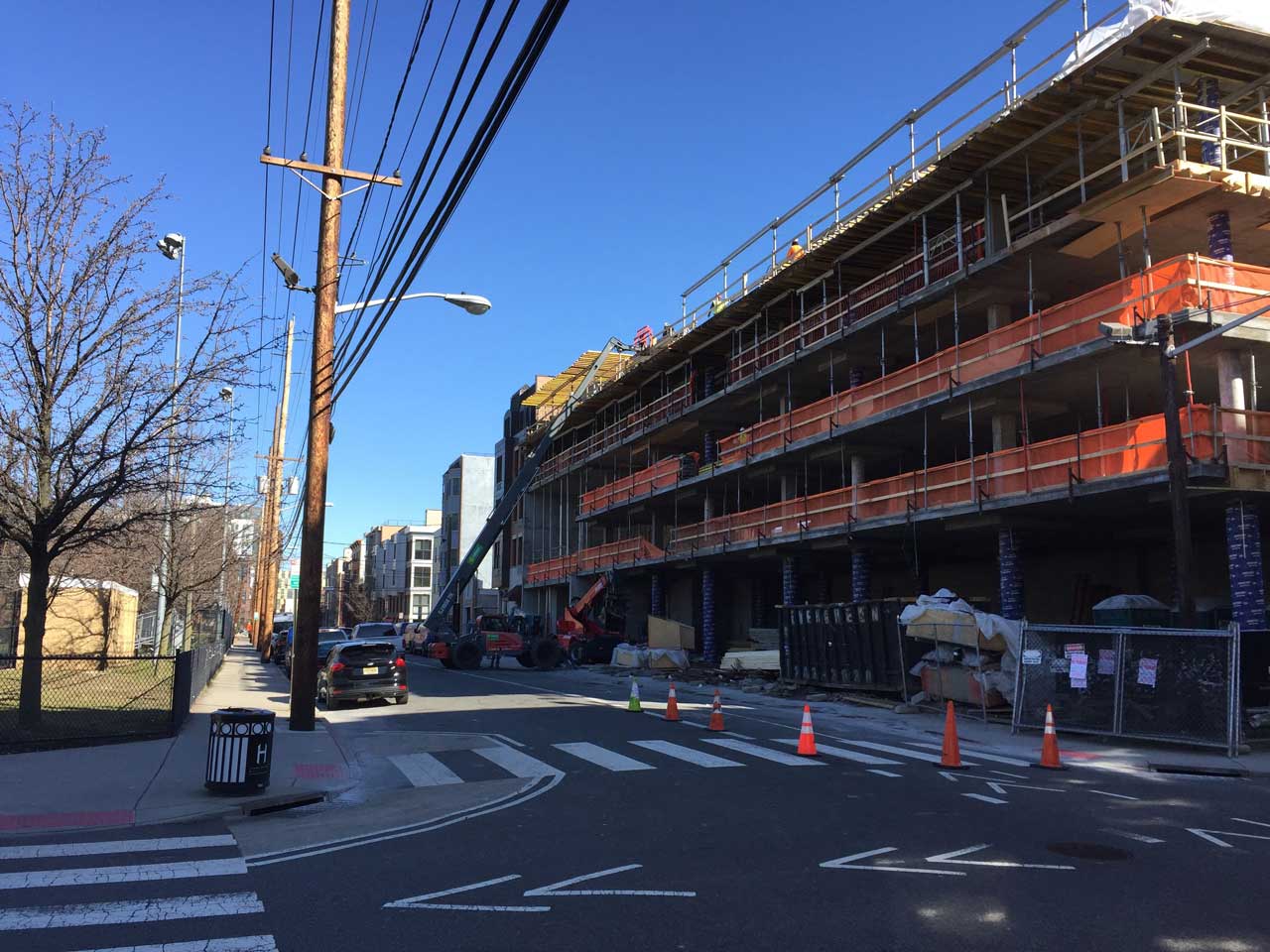 In addition, a new public park and gym opened last year just north of where the business district ends and across the street, a one-acre plaza dubbed Monroe Square is almost complete next to the Bijou Properties development 7Seventy House.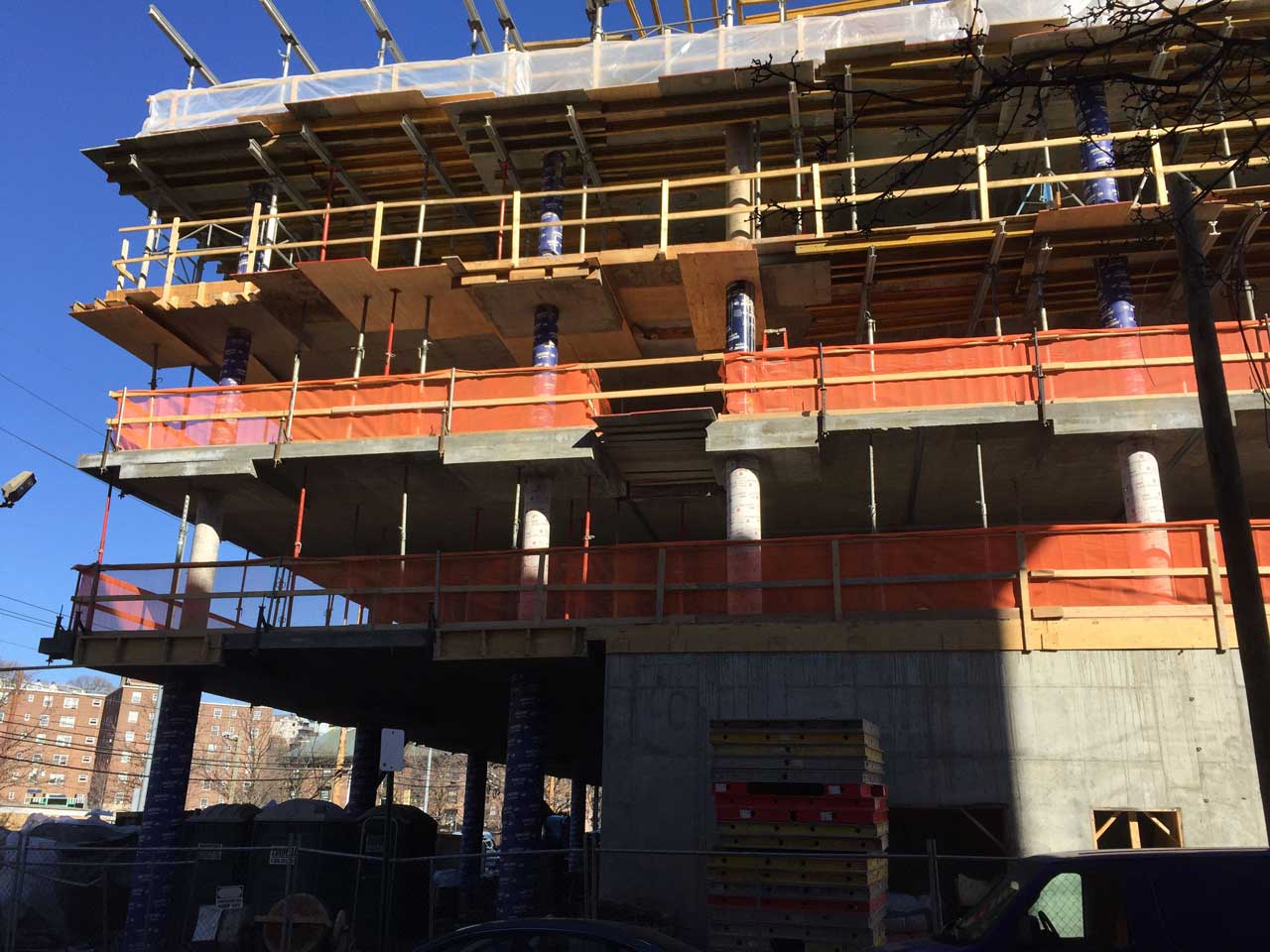 More could be coming soon along Jackson Street; just last month, some progress was made toward redeveloping a large parcel along 8th Street between Jackson and Monroe streets. But for now, 401 Jackson looks like it will be topping off within the next few weeks.
Related: