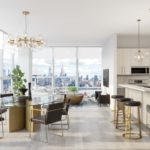 Hudson House Lofts is inspired state of living in Jersey City designed for you to enjoy world-class style and unparalleled amenities for live, work, and play.
The massive plan to redevelop a former radio factory along Downtown's northern fringe has obtained a construction loan to help build a 26-story tower.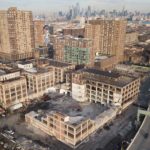 Demo crews began work late last year to make way for the massive three-tower Emerson Radio Factory redevelopment project in Jersey City.
A four-phase development will adaptively reuse a historic warehouse, build three new high-rises, and create new greenspace in one of Jersey City's emerging neighborhoods.
A prominent landmark in a rapidly developing neighborhood could be revived and expanded under a proposed new district, which would preserve a piece of Jersey City's history and update it for modern times.