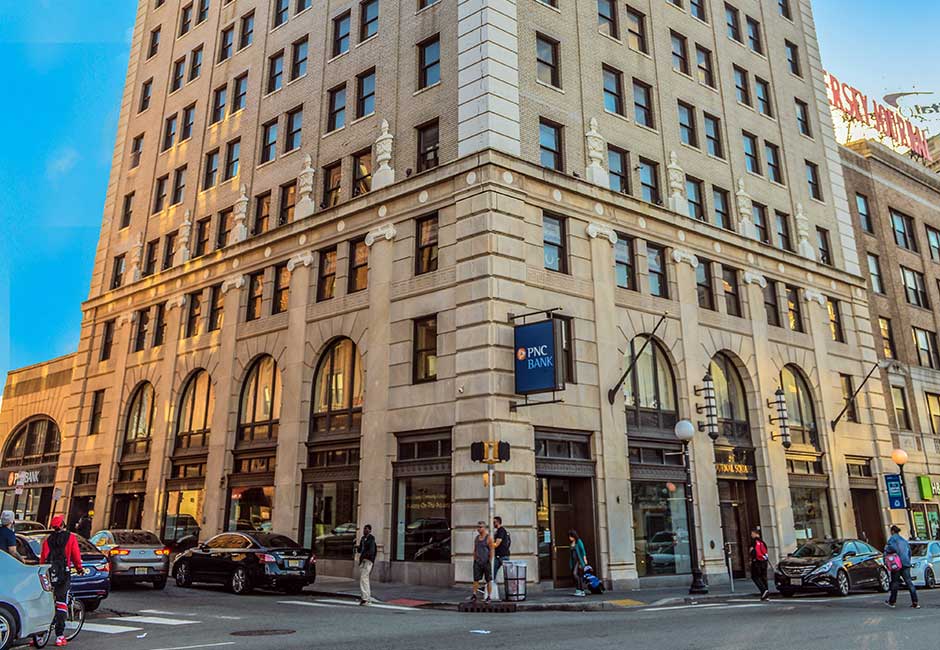 The Journal Square neighborhood is set to welcome a new Chipotle Mexican Grill in 2019. At 26 Journal Square just a few steps away from the Journal Square PATH station and Hudson County Community College, the restaurant franchise inked a lease for 2,321 square feet, brokerage firm RKF told Jersey Digs. 26 Journal Square is co-owned by KABR Group and Kushner Companies.
"There is a gap in the market for high-quality, fast-casual food in Journal Square, a neighborhood with growing daytime and residential populations that is near both the county courthouse and two college campuses," RKF said in a news release.
Chipotle joins Flatbread Grill, Popeyes Louisiana Kitchen, and 24-Hour Fitness, to name a few, at Journal Square.
"The signing of the Chipotle lease at 26 Journal Square is a great addition to the building and most importantly the Journal Square retail community," Adam Altman, managing member at KABR Group said in a prepared statement.
KABR and Kushner Companies are also joint-venture partners at the ongoing One Journal Square development and at its 72-story 30 Journal Square project.
RKF Senior Managing Director Glenn Beyer represented Chipotle in the transaction. Beyer arranged a second lease for Chipotle at a retail center in Bernardsville.
"We were thrilled to secure both of these opportunities for Chipotle Mexican Grill," Beyer said in a news release. "We are excited to continue to assist Chipotle in serving the needs of the growing residential and worker populations throughout Northern and Central New Jersey."
The co-owners, KABR and Kushner Cos., recently filed a lawsuit against Jersey City, alleging delays across developments due to political affiliations.