It's a chilly time for chili. The West Side Community Alliance is prepared to deliver the goods on October 13 at their fifth annual chili contest, an event that's proven so popular that 300 people came out for it last year in the rain.
They're still looking for competitors for the event, to be held at Lincoln Park from noon to 2 p.m. Contestants must sign up by October 5.
There will also be games for kids provided by Crossroad Community Church, a local church. The event is free, although there is a small suggested donation.
"It's just about fun and getting people to enjoy the park," said event organizer Amy Wilson, a visual artist and art teacher who bought a condo in the neighborhood 17 years ago. "We're (WSCA) sponsoring it to foster goodwill and getting along and community within the neighborhood… which means families can show up and have a beautiful afternoon in the park and lunch and just meet their neighbors for free. I think the most fun part is the People's Choice award where everyone has their friends, relatives, and neighbors show up and vote for them. It can get intense in terms of competition but has always been good-natured."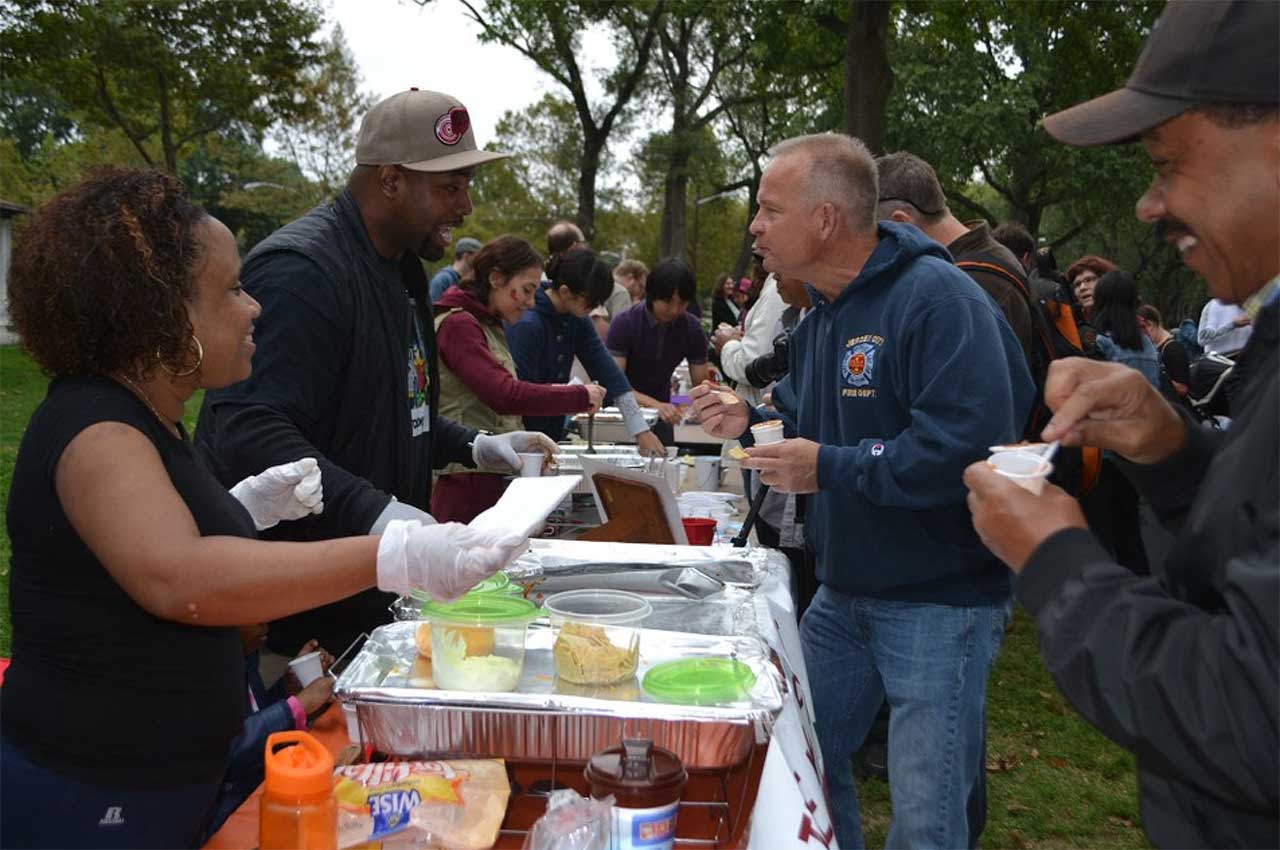 Entering the competition is free, and the WSCA supplies serving trays, tasting cups, and utensils.
Entrants may win either the People's Choice award (by popular vote) or the Judge's Choice. The latter will be judged by Rebecca King, a food writer from NJ.com, Bernard Roger, a personal chef, and one more person who hasn't been announced yet.
Wilson said the event has brought people together. "Many times, we will have neighbors who have lived next to each other for years but never spoken," she said.
The event is the only wide-scale chili contest in Jersey City, as the organizers of a festival downtown stopped holding theirs and donated their equipment to the WSCA last year. That means the winner will be the chili king or queen of all of Jersey City.
Wilson said the entrants can get creative. "Last year we had a green chili, chili verde, which was very popular," she said. "We've had venison chili. This year we have more vegan and veggie chilis than ever before."
Anyone who comes can try the chili. For those who want to eat something different, the Lincoln Park Farmers Market is nearby.
The West Side of Jersey City, with its Hackensack River waterfront and nearby light rail stop, is growing in popularity and still more affordable than areas closer to the Hudson River. Several new businesses have recently come to the area, such as Tree House cafe, The Coffee Factory, and more.
Wilson said she and her husband bought in the neighborhood primarily because of the affordability, "But then we fell in love with the people here and with Lincoln Park."
Enter at West Side Avenue and look for the fountain. There's free parking throughout the park. For more information, click here.
Related: