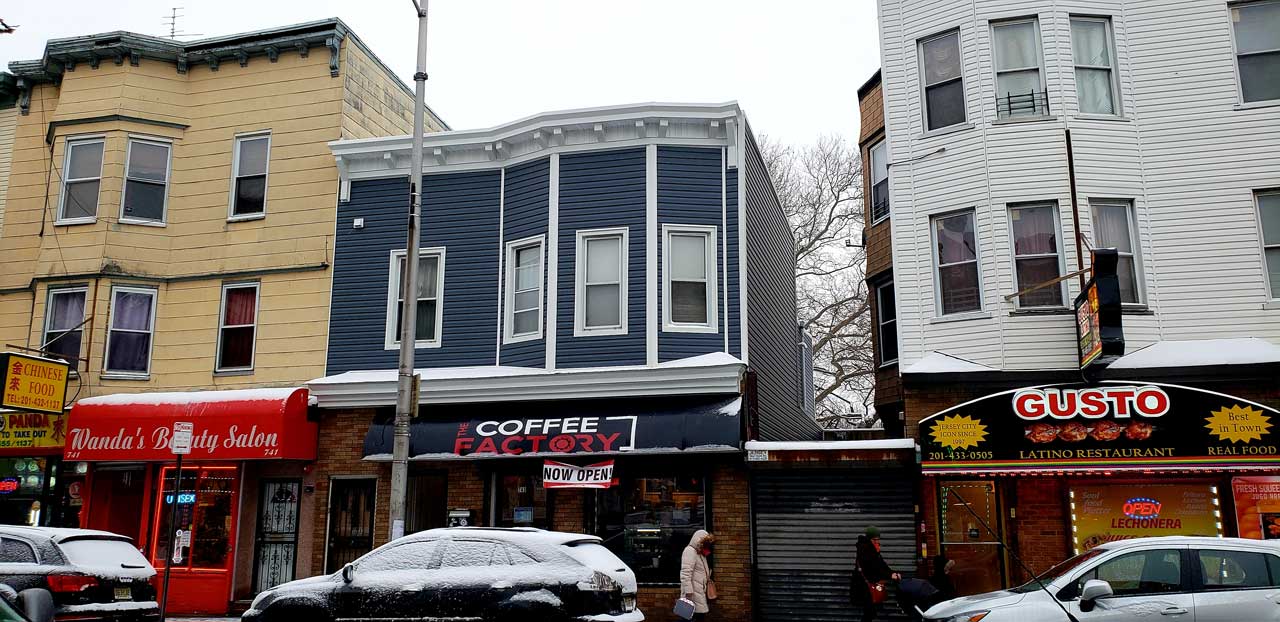 Now open at 743 West Side Avenue, The Coffee Factory is Jersey City's newest coffee shop and a refreshing new storefront on the West Side. Neighborhood locals have begun to discover the spot and its specialty La Colombe coffee and are fast becoming regulars. Open for just three weeks, The Coffee Factory is really a pioneer along West Side Ave., serving a premier product in a polished new space.
As if it were really meant to be, 743 West Side Avenue, although vacant for a few years, was formerly a bakery. The Coffee Factory's build-out took about three months, creating an inviting industrially-inspired design with a laid-back vibe. A corrugated metal wainscot contrasts cooly with hardwood floors and the wooden coffee bar, while a comfortable variety of seating includes tables for spreading out, a bar along one side for a quick cup, and two cozy armchairs with a picture window view of the sidewalk.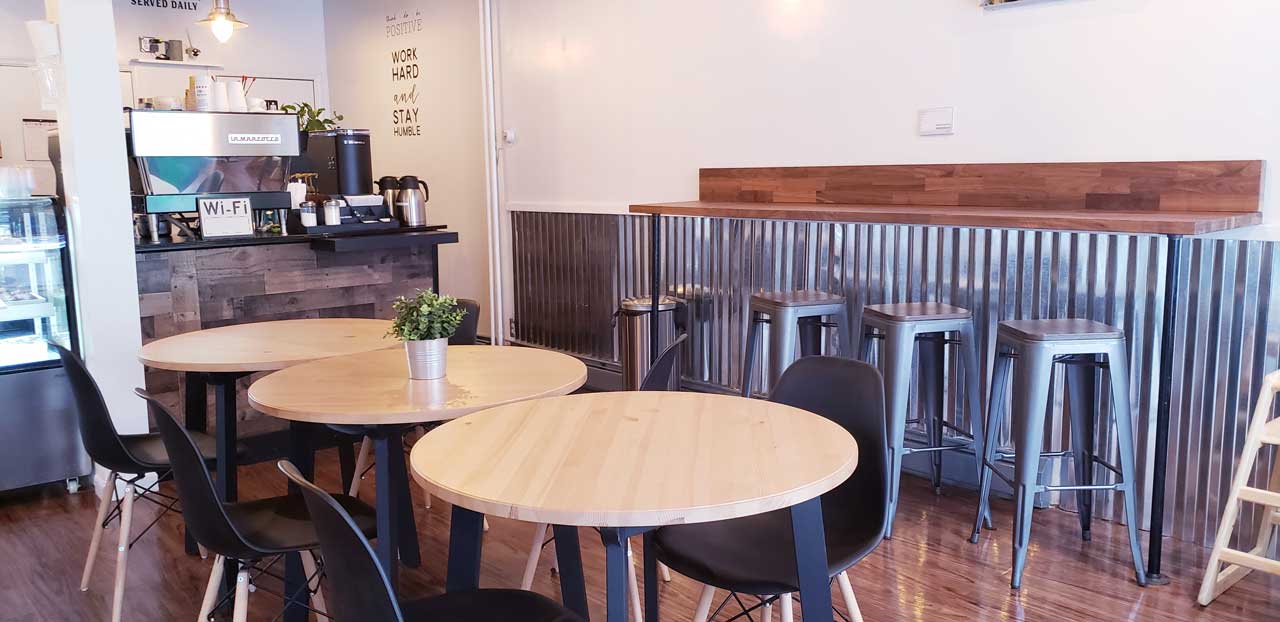 The black and white menu is clean and straightforward, letting the shiny espresso machine take center stage, and satin nickel pendant lights punctuate the space. Apparently, a couple of electricians stopped in on a coffee break and suggested swapping the regular light bulbs for retro Edison bulbs — great advice the owners promptly took and which complements the industrial look.
The Coffee Factory is a passion project for co-owners Sen and Jose. Both full-time real estate brokers and investors in Jersey City who worked in coffee shops back in high school, they were always on the lookout for the perfect spot. And as easily as the space was transformed from a bakery into The Coffee Factory, the name came about quickly through a brainstorming session with friends and stuck.
Coffee, tea, espresso drinks, as well as chai and iced options are all on the menu. The Coffee Factory's signature drink is their vanilla caramel latte and they take pride in their mocha, too. Clear cases are filled with bagels, pastries, muffins, and cakes from a New York City bakery and packaged vegan baked goods are available. Cold brew is coming soon for summertime and more food options, including breakfast sandwiches, are in the works to round out the menu.
The Coffee Factory is a welcoming spot with WiFi and open seven days a week: Monday-Friday, 6:30 a.m.-6:30 p.m. and Saturday/Sunday, 7 a.m.-5 p.m. Look for a ribbon cutting with the mayor in mid-March and note that Fridays are teacher appreciation day — school teachers may purchase a small coffee for just $1.
Related coverage: