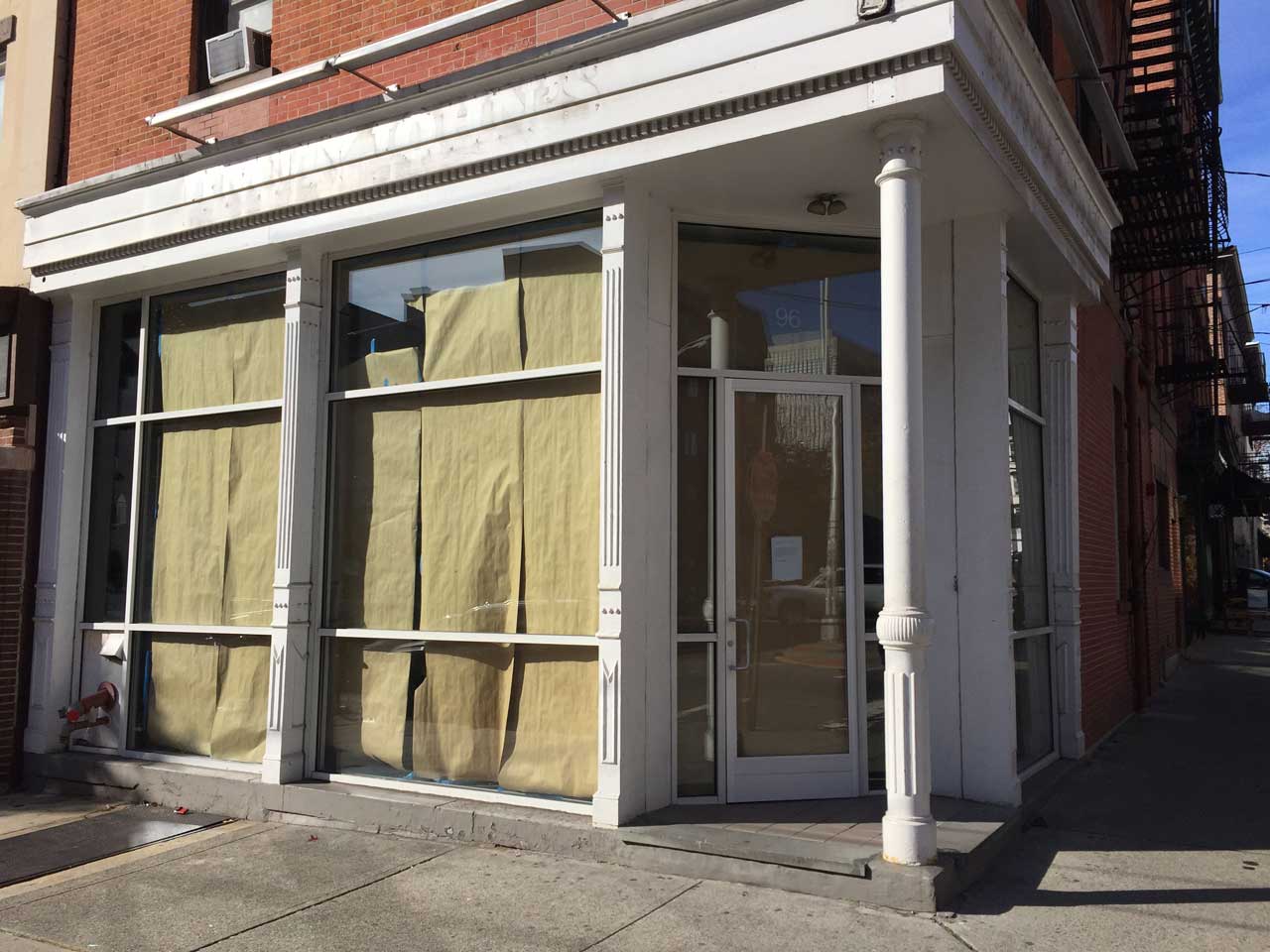 After a long, mouthwatering wait, fans of the Artichoke Basille's Pizza chain will see its Hoboken location open on Monday, October 7.
The New York-based chain of pizza eateries with unique toppings — including artichokes and Surimi crab meat — will open on a highly trafficked corner four blocks from the Hoboken train station, replacing the former Jimmy John's sandwich shop at 96 Hudson Street.
For those who can't wait, the store will host a fundraiser the day before, Sunday, October 6, from 12 p.m. to 3 p.m. They'll be selling pizza and donating all proceeds to the Hoboken Library Foundation for resources and services. In addition, the library's BookBike will be there lending out cookbooks and more, and library staff will sign up new members for library cards.
The new location was announced back in 2017. Owners Premal and Leelawathi Shanghvi say they hope to open four more locations in New Jersey. It was reported two years ago that those locations would be Jersey City, Newark, New Brunswick, and Princeton.
The location, on the corner of First and Hudson streets, is in the city's Historic District. According to a press release, the shop looks nearly identical to the Artichoke Pizza in Manhattan's Chelsea neighborhood, with tin ceilings, gooseneck lighting, and mosaic tiles.
The restaurant will be open Sunday through Thursday from 11 a.m. to 3 a.m. and Friday and Saturday from 11 a.m. to 4 a.m.
The Artichoke Pizza concept was founded in the East Village in 2008 by cousins and fourth-generation restaurateurs Francis Garcia and Sal Basille. There are 13 locations in the country, with more to come in Connecticut and Arizona.
Related: