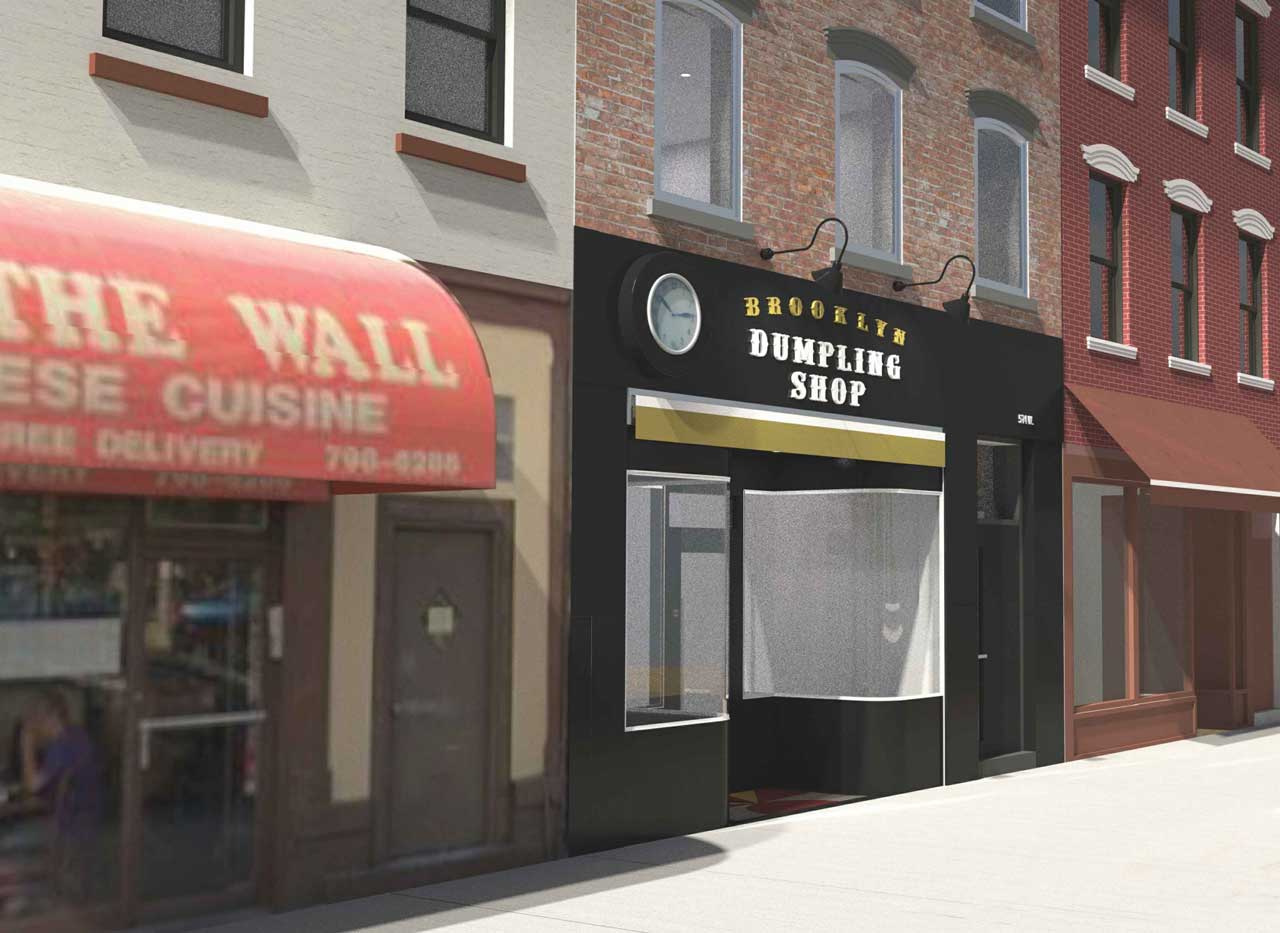 An eatery concept from one of the partners behind Brooklyn Chop House will be launching their flagship Manhattan spot in the coming weeks and residents of the Mile Square City can look forward to welcoming an outpost in their neighborhood later this year.
Brooklyn Dumpling Shop is slated to open along 1st Avenue in Manhattan's East Village later this month. The company is the brainchild of Stratis Morfogen, who is partner and owner of several well-known New York establishments that include Philippe Chow, Club Rouge, Gotham City Diner, Seagrill of the Aegean, Hilltop Diner, and Aubar.
The forthcoming restaurant will be fully automated and utilize an "automat" style for patrons. Guests will be able to place an order on their phone or via one of the restaurant's touchless kiosks and retrieve their grub from a temperature-controlled food locker, providing an easy, safe option to pick up orders that doesn't sacrifice freshness.
Eater NY was recently given a preview of the Manhattan restaurant and the upcoming Hoboken location will feature a similar design. Set to open at 514 Washington Street and be run by partner Nickesh Desai, the company is working with Nastasi Architects on a storefront overhaul that includes a renovation of the exterior and restoring a clock on the front of the building.
The menu at Brooklyn Dumpling Shop comes from Executive Chef Skinny Mei, who was born in Beijing and moved to New York to pursue a culinary career. A creative force in the kitchen for over a decade, Mei's culinary vision includes starters like spring rolls stuffed with lobster, Peking duck, or assorted vegetables.
The main attraction at the restaurant is also their namesake and Mei has concocted 32 unique dumpling varieties for diners to enjoy. They include savory varieties like pastrami, bacon cheeseburger, lamb gyro, Philly cheesesteak, or Reuben to the lighter fare of spanakopita, French onion soup, or peanut butter and jelly.
Vegetarian options will be well-represented at the restaurant with dumplings like an edamame in white truffle broth, an "impossible" burger, or a crispy farmer's market eggplant. A few traditional soup dumplings such as matzo ball or wonton will be featured, as will several croissant-shaped "breakfast dumplings" that include a bacon, egg, and cheese variety.
For a full meal experience, dessert dumplings like fried banana, warm Nutella, ginger apple, and cinnamon saffron round out the menu. New York outposts of Brooklyn Dumpling Shop will serve cocktails, but Desai says the Hoboken location won't be getting one of the city's sought-after liquor licenses (thank you New Jersey state legislature).
While Brooklyn Dumpling Shop is slated to be a 24/7 endeavor in New York City, Hoboken's outpost is likely to stay open until midnight seven days a week and potentially expand from there. Desai says the restaurant will mostly be a takeout affair, but they are planning some indoor seating for a post-COVID world.
Desai is hopeful that Brooklyn Dumpling Shop will be open in Hoboken by mid-April. The soon-to-launch company can be followed on Instagram at the handle @brooklyndumplingshop.