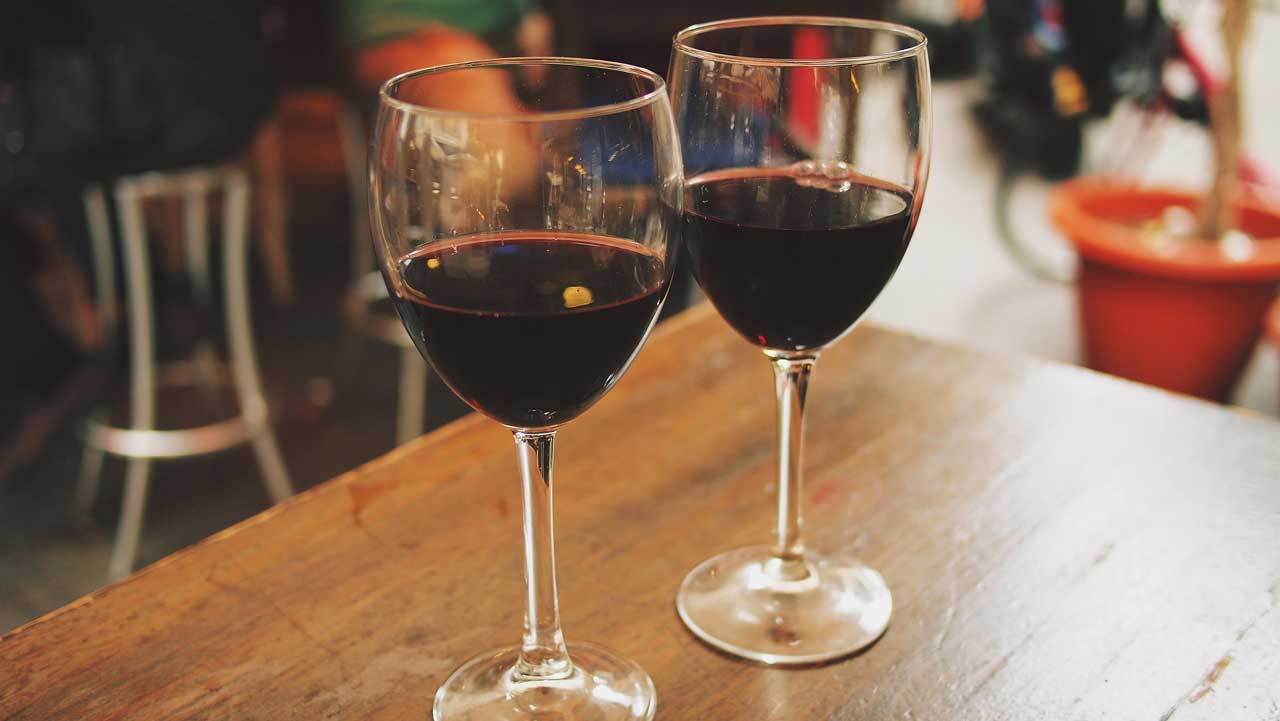 The Garden State's antiquated liquor license laws could get some major changes early next year, as the New Jersey Assembly just advanced a bill that would create two new license options for restaurants without bar areas.
Late last month, the Assembly's Appropriations Committee voted to advance a modified version of bill A3494, which aims to give restaurant owners cheaper and more readily available options to serve booze. Currently, licenses in New Jersey's cities and towns are restricted to one for every 3,000 residents, a reality that hamstrings local officials and drives up the cost of existing licenses into the six-figure range.
The bill acknowledges the problem, stating that "there is an insufficient number or complete lack of available plenary retail consumption licenses in many municipalities, thereby unnecessarily inflating the value of existing consumption licenses and forcing prospective restaurateurs to purchase a license at an exorbitant price or operate without a license."
The biggest reform in the bill lies in the creation of two new types of licenses. The first, called an R1 Restricted Restaurant License, permits the sale of beer, wine, and spirits by the glass or bottle at dining tables, but would prohibit any bar areas at the licensed property. However, drinks would be allowed at a permitted "service bar" for patrons waiting to be seated.
A restaurant with an R1 license would be required to have between 800 and 4,500 square feet of space and be located within an Urban Enterprise Zone, downtown business improvement district, pedestrian mall, special improvement district, transit-oriented development, or a redevelopment or rehabilitation area. Fees for the license, which would need to be renewed annually, would be $7,500 for restaurants measuring between 800 and 2,000 square feet and $10,000 for restaurants running between 2,001 and 4,500 square feet.
The second new option, dubbed R2 Restricted Beer & Wine License, has mostly the same regulations as the R1 version but limits libations to just wine and beer and eliminates booze service at any waiting areas. This license is a little bit cheaper; the annual fee for an R2 license would be $3,000 for restaurants between 800 and 2,000 square feet and $5,000 for restaurants running between 2,001 and 4,500 square feet. Both new permits can't be sold or transferred to third parties.
To compensate existing license holders for expected depreciation of their value, the bill provides a credit under corporate business tax and gross income tax. A piece of each initial fee and renewal fee for the new licenses would go toward helping the state offset the cost of the tax credits for existing liquor license holders.
There are a few carve-outs in the bill; "dry" towns that don't currently sell alcohol can opt-in to the new licenses or remain dry. Restaurants that are closed for business for more than 30 consecutive days between the months of September and May aren't eligible for the R1 or R2 licenses, and the new licenses will not be available in Cape May County's towns.
Before issuing the new licenses, officials at the local level would need to adopt an ordinance or resolution to authorize the issuance of restricted restaurant licenses within their borders. Towns would be permitted to issue an unlimited number of R1 permits, and license holders would be subject to local Alcohol Beverage Control oversight.
The State Senate, which needs to approve the bill before Governor Murphy can sign it, is expected to take up the legislation early next year.