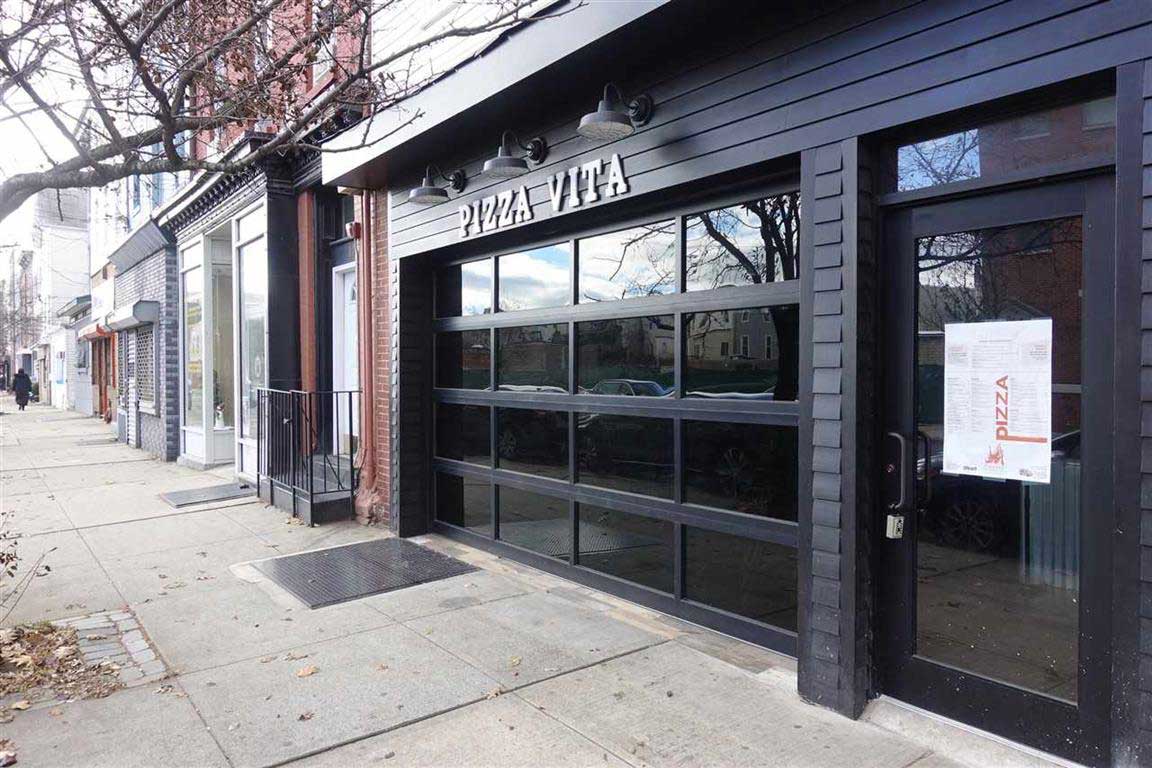 A formerly roaming restaurant that opened a brick and mortar space barely a year ago has ended their run in The Heights, officially selling the business in order to focus on their other locations.
Last April, Pizza Vita opened their 2,350-square-foot space at 435 Palisade Avenue. The restaurant group initially started out of Summit, New Jersey, in 2011 before expanding into Hudson County with their 4,000-pound truck featuring a 100% wood-fired oven.
The Palisade Avenue location appeared to be a hit but was listed for sale for $85,000 in January just nine months after opening. At the time, Pizza Vita told Jersey Digs that they were "very proud to have been one of the first new restaurants to take roots along Palisade Avenue. The Heights continues to be the next Williamsburg. Local property values are soaring. It's the place to be in Jersey City."
They continued, "That said, Vita Restaurant Group has indeed listed the space as an instrument of valuation. As with any business, you evaluate the circumstances and make a prudent decision based on that. Fear not, we anticipate and are prepared for the doors at Pizza Vita in the Heights to remain open. We have already received several offers in the short time. Our neighbors should be thrilled at this news. New businesses want into The Heights. But we would need to receive a considerable offer for us to leave."
Pizza Vita apparently got the offer they wanted, as the signage is already off the storefront and the space has gone dark. The owners sent Hoboken Girl a statement breaking the news. "We have sold the 435 Palisade location to a fantastic restauranteur that will open a new concept in that space shortly. They will be a great fit for The Heights and we wish them well."
What goes into the space remains to be seen, but those still looking for their Pizza Vita fix can head out to their original Summit location or stop by their outpost in the recently opened District Kitchen. You'll also be able to catch them at Lutze Biergarten or Hoboken's Pier 13 during the summer season.