A Union County developer's plan to construct a four-story mixed-use building in Newark's West Ward could soon be granted the necessary approvals.
503 South Orange Ave, LLC, which is registered out of an address in Springfield, is expected to seek preliminary and final site plan approval from the Newark Central Planning Board during a Zoom meeting on Monday, October 5 at 6:00 p.m.
The company submitted an application stating that a development with 15 residential units, ground floor retail space, and a seven-car parking garage is being proposed for 503 and 505 South Orange Avenue, two tracts located at the corner of South 18th Street.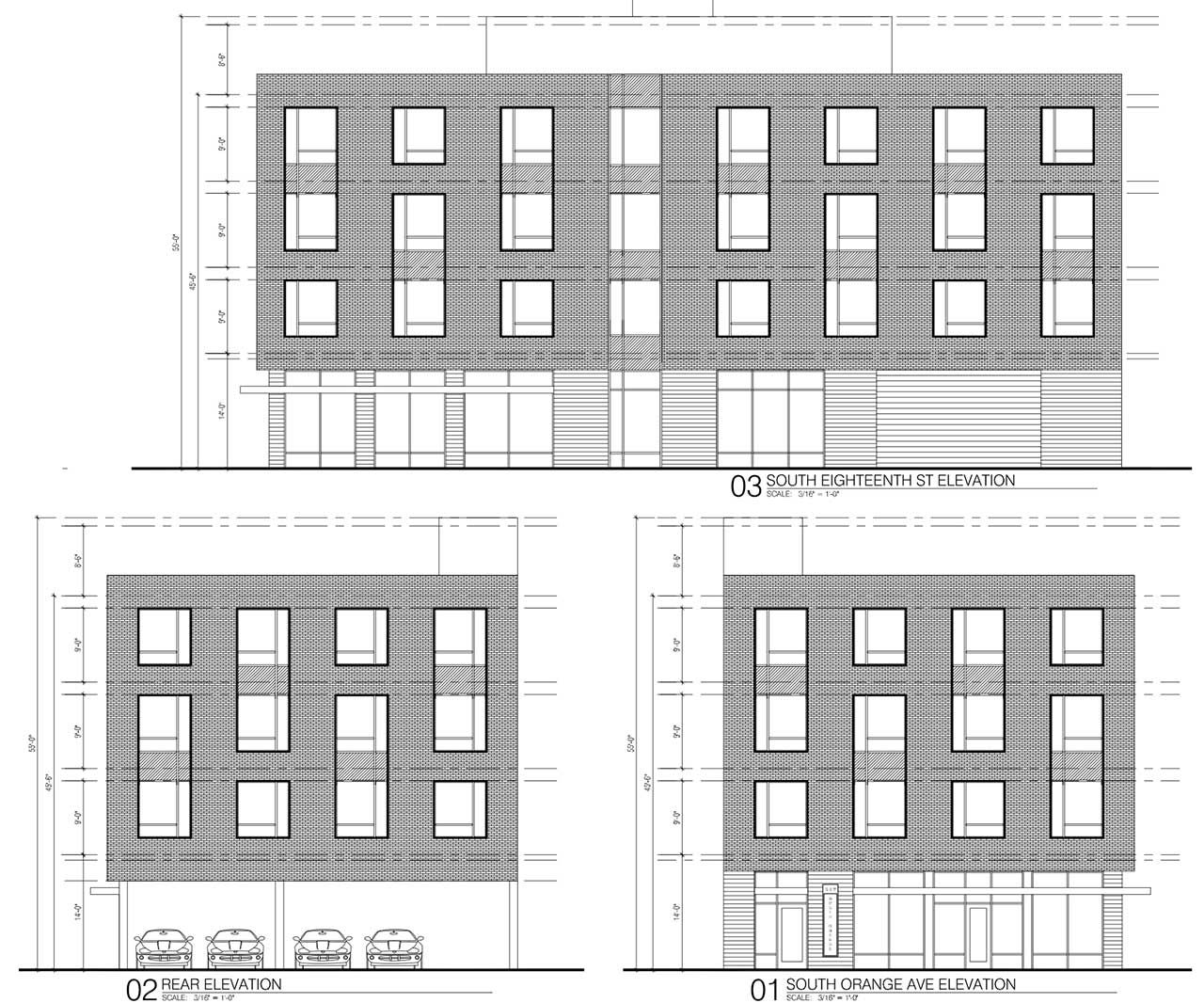 Nine of the units would contain one bedroom while the remaining six would include two bedrooms, according to a September 30 Newark Central Planning Board staff report. Site plans from Palermo Edwards Architecture that were released by Newark's municipal government show that a 1,056-square-foot roof deck is also planned.
A disclosure statement included with the application identified Alberto Goncalves as the registered agent of 503 South Orange Ave, LLC.
The hearing comes less than weeks after the Newark Municipal Council passed a resolution authorizing the sale of 505 South Orange Avenue to the Springfield-based LLC for $17,400.
The resolution referenced plans for "an affordable market-rate apartment building" and said that "the property is to be sold to the adjacent property owner to complete the site assembly for the project." Property records show that 503 South Orange Avenue was sold last fall for $90,000.
"The property is currently vacant except for a ruinous 2.5-story frame dwelling that has been damaged by a fire," according to the staff report.
The undeveloped portion of the premises used to contain a one-story building and a three-story building, but both structures were torn down over the last decade. The parcels are situated near the Gallery Lofts, the Pabst Blue Ribbon site, Fairmount Cemetery, and West Side High School.
Note to readers: The dates that applications are scheduled to be heard by the Newark Central Planning Board and other commissions are subject to change.
Related: