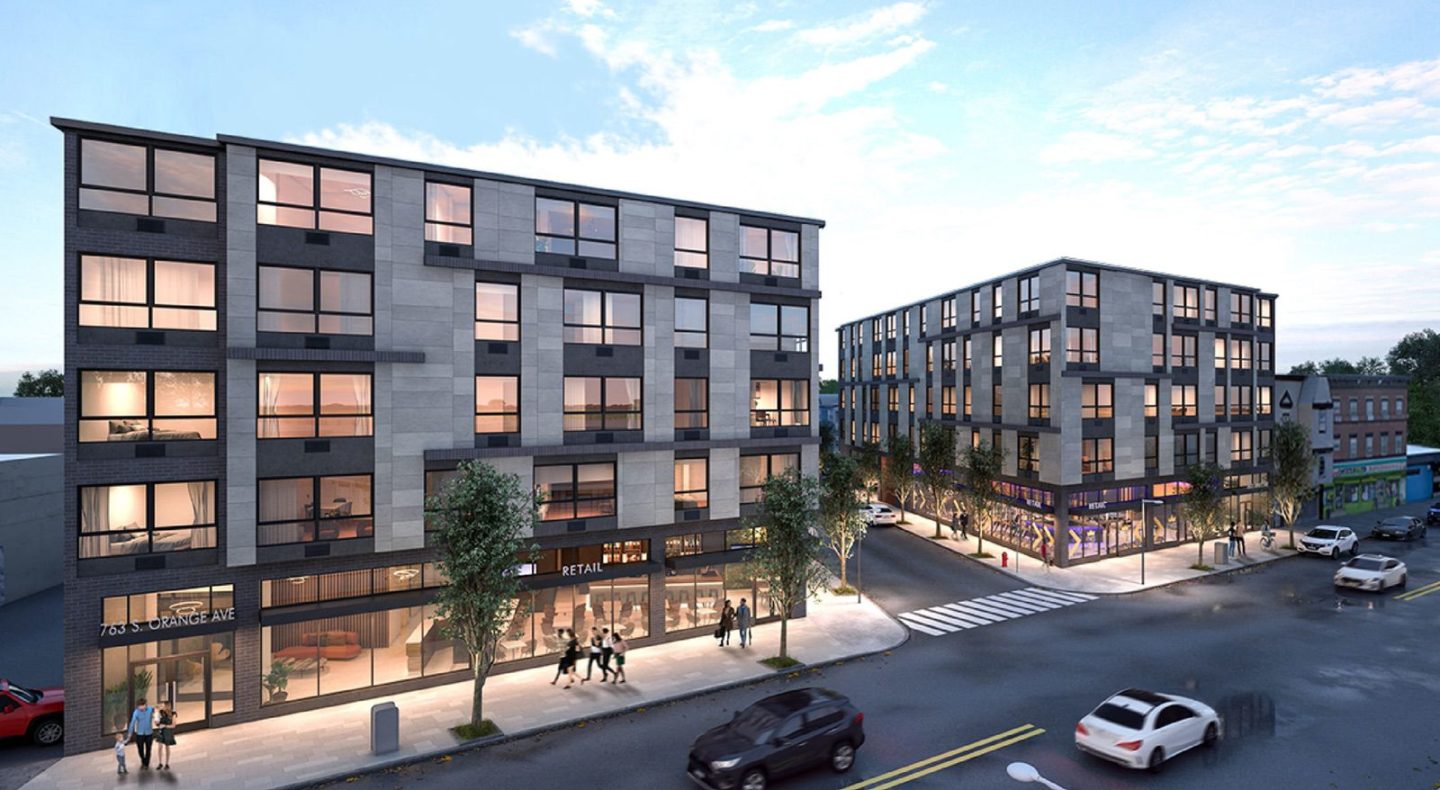 A corner lot on South Orange Avenue in Newark's West Ward could soon be home to a pair of mixed-used buildings as the partial green light has been given to construct a modern mixed-use complex.
During their December 15 meeting, Newark's zoning board approved a proposal to revitalize several lots at 753-757 South Orange Avenue. The land is currently home to a vacant two-story building that formerly housed a Head Start office, and the site has frontage on South Orange and Chelsea avenues.
The applicant for the project, S Orange Developers LLC, is registered out of an address in Brooklyn and is looking to demolish everything currently at the property. The new plans have been drawn up by The DeRosa Group Architects and call for a five-story development with 2,722 square feet of retail on the ground floor.
36 residential units are to be included in the approved plan, which was downsized from an initial proposal of 45. The development includes 11 parking spaces near the rear of the building that will be accessed by Chelsea Avenue, and amenities at the project will include a basement-level gym and laundry room.
Newark's zoning board granted variances for density, building height, and lot coverage when signing off on the project, which is the first phase of what is planned as a two-building complex. The second portion has a pending application that is expected to go before the zoning board in March that includes 32 units plus additional retail space and parking.
All told, the entirety of the project is slated to add 68 residential units and two storefronts totaling about 3,300 square feet to this stretch of the West Ward. A groundbreaking date for the development, which hopes to serve as a focal point along South Orange Avenue, has not been announced.