Two weeks after Jersey Digs broke the news about plans for a massive development in Newark's West Ward, city leaders are planning to hold a virtual community meeting on the matter.
Crown Real Estate Holdings, Inc., the company that owns the old Pabst Blue Ribbon properties near the corner of South Orange Avenue and Grove Street, recently applied to the Newark Zoning Board of Adjustment (ZBA) in connection with a proposed 660-unit project. The Elizabeth-based developer could also bring commercial space, a day care center, gymnasiums, and a basketball court to the area as part of the development.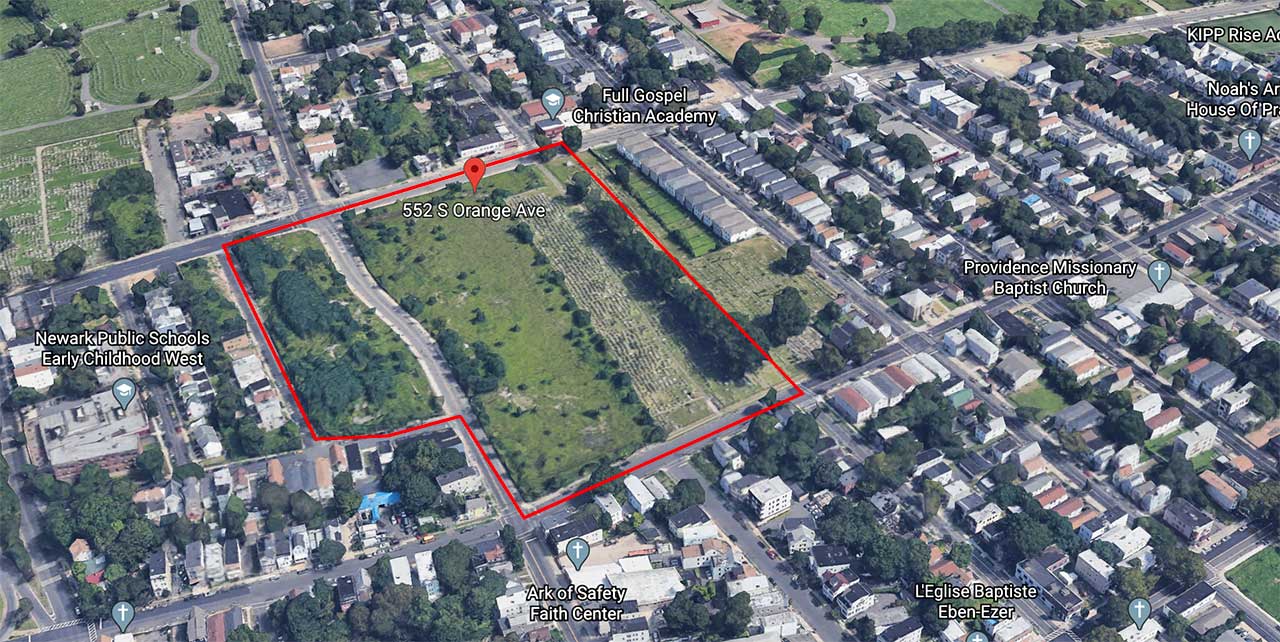 The City of Newark is now promoting a flyer advertising that a meeting will take place over Facebook Live this Wednesday, July 22. The event flyer, which includes a rendering, says that this virtual community meeting will be an opportunity for residents to get questions and answers about the project.
The meeting will reportedly be hosted by Mayor Ras Baraka and West Ward Councilmember Joseph McCallum on the municipal Facebook page.
A prepared statement issued by City Hall on Monday noted that the plans have already been approved by the ZBA. City officials announced in 2017 that a regional polytrauma center for veterans along with other structures could be coming to this area, but there has been little public discussion of that vision in the years since.
Wednesday's meeting is scheduled to begin at 7:00 p.m.
Related: