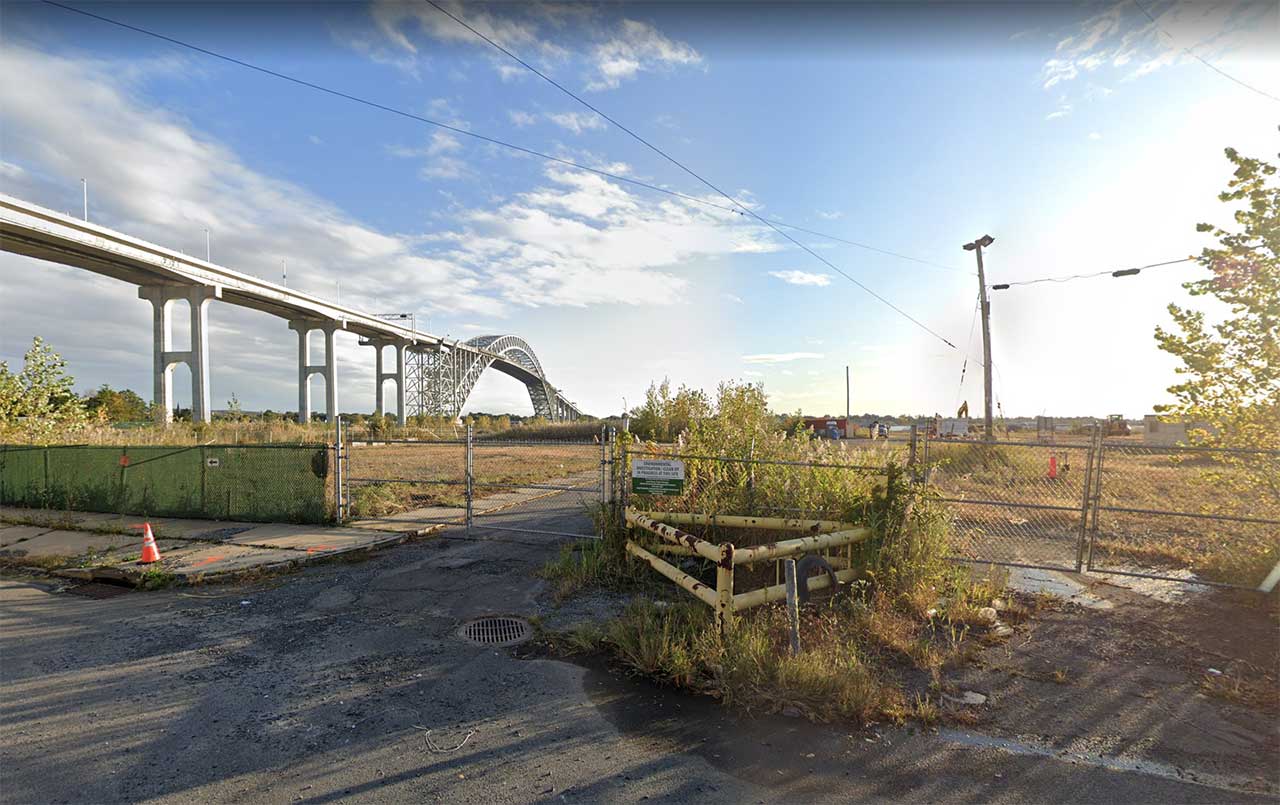 Officials plan to act this month on a plan to revamp zoning regulations at a former industrial property in the hopes of helping a new film production facility rise in the Peninsula City.
The Bayonne City Council recently introduced an ordinance that would alter land use allowances for 13 lots near the city's southern border along First Street near Avenue A. The land, in the shadow of the Bayonne Bridge, overlooks Staten Island and housed an oil storage facility for Texaco from the turn of the 20th century until the 1980s.
Chevron, the successor to Texaco following a merger, issued a request for proposals earlier this year to redevelop the parcels for modern use. The company has zeroed in on a potential buyer that wishes to bring a film studio to the property, a plan that would also allow a public access waterfront walkway on the land.
The council's ordinance would modify the zoning standards for the lots to permit a film studio and production facilities as a primary use. The city says that Chevron is finalizing the sale of the land, although a buyer has not been disclosed.
"We are excited by the prospect of having a studio make Bayonne its home," said Bayonne Mayor Jimmy Davis. "The studio is also intended to house workshops, offices, and sound stages, while providing the public with a waterfront walkway and open space."
The city's planning board was scheduled to review the ordinance during their October 13 meeting, with council slated to vote on the zoning changes during their October 21 session. Officials are hoping this plan sticks, as the property has a long history of unfulfilled plans that include a DVD plant that was proposed during the 1990s.
A recent proposal from Kaplan Companies that envisioned a mixed-use residential project on the parcel officially died in 2018, when the city terminated that company's redevelopment designation.
Film studios have been popping up with great frequency in Hudson county over the last year, particularly in Jersey City. Criterion Group is building a 135,000-square-foot film production facility at 21 Caven Point Avenue and the company is also partnering with Queens-based One Stop Properties for an endeavor called INDUSTRY GO that will convert two buildings at 14-16 Burma Road and 150 Theodore Conrad Drive into 180,777-square feet of Class A film and television production studio space.
Related: