A developer's proposal to bring two residential buildings to three adjacent properties in Bayonne could be approved this week.
During its virtual meeting tonight, Tuesday, September 8, the Bayonne Planning Board is scheduled to hear an application by 17 Avenue E Urban Renewal, LLC involving 9 and 13-15 Avenue E along with 22-30 East 10th Street.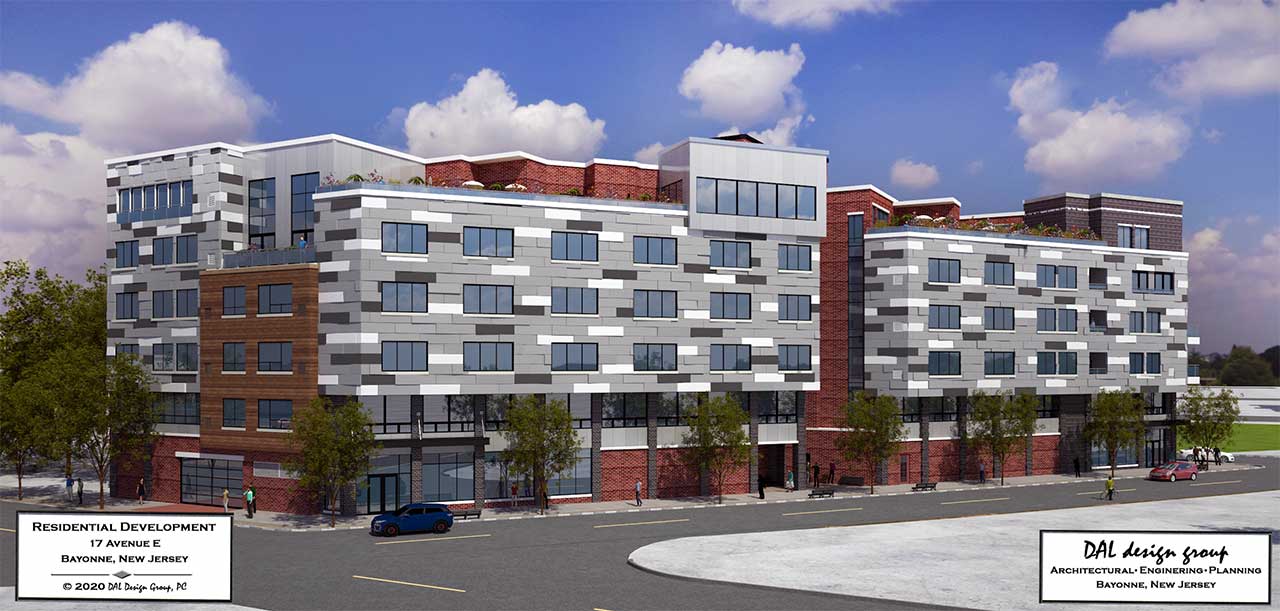 Each building would be six stories tall and the company is planning a total of 70 apartments, Consulting City Planner Malvika Apte wrote in an August 31 memo. One-bedroom and two-bedroom units would be included as would a total of 70 parking spaces, including mechanical or stacked spaces.
There would also be 16 bicycle storage spaces in Building A's basement and an additional 24 in the basement of Building B, according to site plans from DAL Design Group. Building A would be located at the corner of East 10th Street while Building B would be situated at the corner of Linnet Street. Each building would contain a first-floor lounge for residents along with a roof terrace and fitness center.
On the topic of "affordable housing," Apte wrote that "the applicant should provide a statement regarding compliance with the City's Fair Share ordinance."
17 Avenue E Urban Renewal, LLC's application form shows that the company is registered out of 1880 Route 35 in South Amboy, an address also used by Petro Service Inc. The application's disclosure statement states that Peter and Ilya Shlakman each have 50 percent interest in the applicant.
Property records show that a firm registered out of the same South Amboy address spent a total of $1.67 million in 2019 and 2020 acquiring the three parcels. These three properties include the Bayonne Swimming Pool Center building, the Bay Cycle building, and an Enrite gas station.
The tracts are located one block east of Broadway and are across the street from the Hudson-Bergen Light Rail overpass. The 8th Street Station is situated a few blocks away from the site.
The Bayonne Planning Board's virtual meeting is scheduled to begin at 6:00 p.m.
Note to readers: The dates that applications are scheduled to be heard by the Bayonne Planning Board and other commissions are subject to change.
Related: