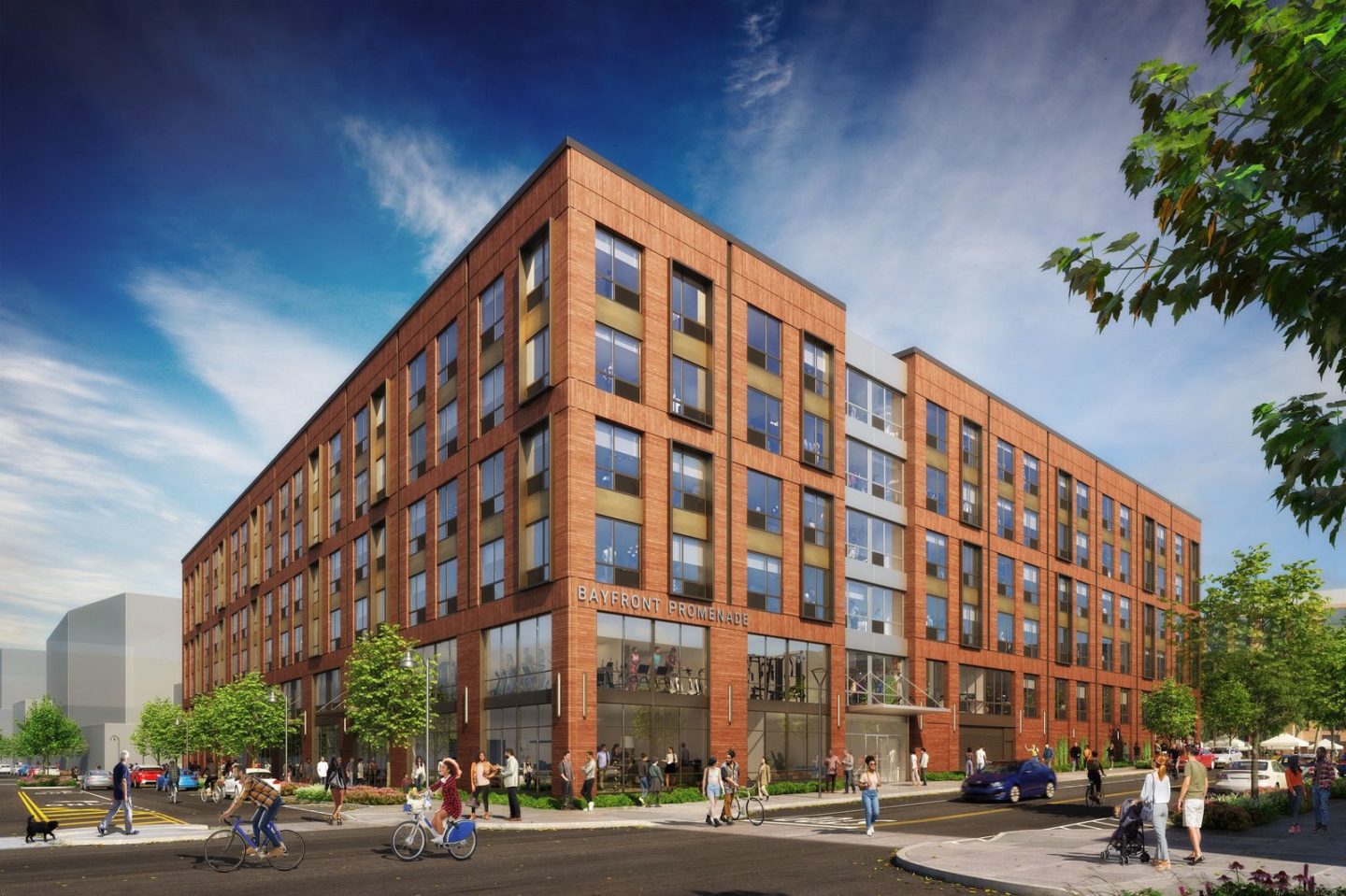 The initial portion at one of the largest revitalization efforts in the country has final approvals in place as a joint venture will break ground next year on a mixed-income development at Jersey City's massive Bayfront property.
During their October 11 meeting, the planning board unanimously approved the first phase of revitalization at a 95-acre parcel along the Hackensack River. The move follows summer approvals from the Jersey City Redevelopment Agency for Bayfront Development Partners LLC, a joint venture between Pennrose LLC and Omni America LLC.
The building, dubbed Bayfront Promenade, will consist of 210 residential units, 52 parking spaces, 143 bicycle parking spaces, and 12,410 square feet of retail space. The six-story project includes 35% affordable housing units for low- and moderate-income households, meaning 74 affordable units will be set aside for households earning 60% and below the area median income (AMI).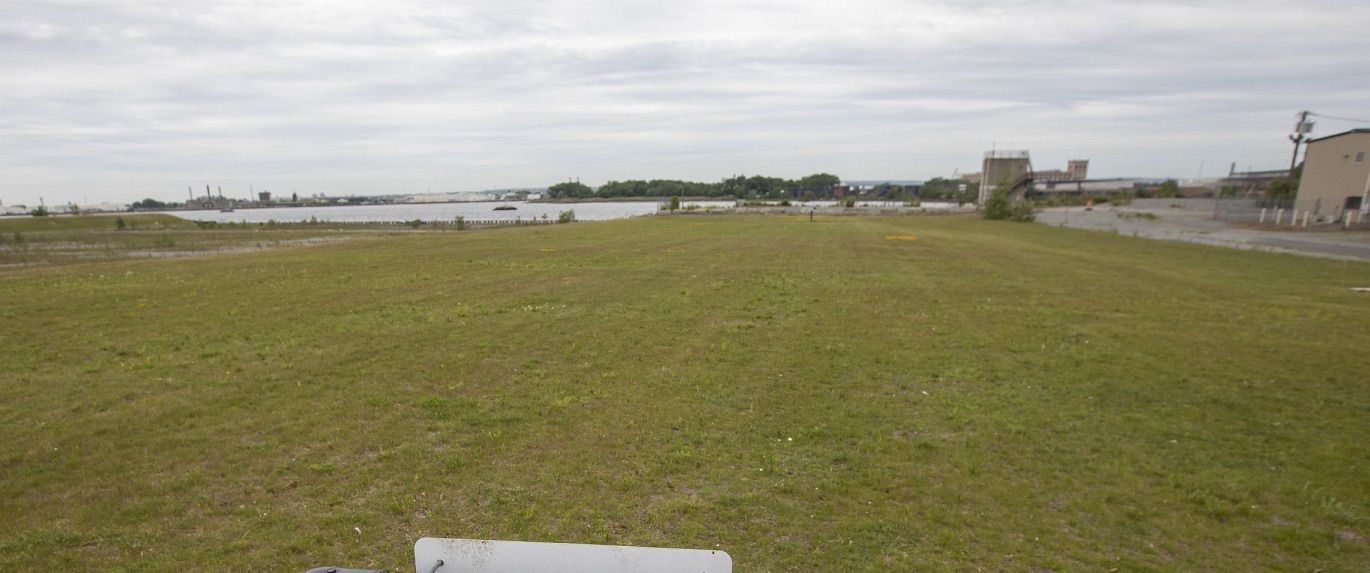 The Bayfront effort has been a long time coming, as Jersey City acquired the property from Honeywell Corporation in 2018 following an environmental remediation. The city then moved forward on a plan three years later to transform the vacant land, which requires future projects include a minimum of 35% affordable units throughout
"When we pushed to increase on-site affordable housing requirements from 5% to 35%, we were told it couldn't be done," said Jersey City Mayor Steven Fulop. "Clearly, our persistence is paying off as this first building with 35% affordable housing sets a precedent for the entire Bayfront project."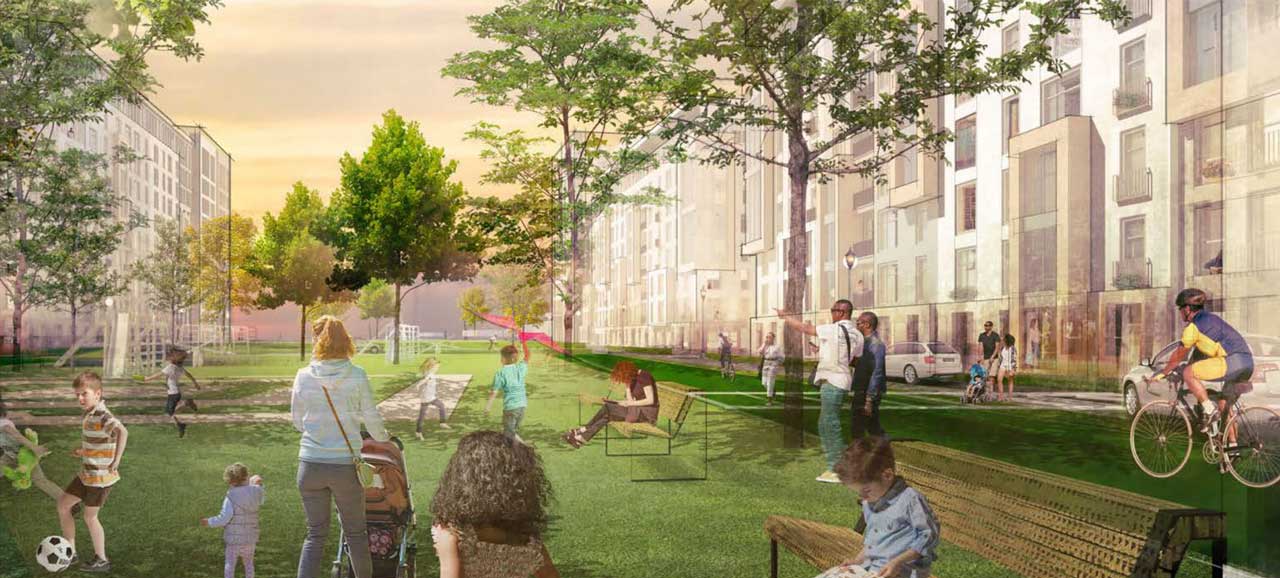 Bayfront Promenade will include various community-driven amenities, including green infrastructure, flood mitigation, and a public walkway along the Hackensack River Waterfront. The developers will additionally incorporate sustainable practices to achieve Enterprise Green Communities and Energy Star certification while using LEED measures.
The building will also house nearly 10,000 square feet of community facility space and a wide array of amenities, such as an expansive outdoor terrace with grilling stations, a community lounge with a kitchen, a co-working lounge/media room, a fitness center, yoga room, a dog wash, and bike storage.
Bayfront Promenade's next step will be to start construction, which is slated to begin in early 2023. The work will represent the beginning of a master plan that could include over 8,000 residential units alongside 23 acres of open space plus, a future Bayfront Light Rail station, a new 110,000-square-foot K-8 school, and a fire station for the community along a parcel that abuts Route 440.