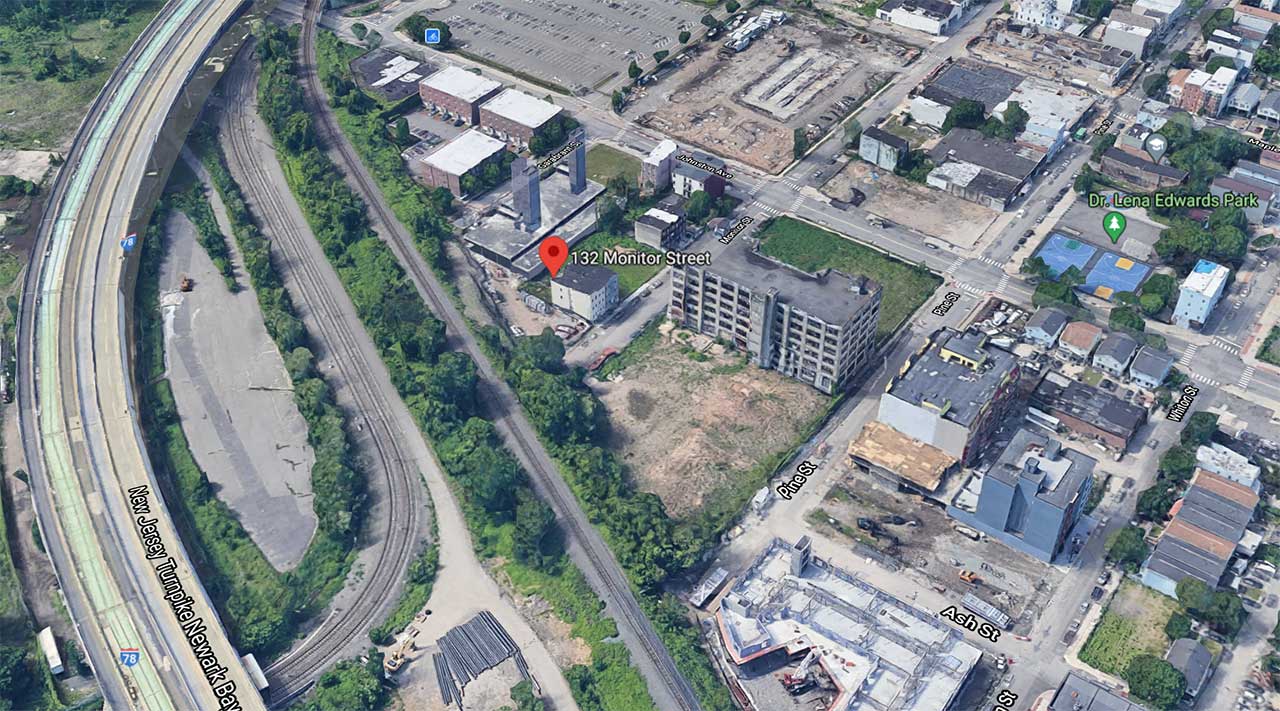 The current owner of a property in Jersey City's Bergen-Lafayette section where plans for a development were approved nearly two years ago is now seeking to increase the size of the proposed project.
Lafayette Development Fund, LLC wants to receive an amendment to the approval that was granted to DGJ Belleville, LLC for 132 Monitor Street following a hearing in November 2018.
While municipal filings show that the previously approved project was expected to be seven stories tall and include 48 residential units, the newly proposed version would be eight stories tall and consist of 56 residential units. Five parking spaces are planned.
The developer's latest application shows that there would be 28 studios, 21 one-bedroom units, and seven two-bedroom units in the building, which would be 93 feet tall if ultimately constructed. There would not be any new "affordable housing units," according to the application.
Site plans from Palermo Edwards Architecture of Kinnelon that were released by the City of Jersey City illustrate plans for a bike storage area and a roof deck.
This matter is scheduled to go before the Jersey City Planning Board on Tuesday, October 13 during a virtual meeting that will begin at 5:30 p.m.
Sales records show that Lafayette Development Fund, LLC acquired 132 Monitor Street for $2.1 million in the spring of 2019 from a Long Hill Township-based firm. Lafayette Development Fund, LLC is based out of The Baker Building and used a Point Capital Development email address in its application.
The site is situated a few blocks away from the Liberty State Park Hudson-Bergen Light Rail stop in a neighborhood that has seen a dramatic increase in new multi-family development over the last decade. In fact, the 132 Monitor Street development site is located just feet away from Point Capital Development's new 121 Garabrant Street project, both of which were once promoted together as the location of an upcoming two-building development.
Note to readers: The dates that applications are scheduled to be heard by the Jersey City Planning Board and other commissions are subject to change.
Related: