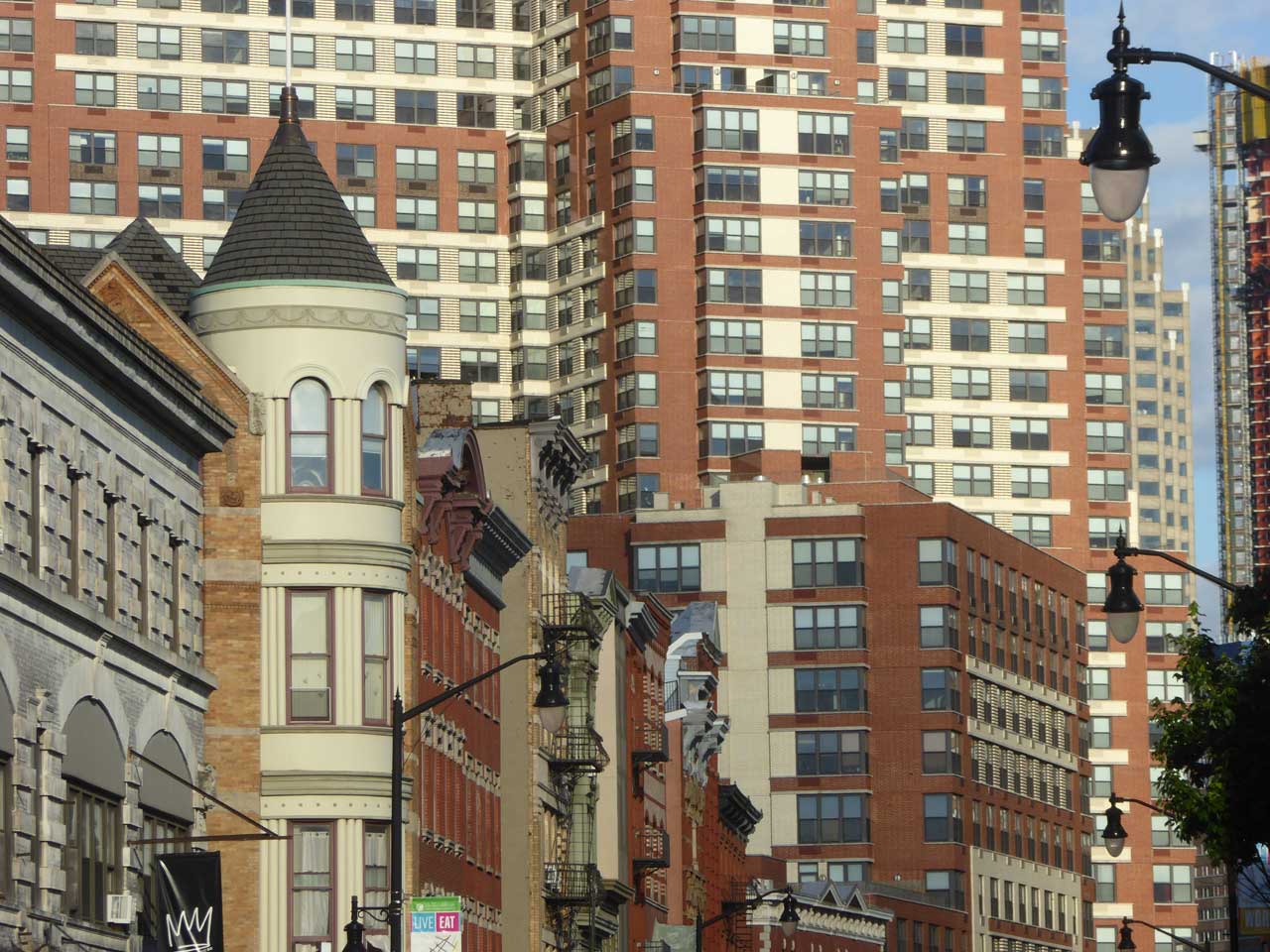 Just a few years after welcoming short-term rental services like Airbnb, Chilltown is decidedly less chill about them and seems likely to place significant restrictions on the practice that would take effect next year.
At the city's council's April 25 meeting, a new ordinance was unanimously introduced regarding short-term rentals and how the city would regulate them. It would completely replace 2015 regulations that essentially legalized all Airbnb-style rentals in Jersey City, only requiring that the rentals pay the city's 6% hotel tax.
Embracing short-term rentals had been a financial boon for the city, as they've collected roughly $4 million in taxes from them since the ordinance was adopted. Jersey City was named the number one destination in New Jersey for Airbnb customers, but the new ordinance says short-term rentals are creating a housing crunch that's being felt by residents.
"It is in the public interest that short-term rental uses be regulated in order to help preserve housing for long-term tenants and to minimize any potential deleterious effects of short-term rental properties on other properties in the surrounding neighborhoods," the ordinance reads. "Long-term rental housing vacancy rates in the City are at low levels, making it increasingly difficult for people to obtain permanent housing in Jersey City."
In addition, the ordinance states that the presence of short-term rentals in residential neighborhoods "can create negative compatibility impacts and nuisance violations, which include, but are not limited to, excessive noise, on-street parking, accumulation of trash, and diminished public safety." The rentals are also increasingly common; an analysis by the Jersey Journal concluded that as many as one in every 15 rentals in Downtown are Airbnb-style.
The new ordinance would create a registration fee of $500 for a short-term rental permit, which would cost $300 to renew annually. It also severely limits the number of apartments that would be eligible to rent short-term, as they would be permitted by property owners only and exclude tenants. Additionally, the short-term rental of any dwelling where the owner is not present would only be allowed on 28 total nights per calendar year.
The ordinance does allow homeowners to rent rooms or an apartment at a building they reside in and will be present at without restrictions, but the permit they need to obtain has additional regulations. Every application for a short-term rental permit needs to undergo an annual inspection with the city's fire safety regulations, and property owners will need to maintain an up-to-date log of all transient occupants who will be occupying the property that includes the names, ages, and dates of commencement and expiration of each short-term rental period.
Per the ordinance, owners are required to "use his or her best efforts to assure that use of the [short-term rental] by all transient occupants will not disrupt the neighborhood, and will not interfere with the rights of neighboring property owners to the quiet enjoyment of their properties." The rules would impose fines of up to $2,000 for violators of the proposed regulations and the Director of the Division of Housing Preservation would have discretion "to revoke a short-term rental permit in the event of a single substantiated civil and/or criminal complaint and/or code violation if, in their sole discretion, the interests of the City and its residents justify immediate revocation."
Mayor Steven Fulop supports the ordinance, tweeting last week that "the change preserves the initial goal of home sharing by still allowing hosts to supplement their income by renting a room in their house or an apartment in the building they live via Airbnb."
Not surprisingly, Airbnb disagrees. In a letter addressed to Fulop, the company's Head of Northeast Policy Josh Meltzer said they are "deeply concerned by the short-term rental legislation recently introduced in the City Council, which would undoubtedly jeopardize both the ability of locals to share their home to make some extra income as well as Jersey City's tourism economy."
Jersey City's council could vote to approve the new ordinance at their May 8 meeting and if they do, the regulations would go into effect on January 1, 2020. The move to limit Airbnb rentals is the second about-face on a policy that was enacted during Fulop's first term to emerge in recent weeks, as an ordinance that would reverse a 2015 ban on chain stores in parts of Downtown was advanced following a legal challenge.