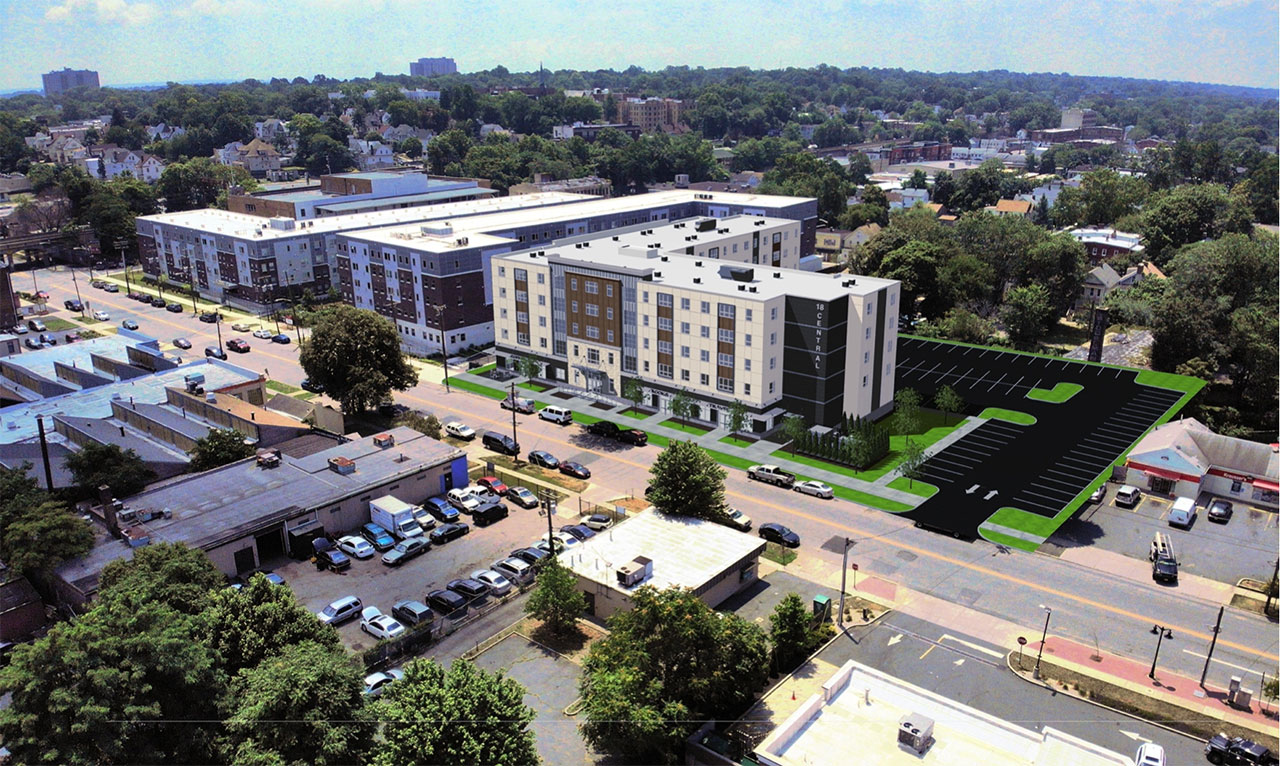 An Essex County block that is split between two municipalities could see the construction of a third new development project.
During its Zoom meeting on Wednesday, April 7, at 7:30 p.m., the West Orange Planning Board is scheduled to hear a plan by The Alpert Group, LLC of Fort Lee to bring a five-story building to 8-10 and 18 Central Avenue.
The properties are situated just west of the relatively new Harvard Printing II building and the Harvard Printing Apartments, the latter of which falls within Orange.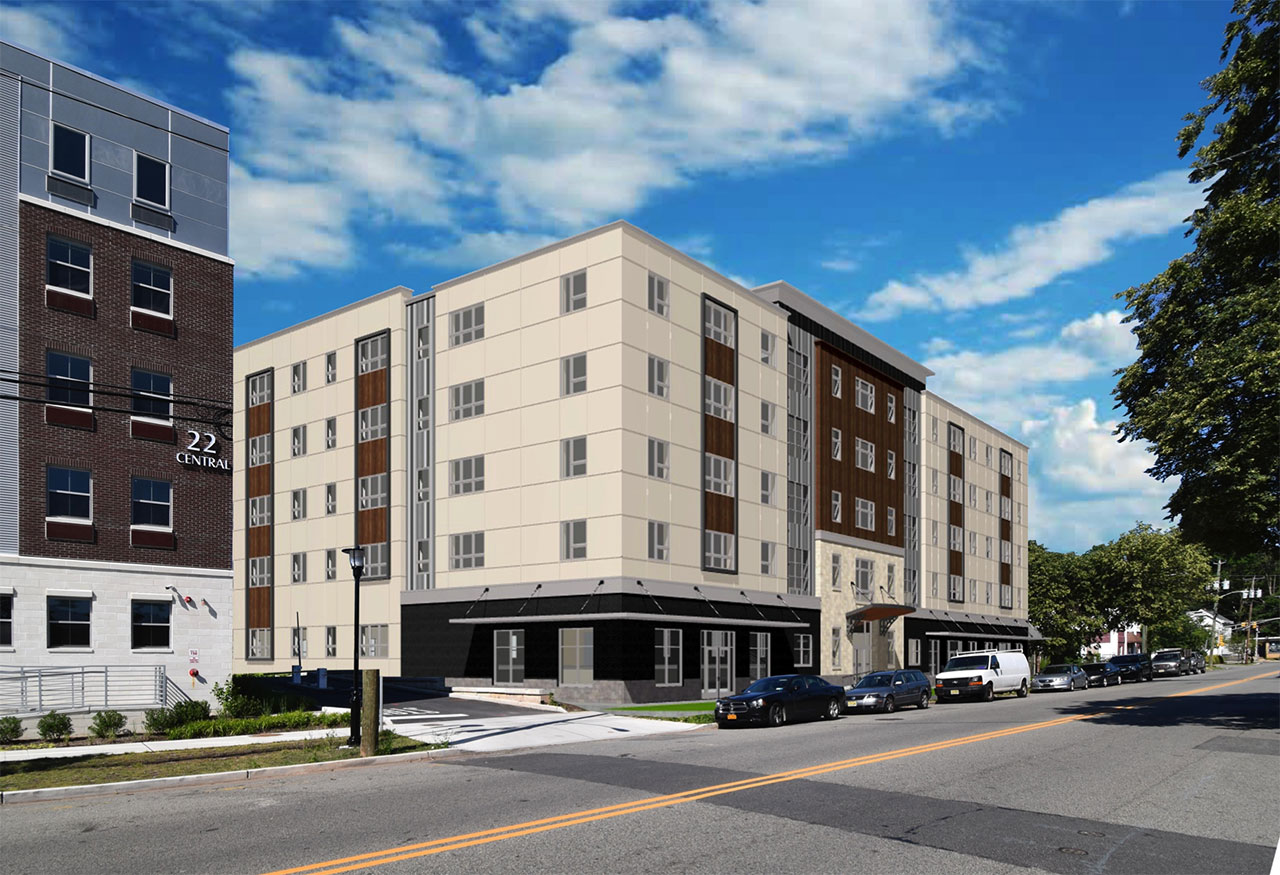 "The building's design is similar [to] the adjacent developments constructed by related entities of the applicant to the east in West Orange and Orange," West Orange Planning Director Paul Grygiel noted in a March 23 memo.
The memo also states that the proposal for 8-10 and 18 Central Avenue calls for 94 residential units and 3,533 square feet of commercial space. There would be a mixture of one-bedroom and two-bedroom units inside and 133 parking spaces would reportedly be provided.
The 1.93-acre site is located in the Valley neighborhood not far from Highland Avenue Station, which receives limited service on New Jersey Transit's Morristown Line and Gladstone Branch. Central Avenue, which ends at Broad Street in Downtown Newark, begins just a few yards west of the premises.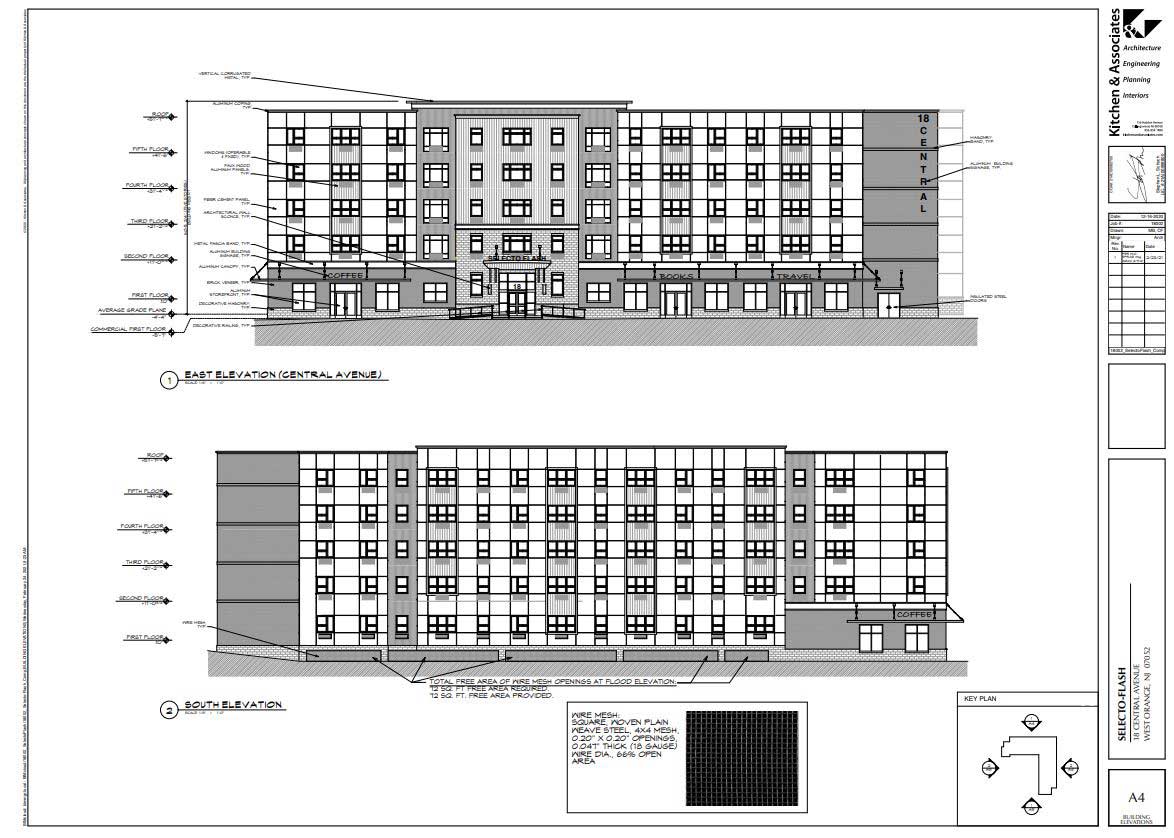 Grygiel's memo says that the parcels include a vacant two-story building known as the Biddleman site along with a currently undeveloped lot that is referred to as the Selecto-Flash site.
"In terms of environmental issues, contamination on the site from prior uses is being remediated and the project requires New Jersey Department of Environmental Protection approvals due to its location partially in a flood hazard area," Grygiel wrote in part.
The Alpert Group's application lists the Township of West Orange as the owner of the tracts and says that the company is the "designated redeveloper."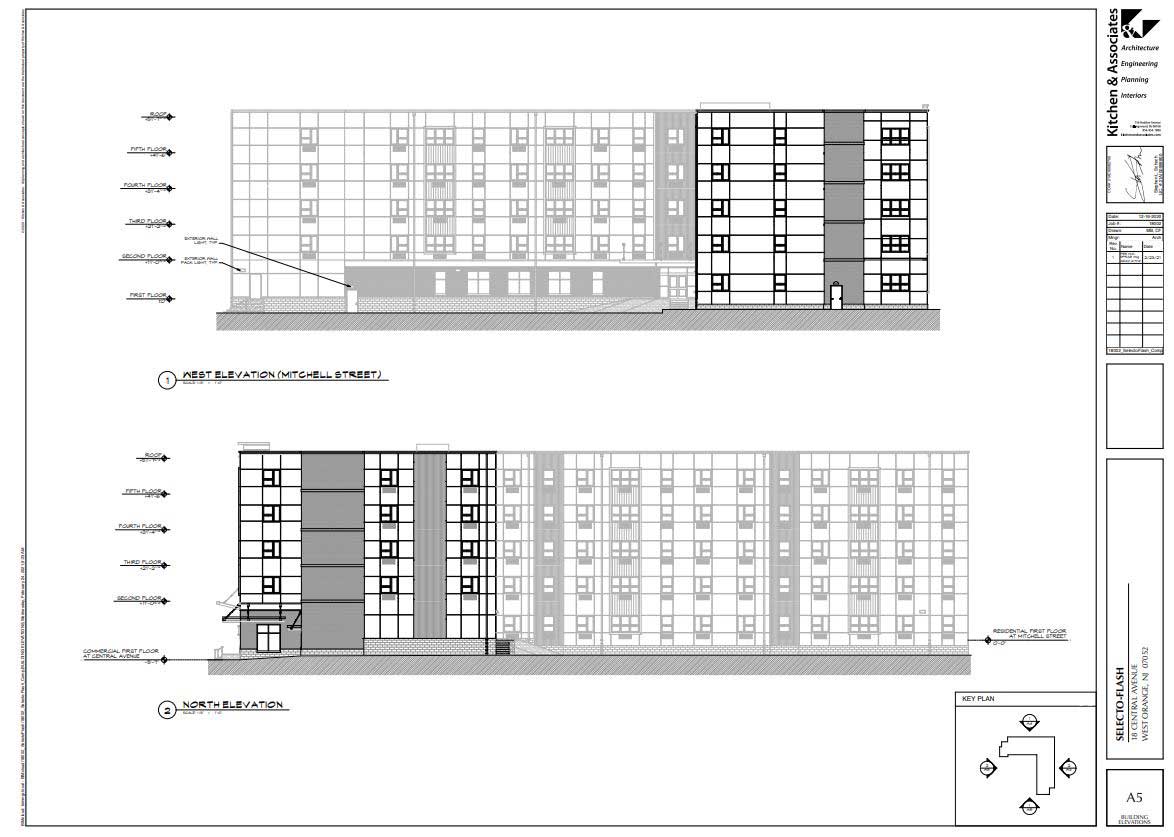 The historically industrial and residential Valley area, which gained a reputation locally over the last couple of decades for being home to artists along with compact arts venues, has recently seen a surge in multi-family developments being constructed or proposed in the community and in surrounding neighborhoods.
As Jersey Digs has previously reported, these developments have ranged from the completed Hat City Lofts adaptive reuse project and the Harvard Printing buildings to the proposed residential redevelopment of two industrial buildings to plans to build an 87-unit structure across the tracks along Scotland Road.
Note to readers: The dates that applications are scheduled to be heard by the West Orange Planning Board and other commissions are subject to change.