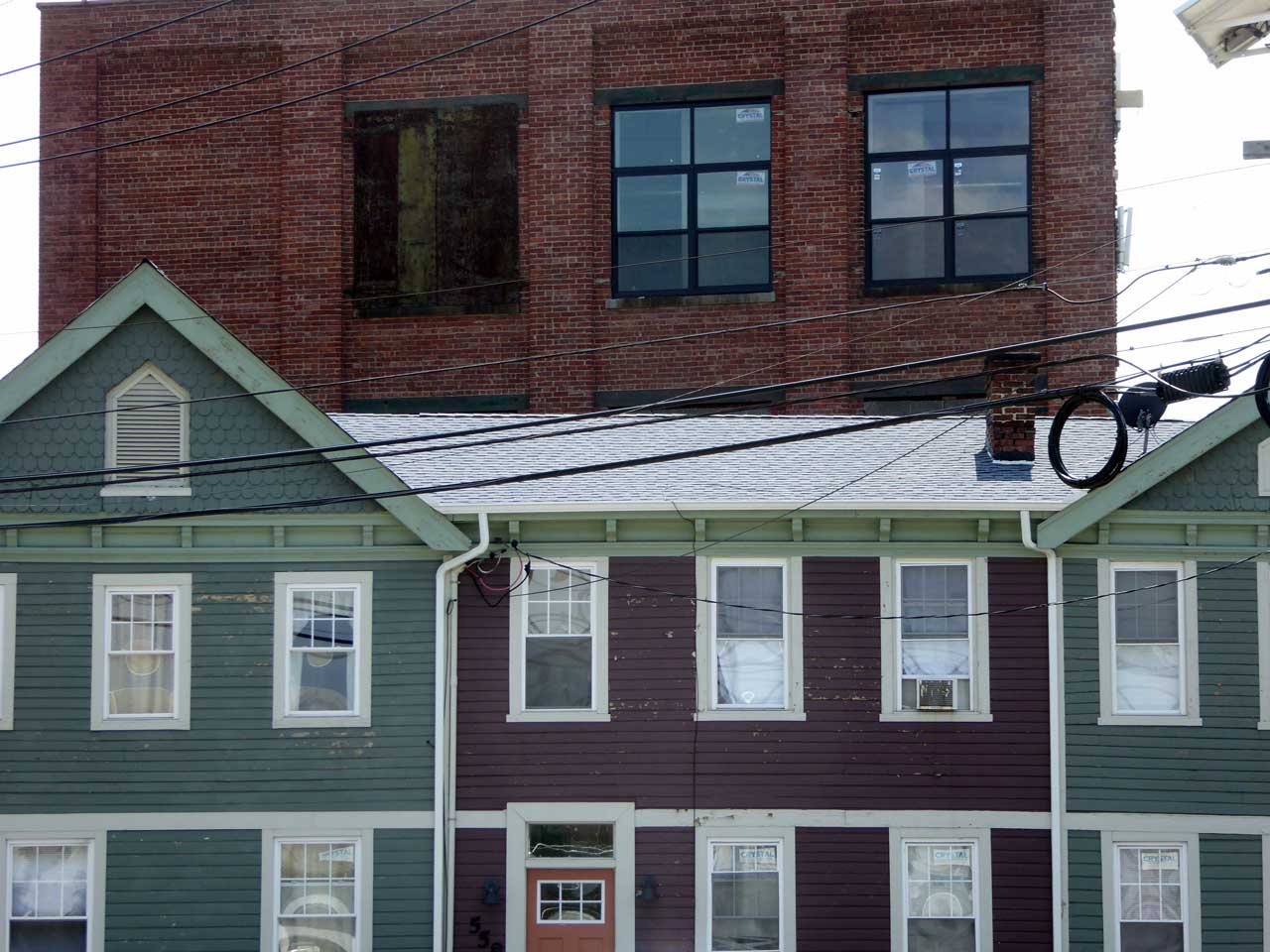 For over a century in Essex County, two distinct neighborhoods have sat side by side, evolving in completely different ways. While 'the Valley' has gone from being a heavily industrial section of Orange to its current state, the Valley Arts District, the neighboring Seven Oaks Park area has remained a residential neighborhood with stately homes and tree-lined streets. The contrast between these communities contributes to what makes Orange such a unique city.
The Valley Arts District was once the industrial hub of this part of the county, known as the Orange Valley, and featured a variety of manufacturing facilities. According to the City of Orange Township, "due to the proximity to a network of rivers, canals, railroads, and street trolley cars, Orange was an industrial city from the outset," and there were factories producing hats, shoes, boots, beer, boxes, electric supplies, and machines, all within a few blocks of each other. This part of town was "the hat-making capital of the world," according to the Urban Essex Coalition for Smart Growth.
Today, although much of the neighborhood's manufacturing operations are gone, with the exception of Tryco Tool and Manufacturing Company and Laganiappe Foods, there are many remnants and memorials to the community's heritage. For example, on South Jefferson Street, a sign still advertises the old Orange Machine and Manufacturing Company, which was "engaged in machine building and repairing and oxyacetylene welding and cutting," according to History of the Oranges to 1921.
While some structures remain vacant and abandoned, others are being revitalized and expanded. For example, as Jersey Digs has reported, the former F. Berg & Company Hat Factory buildings at the corner of South Jefferson and Nassau Streets are being converted into the 32-unit Hat City Lofts development, while the former Harvard Printing facility along Central Avenue is being rehabilitated into a parking garage for a new 128-unit development that is being constructed next door. "70 of the units are reserved for households with incomes at or below 60% of the Essex County Area Median Income," according to The Alpert Group.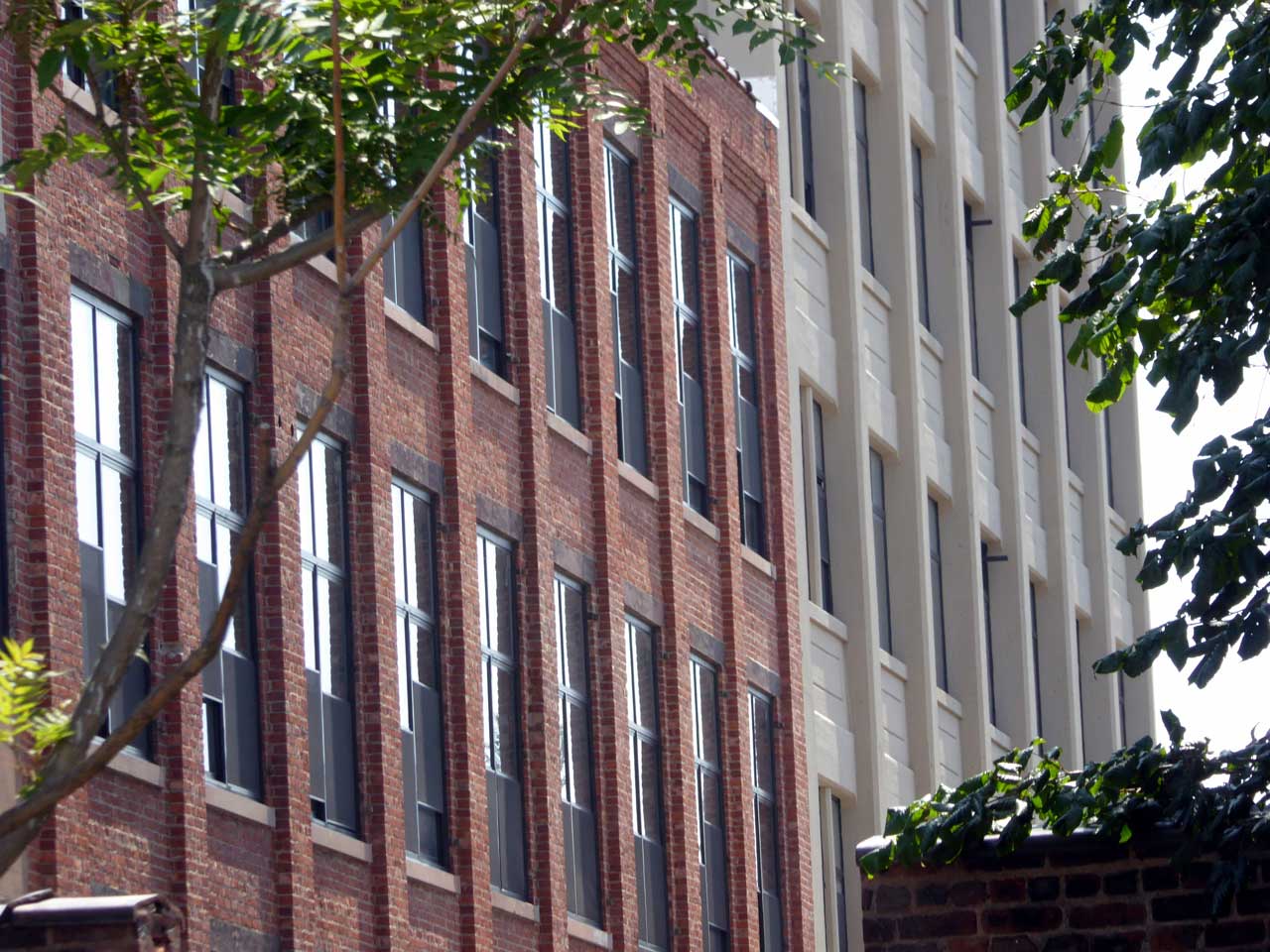 Now, the community is continuing to undergo a transformation into a center for local artists, as has been chronicled by Masconsumption. Organizations such as Housing and Neighborhood Development Services, Inc., also known as HANDS Inc., and ValleyArts have restored many buildings in the neighborhood, while others have been constructed.
For instance, according to HANDS Inc., the former fire station at 580 Forest Street has been converted into the Firehouse Lofts and ValleyArts Firehouse Gallery, the "historic 1870s structure built to house factory workers" at 560 Forest Street has been rehabilitated into apartments, and the former West Orange Brass Company building at 540-544 Freeman Street now contains apartments and galleries such as Arts Unbound. In addition, the new Kelli Copeland Arts building features "8 affordable artist live/work rental units," the ValleyArts Creative Co-op, and the artfullbean Artisan Boutique Café.
Meanwhile, to the east, Seven Oaks Park, often simply known as 'Seven Oaks', has a very different appearance than Valley Arts District, but is similar in terms of its convenient location and diversity. The neighborhood features grand Tudor homes and other stately houses, nearly all of which, when listed for sale, are available for a far lower price than the neighboring similar community of Montrose Park in South Orange. Plus, Seven Oaks includes the 100-year-old Berkeley Tennis Club, and the community is situated just across from Essex County's Monte Irvin Orange Park, which features a lake, sports fields, walking paths, a playground, and a summer concert series.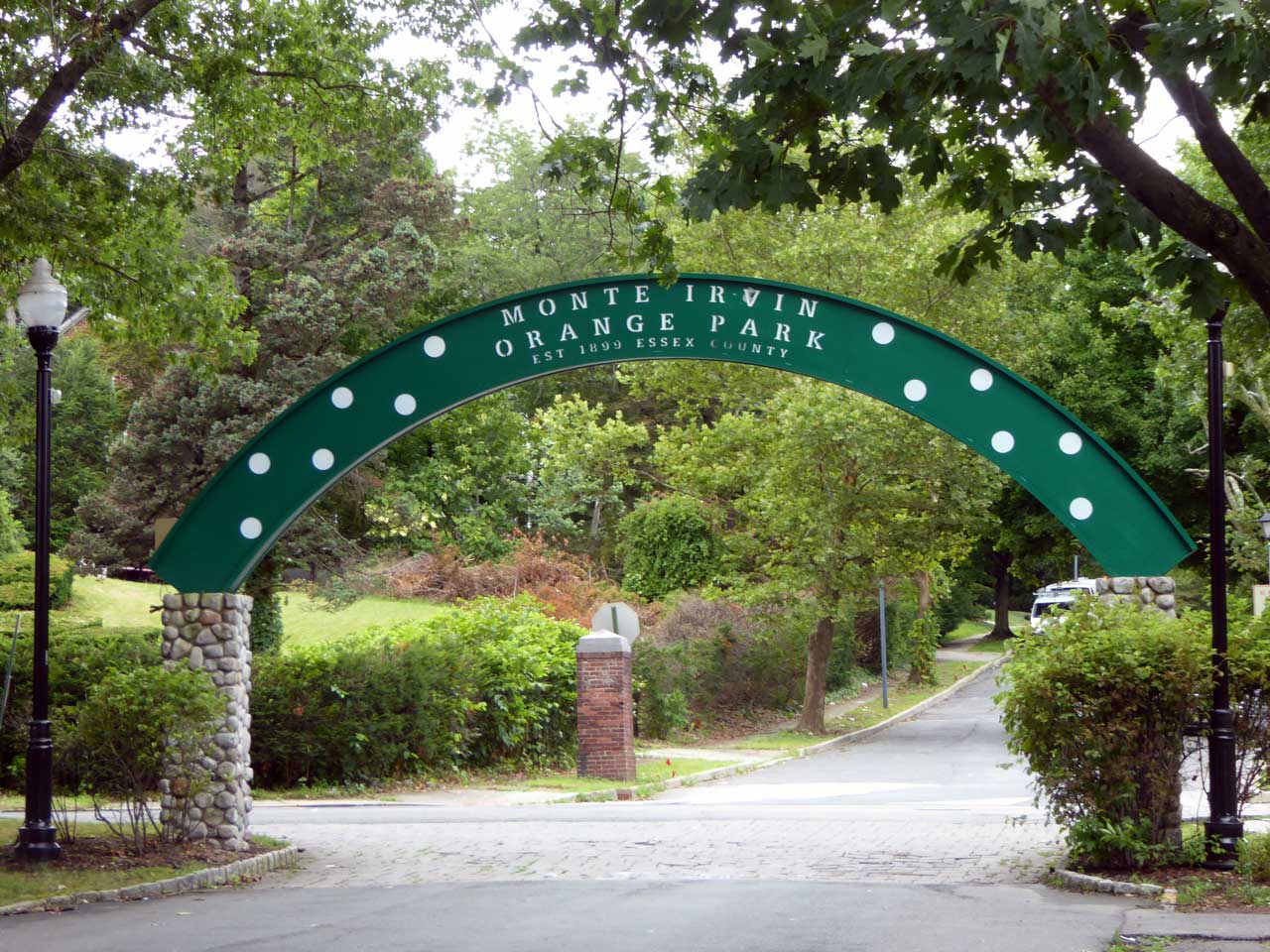 According to The National Cyclopedia of American Biography, Seven Oaks Park was named after the 'Seven Oaks' estate that was once located at the site. Built in 1857, the 29-acre estate was owned by the Colgate family, whose company evolved into Colgate-Palmolive. The home's first owner, Samuel Colgate, named it "after the town in which his grandfather lived in England," the Cyclopedia states. The town, known as Sevenoaks, is located around 30 miles from London.
Decades after the home was built, following World War I, development began on much of the current neighborhood, according to the City of Orange Township.
Seven Oaks Park also currently contains the White House Healthcare & Rehabilitation Center, housed in a former educational building that was once home to The Beard School for Girls, according to Orange: A Postcard Guide to Its Past. The school merged with the Morristown School in 1972, according to the book, forming what is currently the Morristown-Beard School in Morris Township.
What both neighborhoods share is the Highland Avenue Station on New Jersey Transit's Morris and Essex Lines, which features limited service to New York, Newark, and Hoboken, and will soon be home to a mural developed by ValleyArts and HANDS, Inc. Bus service to Downtown Newark, South Orange, Bloomfield, and Branch Brook Park is also available.
Residents of both communities are also within close proximity to local business districts, including Orange, South Orange, East Orange, Newark, and Montclair. There are several local restaurants in and near Seven Oaks Park and the Valley Arts District, including Southern Comfort Cafe, Libretti's, and Phil Serrani's Sanitary Bakery. Plus, the Hat City Kitchen restaurant, which is currently being renovated, serves as a reminder of the community's history.