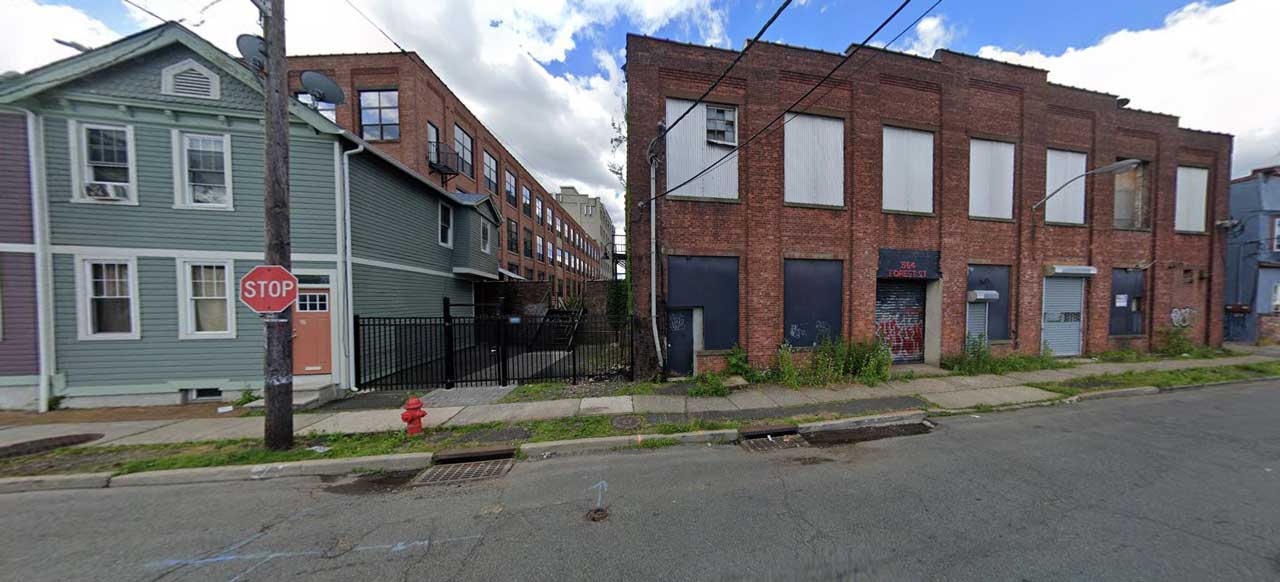 Two industrial structures that sit just feet away from one of Orange's most prominent adaptive reuse complexes could each be redeveloped into residential buildings themselves.
A developer is seeking to convert the buildings at 564 Forest Street and 575 Nassau Street into multi-family projects with 32 and 14 residential units, respectively, according to a May 2020 engineering report that was prepared by Harbor Consultants Inc. for 564 Forest, LLC.
The report, which was obtained by Jersey Digs in January through a public records request with the New Jersey Department of Environmental Protection (NJDEP), states that a detached garage structure at the site would be removed as part of the plans to make way for surface parking. The proposed pricing of the units is not yet known.
NJDEP filings show that an application related to a flood hazard individual permit and verification for this site was submitted back in June 2020, but a representative of NJDEP's Division of Land Use Regulation told Jersey Digs on January 25 that a decision regarding the matter has not yet been made.
The two parcels sit in the shadow of Hat City Lofts, a development completed in 2018 by HANDS that involved turning the former F. Berg & Company hat factory into condominiums and studio spaces. The premises are situated within the Valley neighborhood a few blocks away from Highland Avenue station.
Property records identify 564 Forest, LLC as the owner of the eponymous address, while 575 Nassau, LLC is listed as the owner of 575 Nassau Street. Both LLCs are listed in property records as having the same address on 3rd Avenue in Sunset Park, Brooklyn, while the report lists a different address on 3rd Avenue for 564 Forest, LLC.