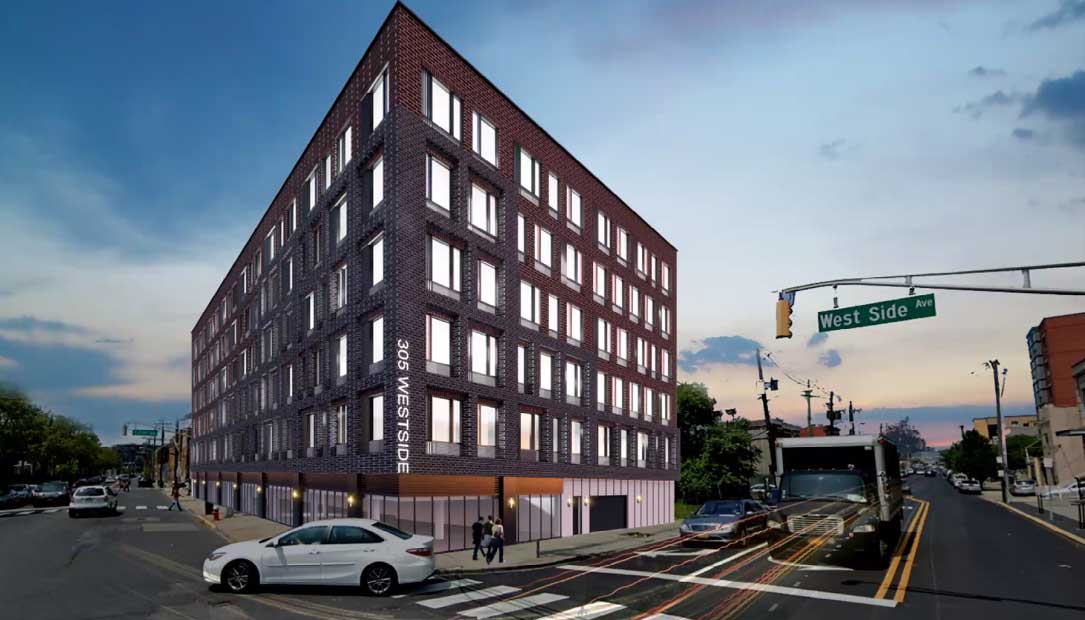 A development project along West Side Avenue in Jersey City that has yet to be completed could largely be dismantled and replaced with a larger mixed-use complex under a new proposal.
The Board of Commissioners of the Jersey City Redevelopment Agency (JCRA) unanimously approved a resolution designating Phoenix Real Estate Partners, LLC as the redeveloper of 2 Fisk Street, 311 West Side Avenue, and 315 West Side Avenue during its meeting on August 18.
Phoenix Real Estate Partners, LLC is planning "to develop, finance, and construct" a six-story building with "29 parking spaces on the ground floor, 8,464 square feet of retail space facing West Side Avenue, and 108 apartments, along with a rooftop garden/lounge area as well as a residence club room and a gym," according to the resolution.
Conceptual renderings from GRO Architects that were shown during the meeting refer to the project as "305 Westside." The site plans show two potential options for the development, one of which would include more retail space while the other would include more parking.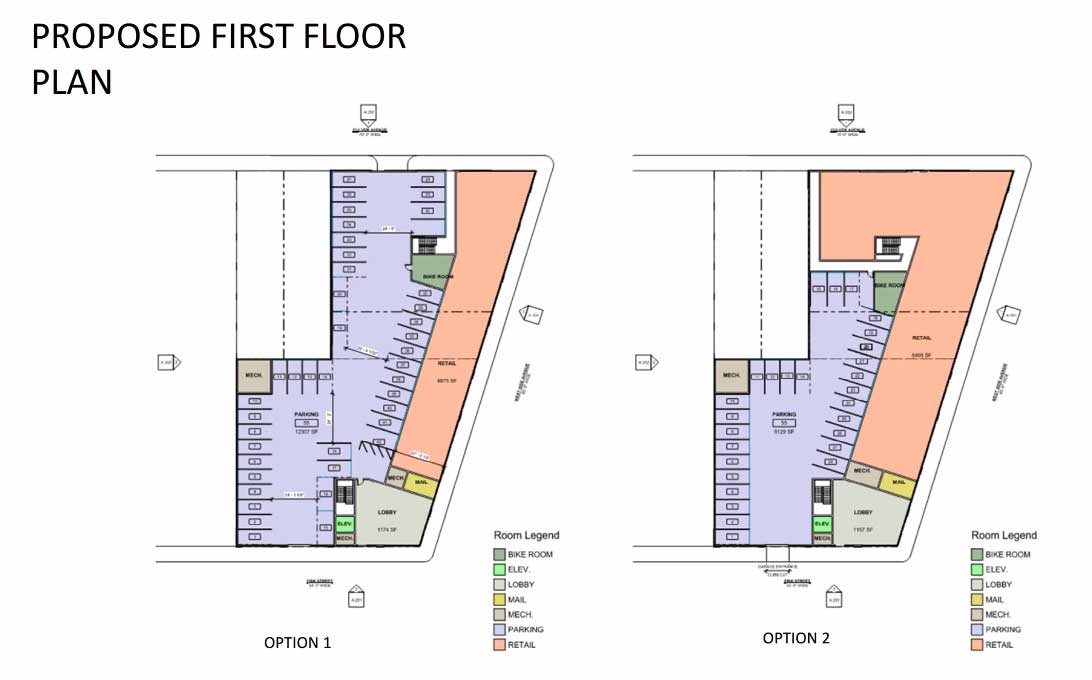 No members of the public spoke during the meeting.
The properties are located a few blocks south of the West Side Avenue Hudson-Bergen Light Rail stop near the Miss America Diner and New Jersey City University. Municipal tax filings list the owners of the parcels as 305 West Side Ave Urban Renewal, LLC and N & V Developers, LLC.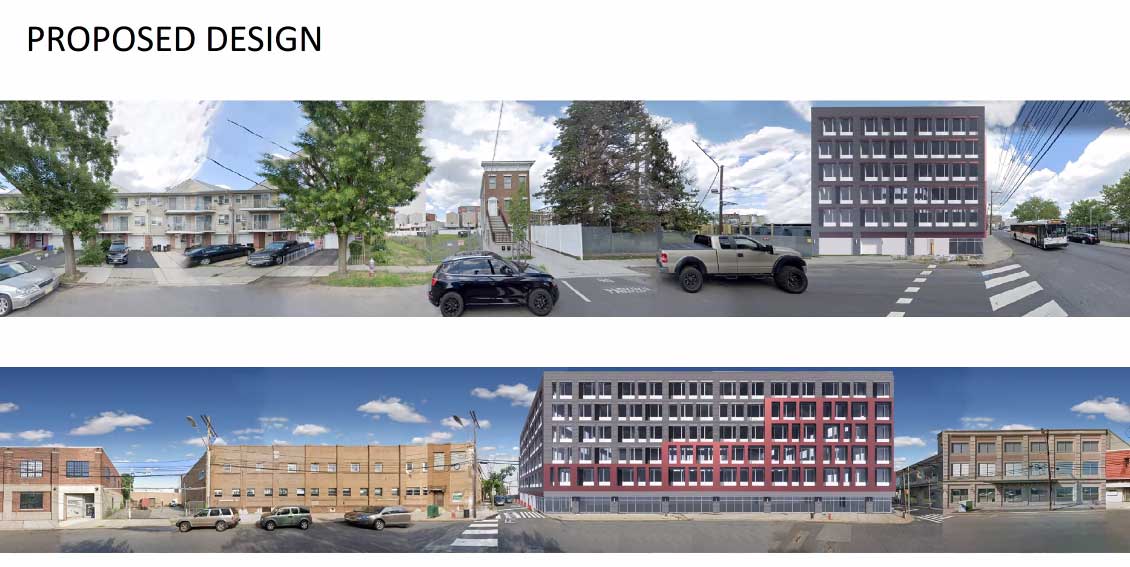 Also known as 305 West Side Avenue, the 2 Fisk Street tract made headlines at the end of 2019 when an ordinance was adopted rescinding a 20-year tax abatement for a development by 305 West Side Ave Urban Renewal, LLC.
"The project was to be a five story building with 39 market-rate residential units, 3,700 square feet of commercial space and a 19 space parking garage," according to the ordinance, which noted that the development was incomplete and that "the final 1/3 of the Affordable Housing Trust Fund Contribution was never paid."
There was also a previous proposal for a 32-unit development nearby.
Related: