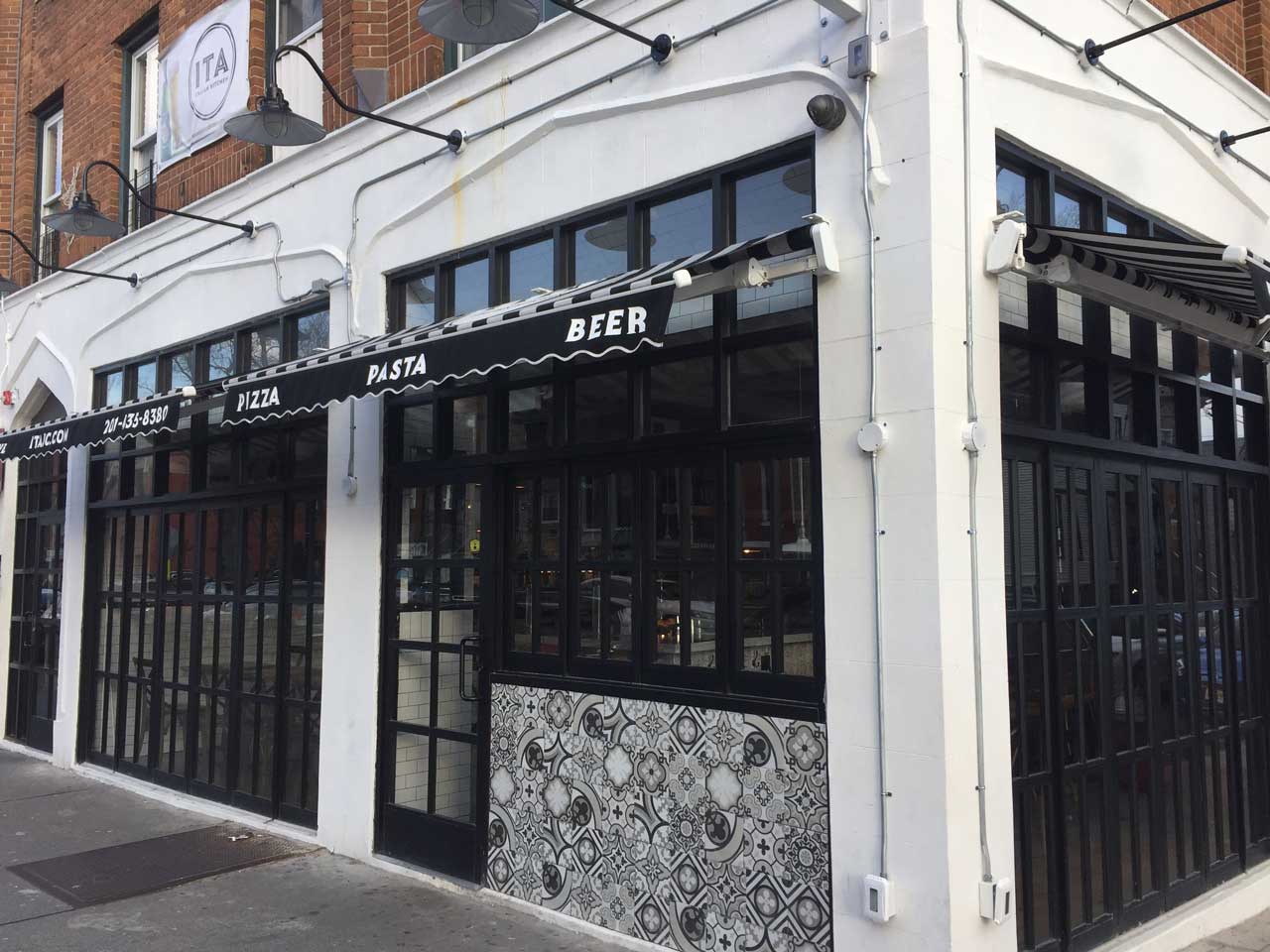 After almost two years of planning, construction, and hard work behind the scenes, a new dining experience looking to put inventive spins on classic dishes is finally serving customers in a refreshed corner space.
ITA Italian Kitchen finally opened their doors last week at 682 Bergen Avenue. The space, which was completely gut renovated, has been under construction since November 2018 and plotting the restaurant goes back even further than that.
McGinley Square's newest eatery comes courtesy of owner Steve Papas, who has lived in Jersey City most of his life and also owns Carvao BBQ. Max Rudenko serves as General Manager of the restaurant and designed the cozy space, complementing exposed brick by adding white subway tile walls, booths near large windows, tables, and a bar area with additional seating plus an open kitchen.
Rudenko says he loves the neighborhood but acknowledges that it can be a bit of a food desert in terms of dining options. "There are so many great people in the area and we hope this restaurant really fills a need," said Rudenko, noting that ITA Italian Kitchen is trying to deliver a finer experience at moderate prices.
The restaurant is a bit of a family affair, as Rudenko brought in his brother-in-law to serve as the eatery's chef. Dylan Golden has cut his teeth at several Manhattan restaurants over the years, including Upland, High Street on Hudson in the Meatpacking District, and Wallsé, a Michelin-rated Austrian restaurant in the West Village.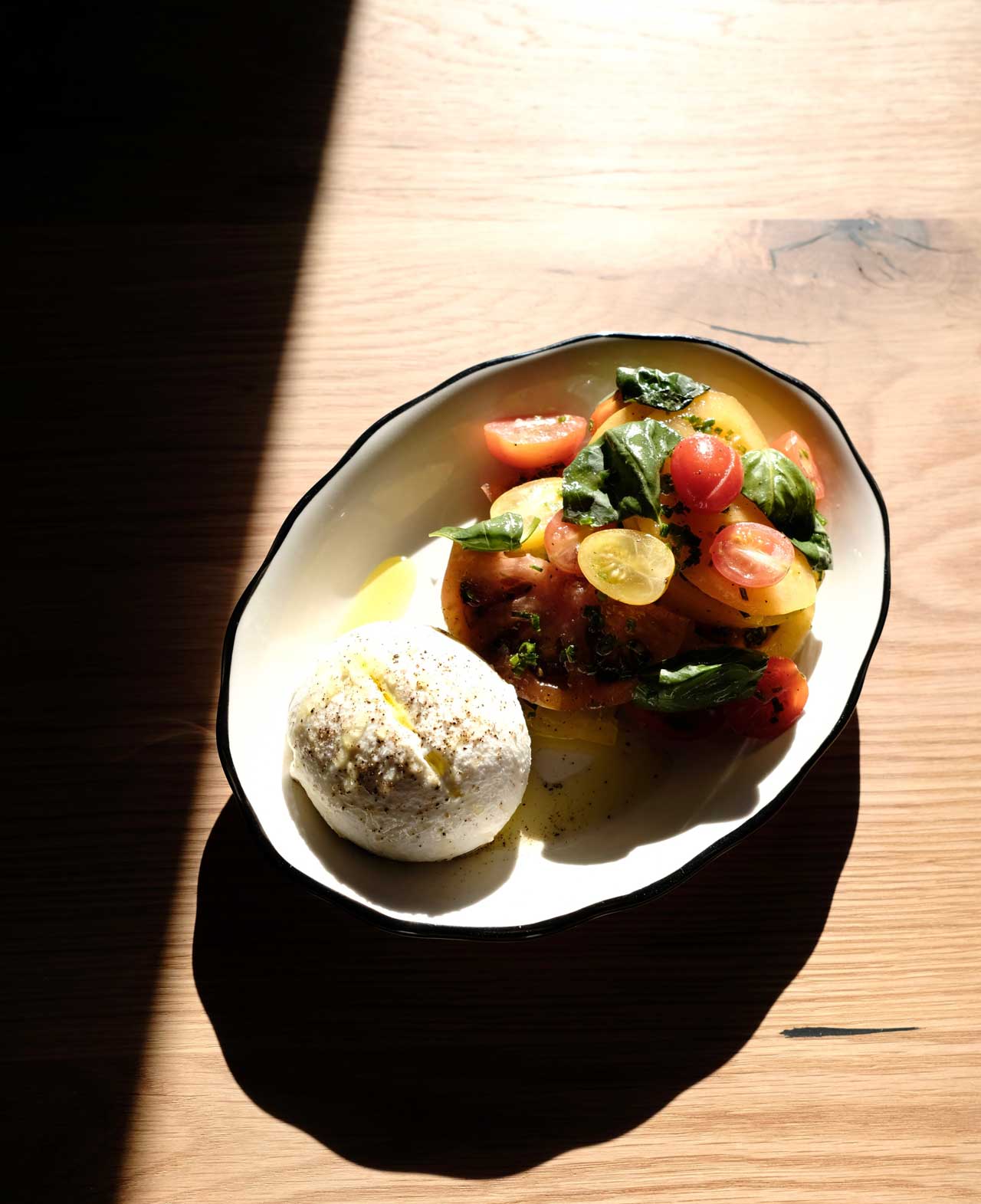 Golden had moved away from the culinary world for a bit to focus on music and filmmaking, releasing several albums. But when Rudenko gave him the opportunity to cook again, he jumped at the chance to embark on his first foray into the Jersey City market.
Golden says he was first drawn to Italian cuisine through his grandfather but is looking to put a modern spin on it based on his observations about how food culture is shifting. He says many of those changes revolve around suppliers, as ITA Italian Kitchen will be utilizing Pat LeFrieda for their meat and local organic farms for their ingredients.
"I love creating dishes that take people back to their childhood, but with a new twist and personality," Golden said.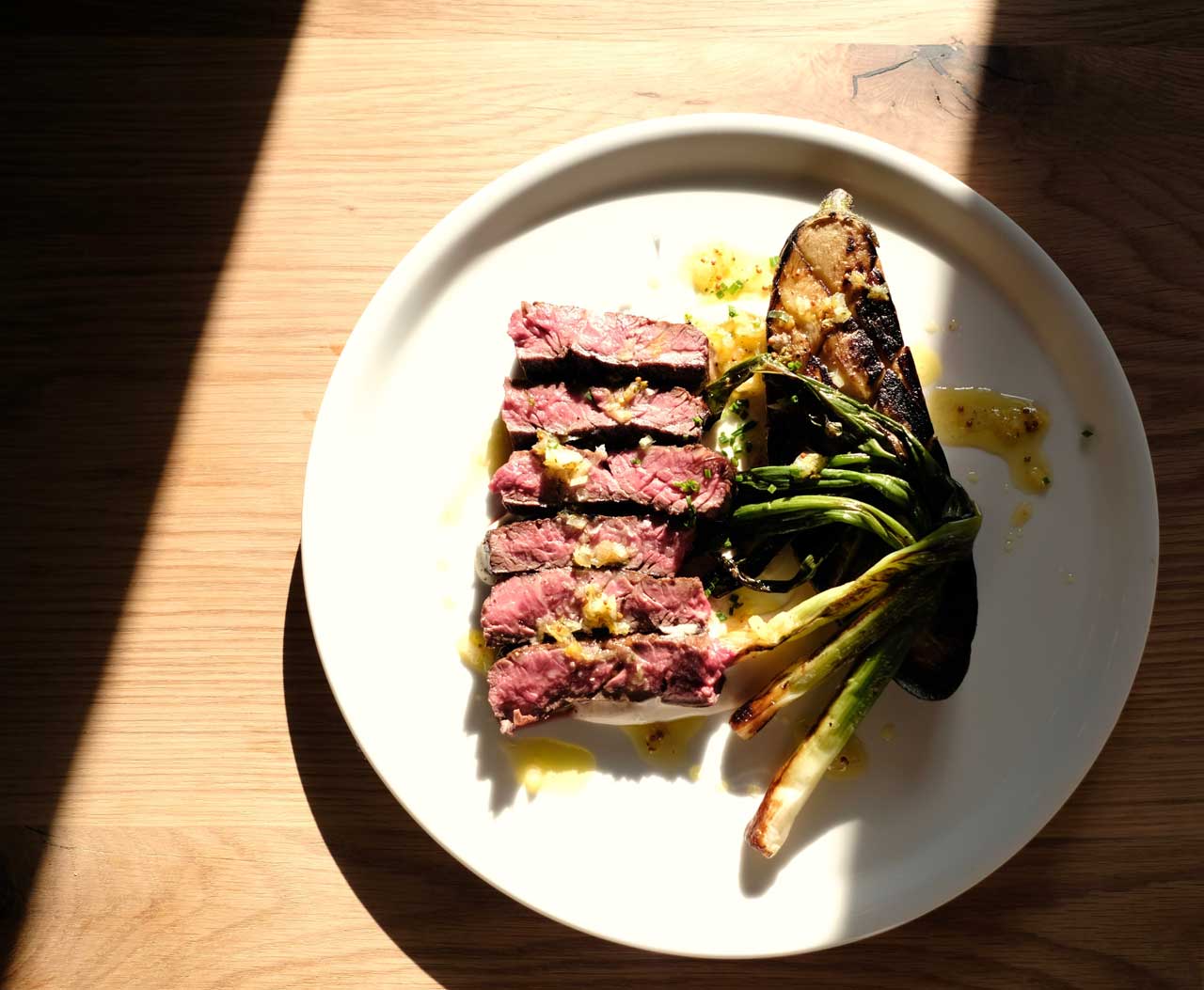 Starters on the restaurant's menu include a meat and cheese board or a fritto misto, which consists of calamari with crispy kale and an anchovy aioli. Snacks like wings, crispy potatoes, or sautéed kale are included for those seeking something light, but Golden says their pizzas with house-made dough are a big star.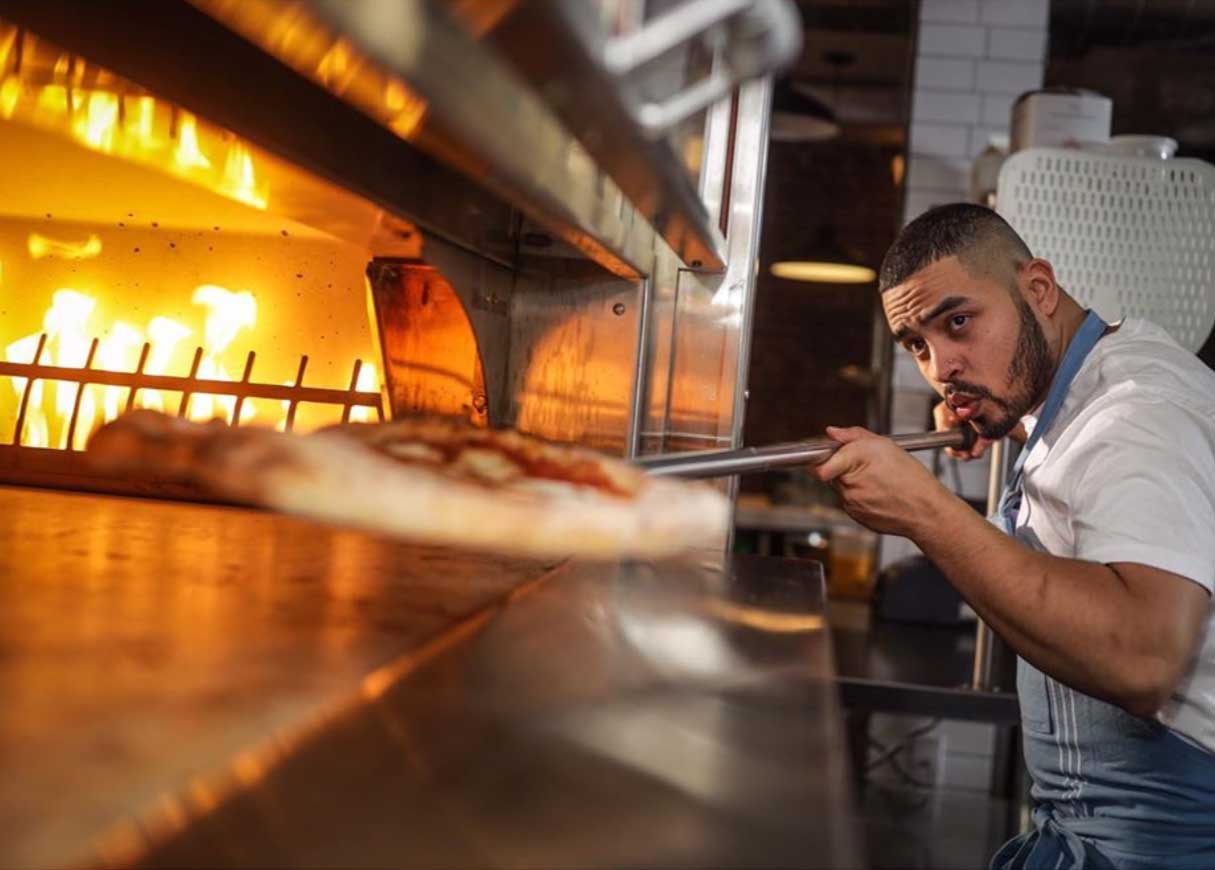 Besides the traditional Margherita pie, pizzas at ITA Italian Kitchen include an artichoke pie with spinach, cream sauce, mozzarella, and pecorino. Other diverse choices like sausage and kale or a diavola variety are accounted for while The Vegan pie features a vegan pesto, Delicata squash, and a cashew cream.
Homemade pasta at the restaurant includes squid ink spaghetti, pappardelle in a short rib ragu, or lasagna. Main dishes run from an ocean trout with crispy fingerlings to an organic half chicken raised from Joyce Farms.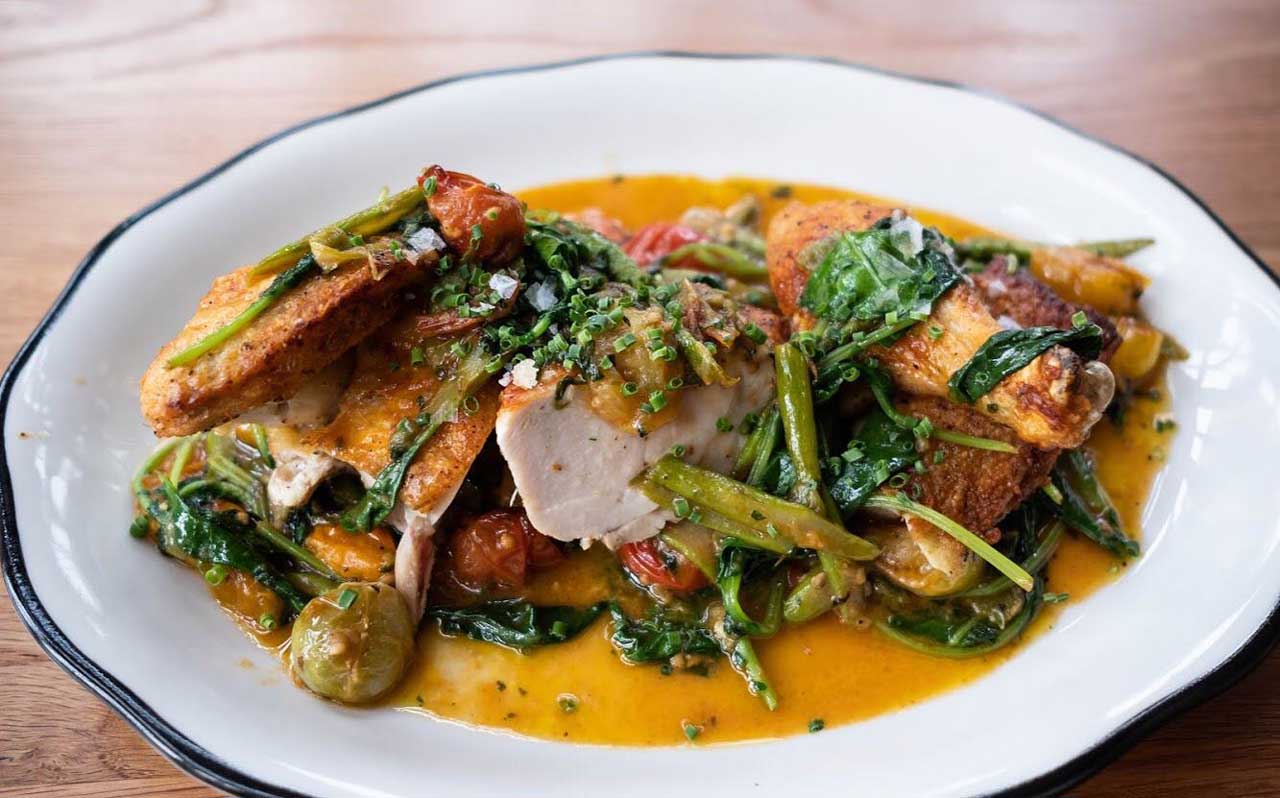 The restaurant sports 20 beers on draft that focus on Italian brews and several selections from local breweries. Wines are available by the glass or bottle for the current dinner service, where pizzas and entrees range from $12 to $26.
In addition, the restaurant will feature brunch on both Saturdays and Sundays likely by the end of March. Service will begin at 11 a.m. and Golden says that he's still working out the menu but being an Italian restaurant, pizza with egg options are likely to be part of the experience.
ITA Italian Kitchen is closed Mondays but is serving diners from 5 p.m. to 10 p.m. Tuesday through Friday. Saturday hours are 5 p.m. to 11 p.m. for now, before the brunch expansion, and Sundays currently from 5 p.m. to 9:30 p.m. They can be followed on Instagram at the handle @itajerseycity.
Related: