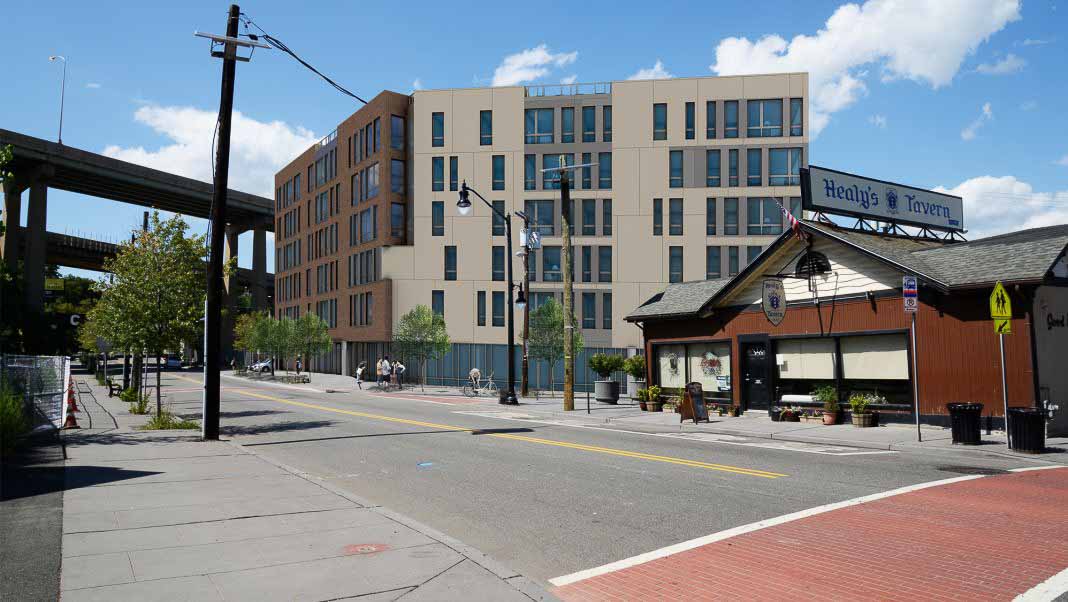 While Jersey City's building boom is well-documented, some in the real estate world have wondered if the surge is too rental-heavy. Many of the largest-scale projects in the city are exclusively rental units and while there are a few notable condo exceptions like 99 Hudson Street, developments looking to sell their spaces are not nearly as plentiful.
But local developer Weingarten Group recently broke ground on their latest project at 380 Newark Avenue, which will add 45 new units to Downtown's condominium inventory next year. Molfetta Corp. is handling the construction of the building, which seeks to provide The Village neighborhood's eclectic residents with other options besides renting.
"What's so great about Jersey City is that as more and more areas are revitalizing, people want to stay and plant roots here," says Weingarten Group co-founder Scott Weingarten. "There are a lot of rental units out now, but we're hearing constantly that residents want to stay for the long term and invest in themselves."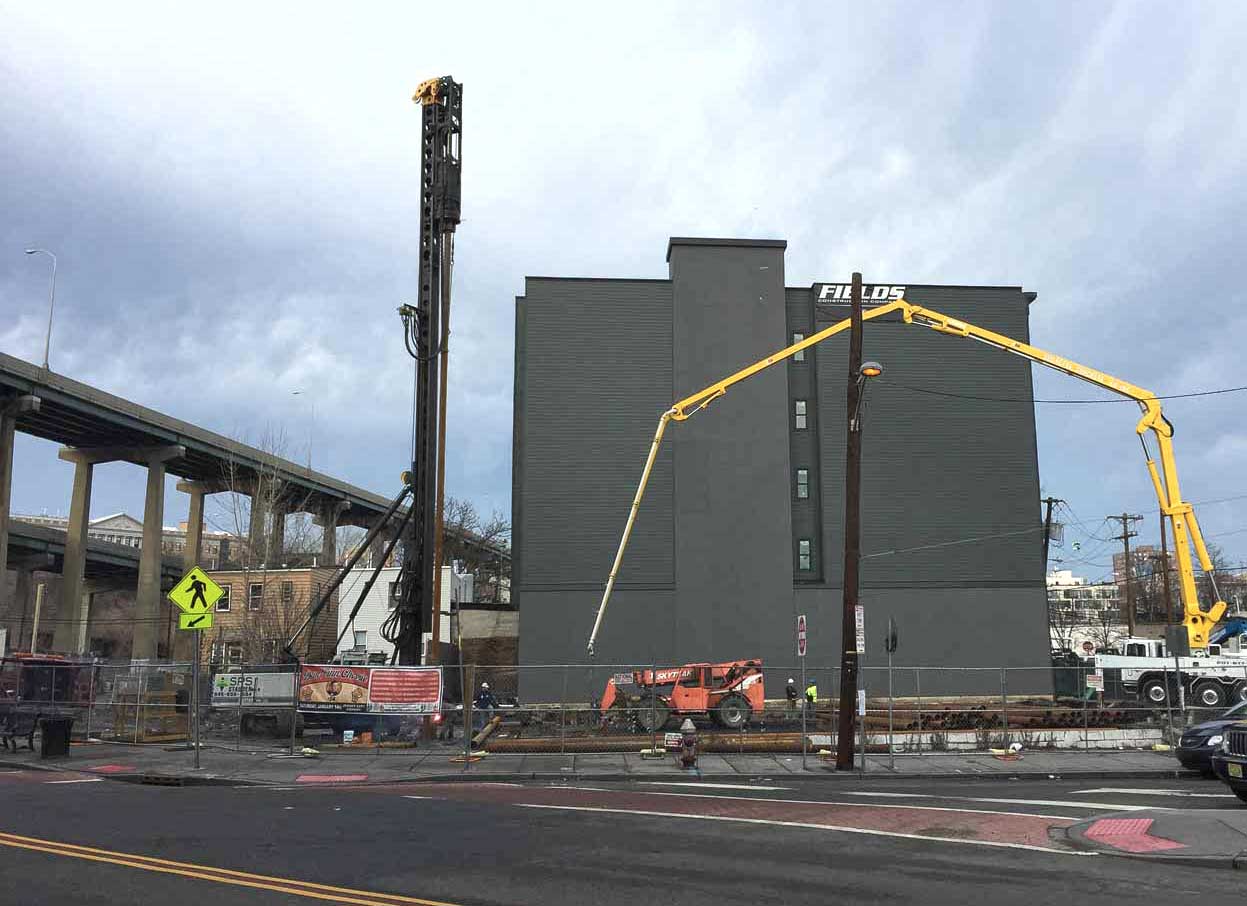 380 Newark is another sign that construction Downtown is heading further west, but Weingarten doesn't think that being away from the waterfront means a lack of conveniences. "We're amazed at how within just 2-3 blocks of the development, you have fantastic amenities," he says, noting that two green spaces, Jones Park and Mary Benson Park, are within walking distance.
The property itself was designed by architect Scott Mahaffey and will rise six stories, feature a 20-space garage, sport a lobby with a virtual doorman, and include a package room for deliveries. When completed, the project will have five one-bedrooms, 30 two-bedrooms of varying sizes and ten large three-bedroom units. Two select condos will have 250-square foot private decks.
One of the stars of the building will be up on the roof, which required amending initial planning approvals to supersize. The property's 2,500-square foot green roof and garden will help to reduce water runoff in the neighborhood and provide some additional heat absorption. The rest of the roof will consist of a 3,000-square foot hardscape that will feature NYC skyline views to the east. There will also be an on-site fitness center and a children's playroom, a nod to the increase in families taking up residence in the city.
"With such diverse types of people who want to make The Village their home, we wanted to offer residences that would accommodate singles, couples, and children," says Weingarten. The company loves the exciting mix of people in the area, from families that have been here for generations to creative entrepreneurs that have opened restaurants like Cellar 355, Madame Claude and Third and Vine.
In an area that just saw the restoration of White Eagle Hall and a theater group taking up residence at the Monaco Lock building, 380 Newark could also add a new restaurant to the streetscape, as it will feature a 3,700-square foot retail space on the ground floor that can be subdivided. Weingarten Group is creating interior renderings now and will be working with Weichert Realtor agents Dan Pelosi and Irene Barnaby to open their sales gallery in April or May, with an eye on completing the project in early 2018.