Plans to bring a high-rise tower to a group of properties just east of the Five Corners in Jersey City could be approved as soon as next week.
The Jersey City Planning Board is expected to hear a proposal by Delancey Development, LLC on Tuesday, August 10, that calls for the construction of a 27-story mixed-use project at 417, 423, and 425-427 Hoboken Avenue.
If approved and constructed, the building would include 584 residential units, 1,925 square feet of retail space, 44,975 square feet of office space, and a parking garage, according to a public notice.
The three tracts are located by the new Central Avenue extension and include the Swaminarayan Mandir Hindu temple and garages.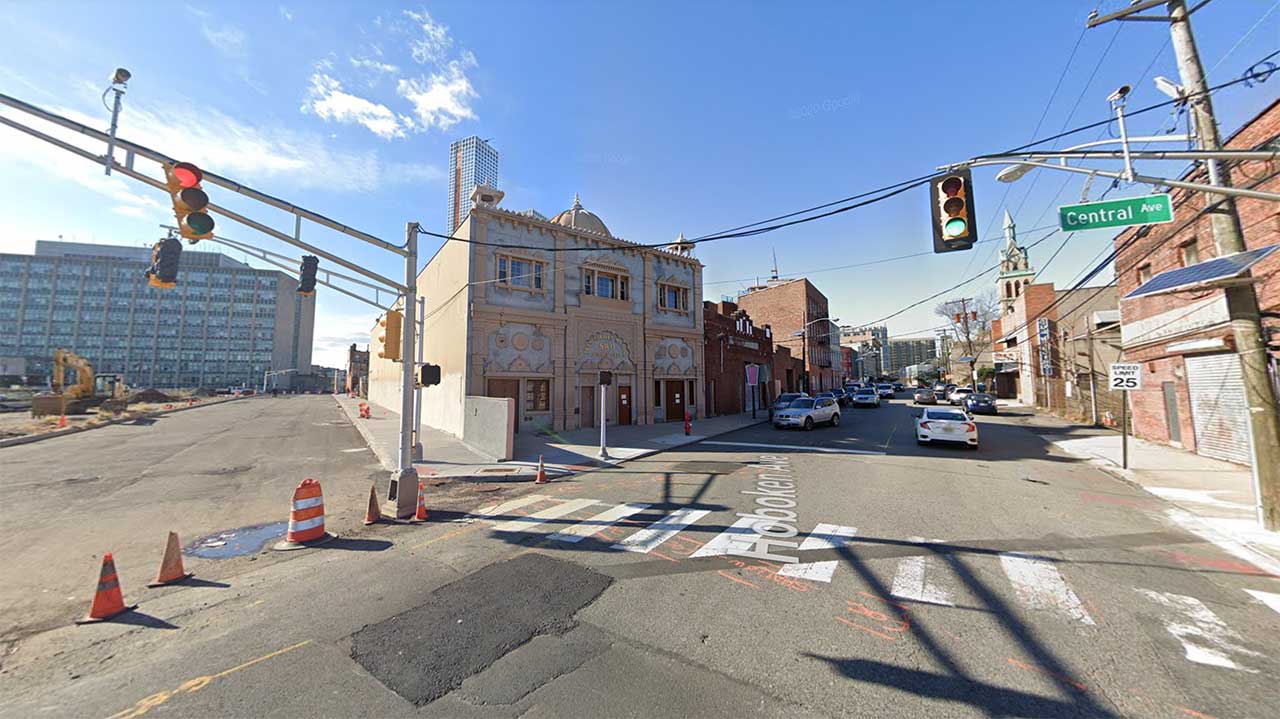 Site plans from Minno Wasko that were recently released by Jersey City's municipal government associate Delancey Development, LLC with an address in Center City Philadelphia.
The plans also show that the development would contain 45 vehicle parking spaces, 298 bicycle parking spaces, a fourth-floor pool, a fitness center, a club room, a game room, and a rooftop sky lounge with a deck, private event space, and dog area.
The meeting on August 10 is scheduled to begin over Zoom at 5:30 p.m.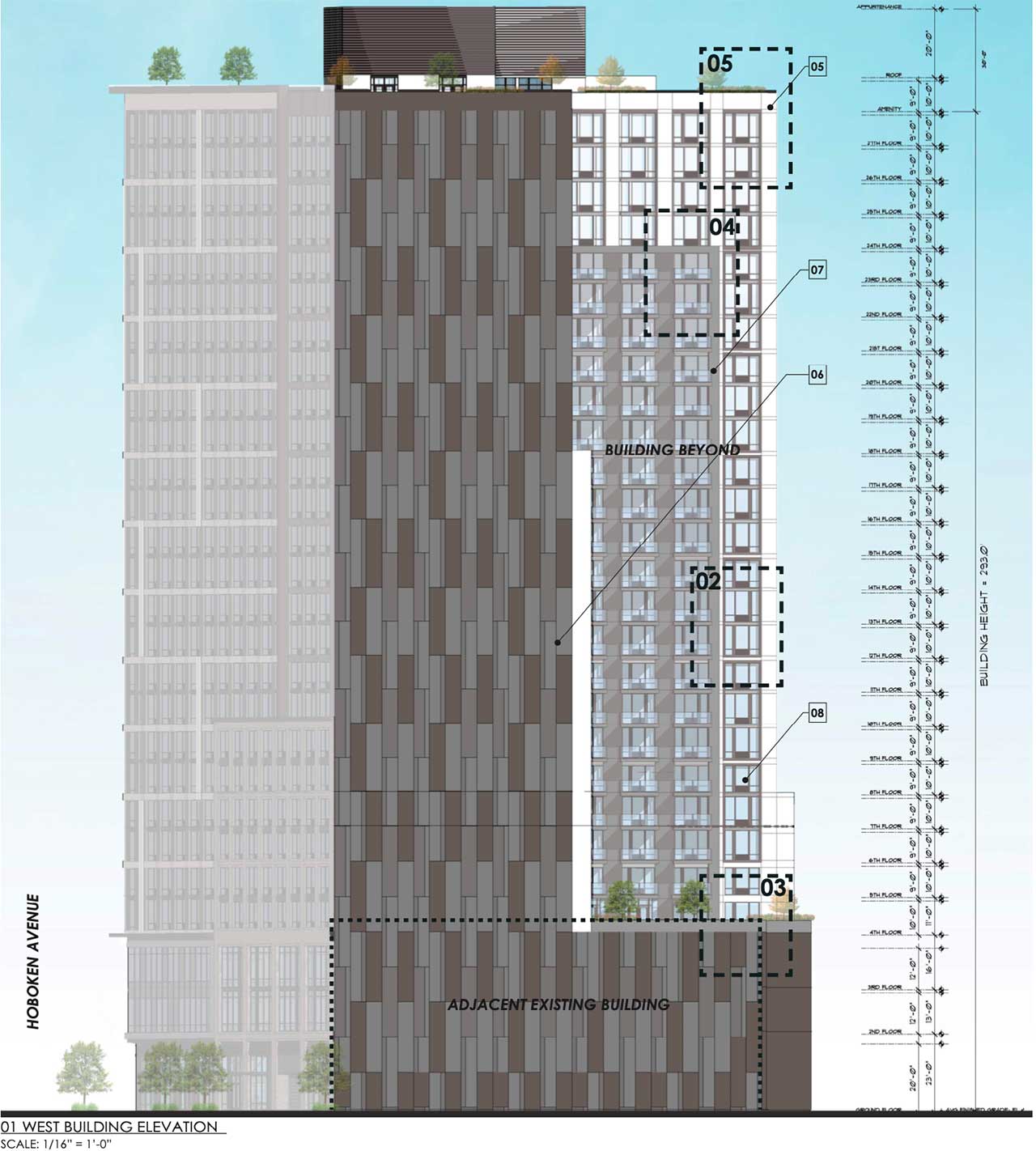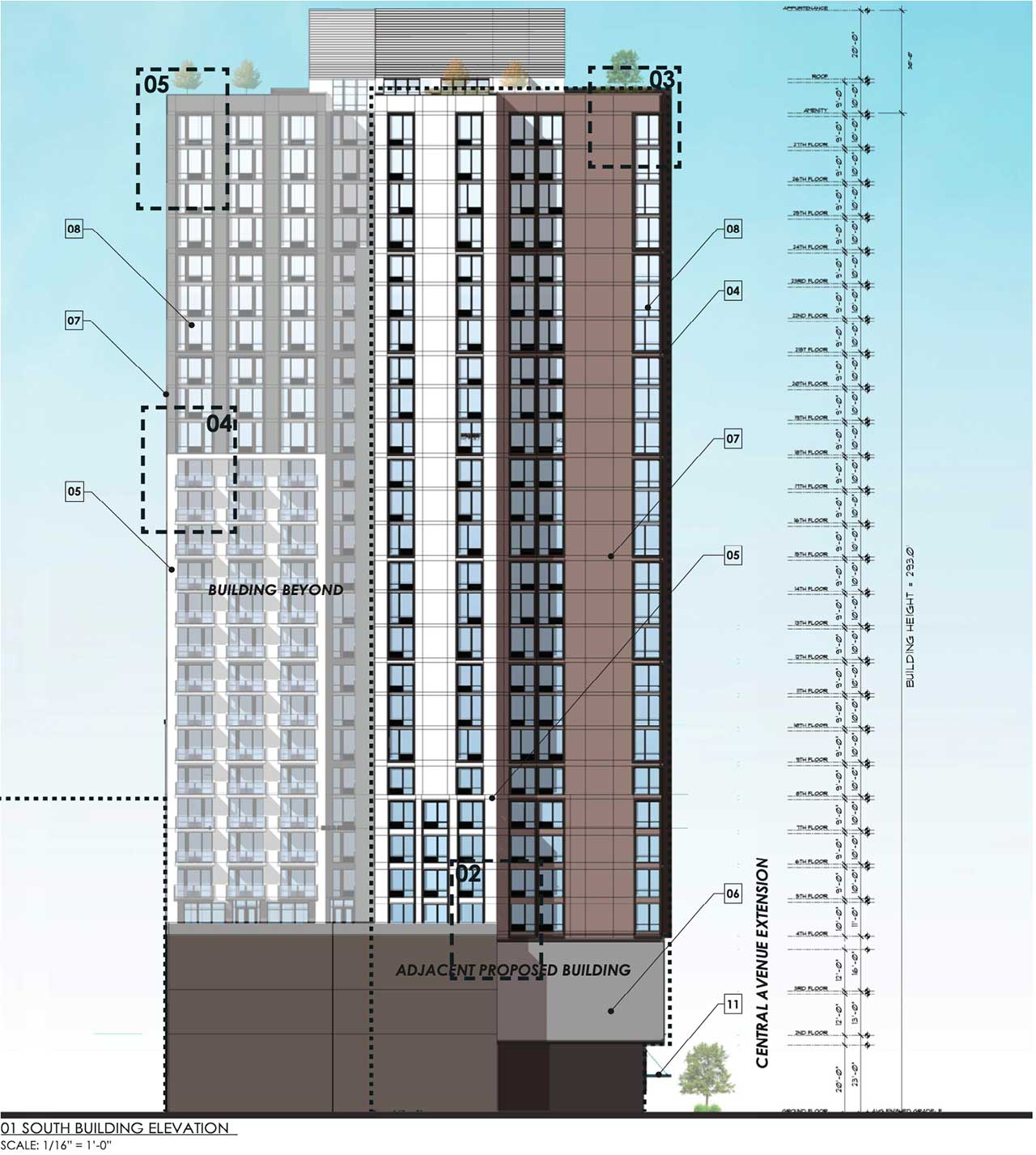 This is not the first high-rise development that has been proposed for this section of Hoboken Avenue. Plans were approved nearly a year and a half ago for Bergen Arch Plaza, a complex across the street from these three parcels that would include two towers with a total of 524 apartments.
Note to readers: The dates that applications are scheduled to be heard by the Jersey City Planning Board and other commissions are subject to change.