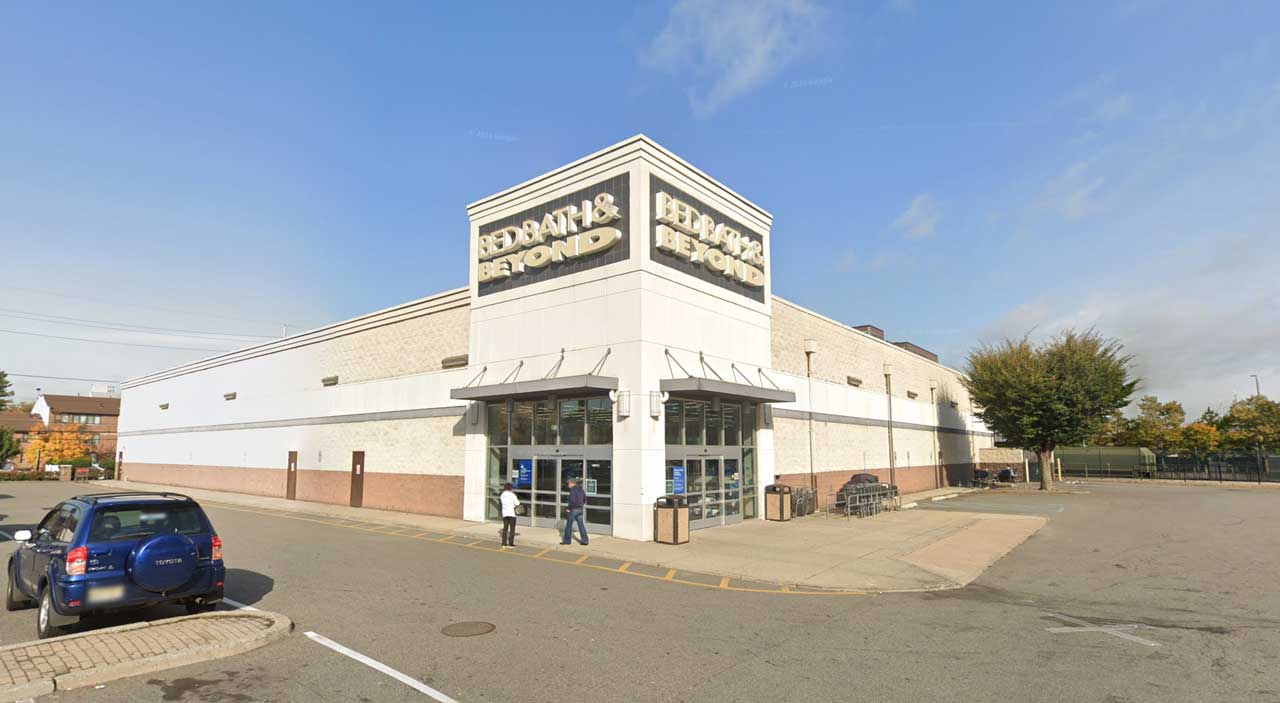 A retail mainstay that has struggled in recent years will be shutting down another Garden State outpost later this year as plans for several towers at the property hang in the balance.
Bed, Bath & Beyond recently announced the imminent closure of their store at 400 Marin Boulevard. The move will make the location the third New Jersey store that the company has shuttered since last September, as stores in Howell and Rockaway ended their runs late last year.
The Jersey City location will be offering 20% off on all purchases during the store's final days. Bed, Bath & Beyond's woes first came to light last summer when they announced their plans to close over 200 stores during the next two years. 63 of the company's outposts were kaput by the end of 2020.
The Bed, Bath & Beyond property is part of Metro Plaza, a collection of big-box retail structures and parking lots just off Washington Boulevard. Plans for a more modern revitalization dubbed Hudson Exchange West first emerged back in 2015 and six years later, two interconnected towers just off the Hudson Bergen Light Rail tracks dubbed VYV occupy part of the property.
The approvals for the revamp were first obtained by Forest City Ratner but have since been taken over by Brookfield Properties. The current scheme envisions a park surrounded by seven different mixed-use buildings, one of which would be located where the Bed, Bath & Beyond structure currently sits.
The VYV buildings have thus far been designed by Perkins Eastman, but additional plans for the property have yet to emerge. Besides the surface parking, Metro Plaza is still home to a ShopRite outpost and a BJ's location.
All the stores in the complex are slated to be torn down at some point if the revitalization advances. A Pep Boys was demolished years ago to make way for the current VYV buildings, but there has not yet been an official word on whether the Bed, Bath & Beyond property is the next parcel in the redevelopment pipeline.