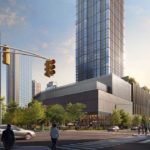 The next portion of redevelopment at Downtown's Metro Plaza includes a 60-story tower with 118,000-square feet of retail space, a portion of which will house a modern ShopRite supermarket.
Bed, Bath & Beyond is shutting down their Jersey City outpost in Metro Plaza.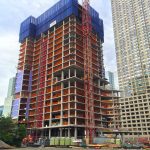 A Maryland man with a litigious history and an oft-stated desire to run a train line has filed a lawsuit seeking to derail Metro Plaza's redevelopment, claiming that old Conrail tracks that formerly occupied the property were never legally and properly abandoned.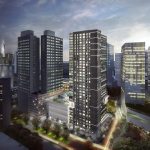 Yesterday, Mayor Fulop and Forest City held a "Foundations of Progress" ceremony to kick off construction on the first 80/20 affordable housing project in...
Finally, a more urban friendly project is coming to the Metro Plaza that is currently home to Shoprite, BJ's and Pepboys. As Terrence McDonald...