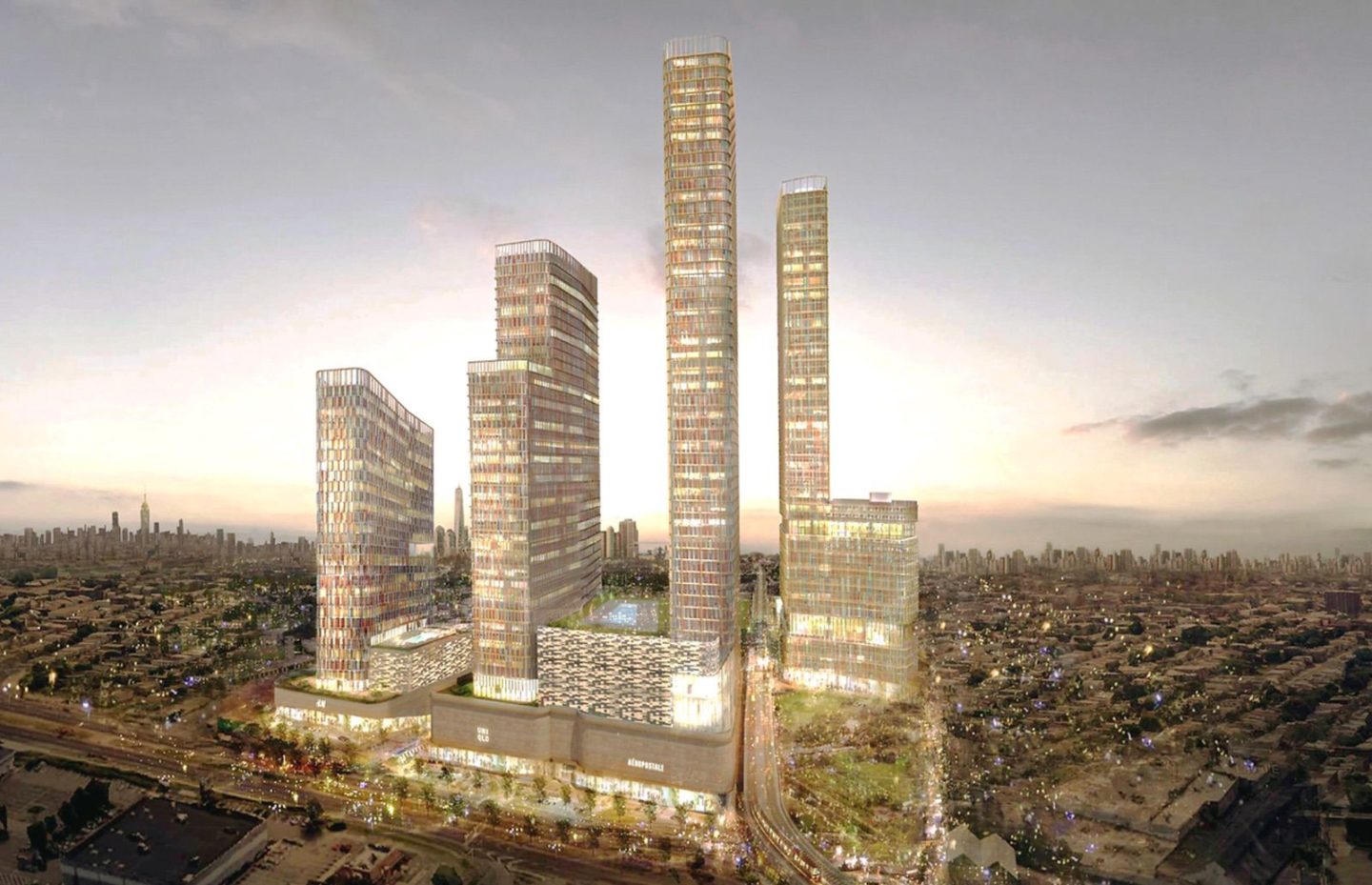 A project that would radically transform Jersey City's West Side by adding high-rise residences, retail, amenities, and greenery to mostly vacant parcels along the Hackensack River could soon take a big step forward.
Ideas have been in the works to revitalize about 8.29 acres of land along Route 440 for several years. Jersey Digs has been following plans for the parcels, which span Water Street, Mallory Avenue, and Culver Avenue.
Brooklyn-based Bushburg Properties currently owns the land, portions of which will be home to an extension of the Hudson Bergen Light Rail system. That endeavor, currently under construction, will see 3,700 new feet of elevated trackage and a new rail station at the city's Bayfront project, a reality that is worked into Bushburg's sky-high redevelopment.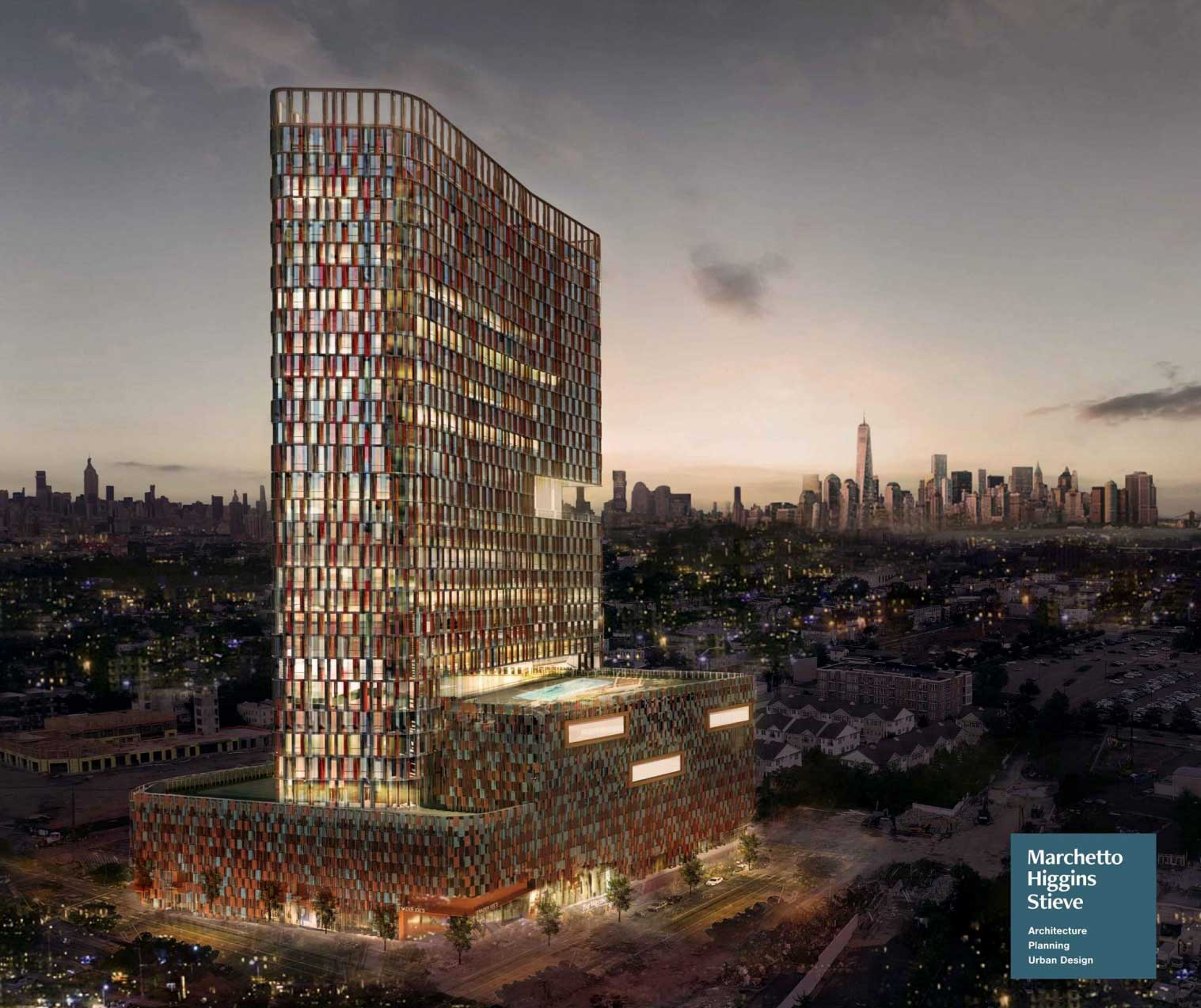 Jersey Digs had the exclusive reveal of the project back in February, which has since been rebranded as Westview per a recently launched website. The entire buildout includes 3,079 residential units split between four buildings, which have all been designed by Hoboken-based Marchetto Higgins Stieve.
The submitted plan looks to subdivide the parcels and realign several rights-of-way regarding the Light Rail extension. The first phase, set to rise at 80 Water Street on the northernmost end of the property, consists of a 30-story tower that includes 473 residential units and 344 garage parking spaces.
256 spaces for bicycles are included in the first portion, as is 11,600-square feet of ground-floor retail space plus a 4,600-square foot linear park. The initial phase is set to feature a pool on the rooftop of the parking garage component and utilize aluminum panels on the exterior for an industrial look.
The second phase of Westview would be the largest, consisting of two connected towers rising 55 floors and 39 stories. A total of 1,567 units, 1,118 parking spaces, and 910 bike spaces would be included in this phase plus a whopping 109,310 square feet of leasable retail space.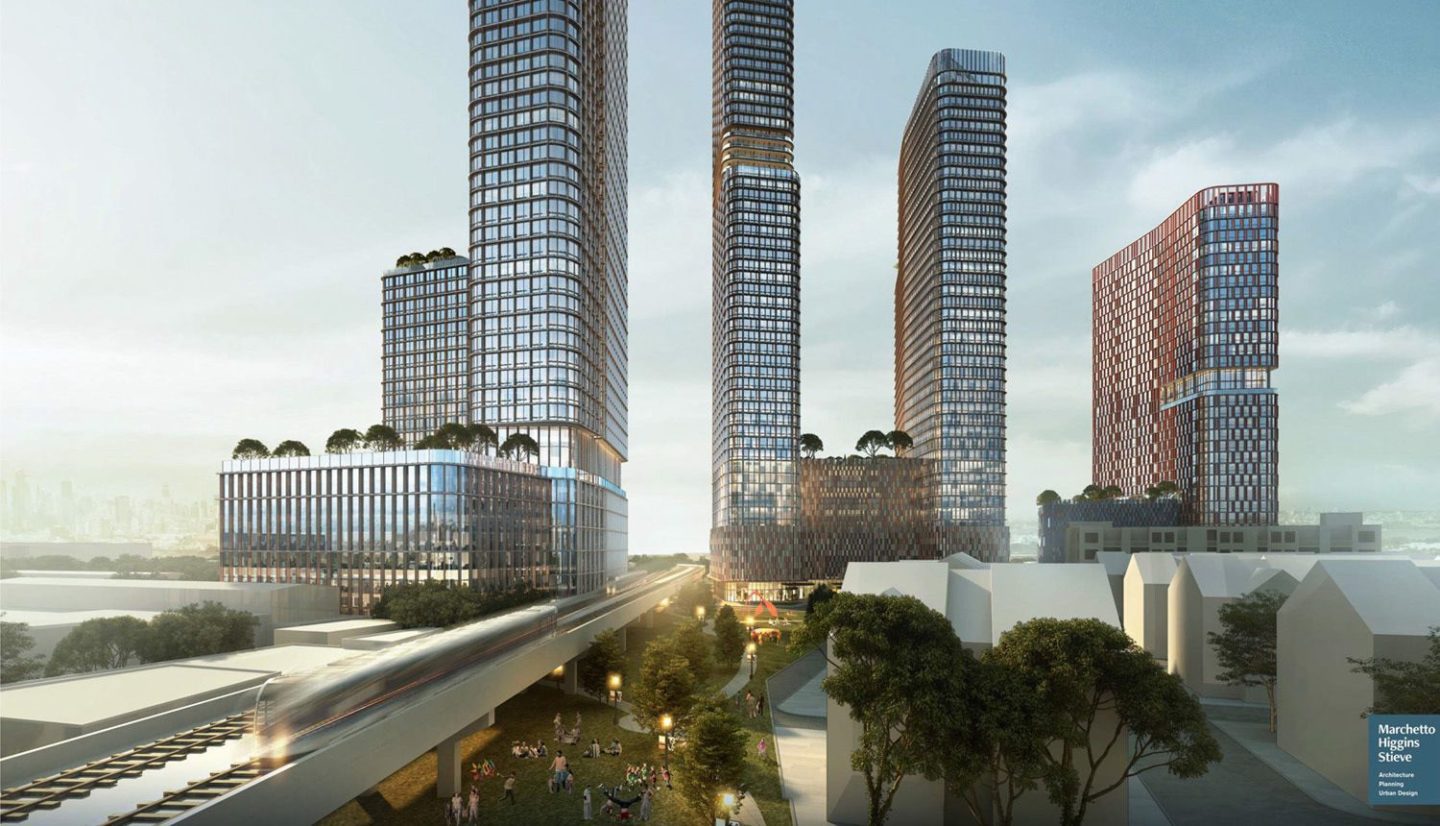 Phase two would also see the construction of a 20,836-square-foot park underneath the future light rail trackage plus another 16,875 square feet of open space that would surround the elevated expansion.
The third phase is slated to feature a final 56-story tower containing another 1,039 residential units, 529 parking spaces, 529 bicycle spaces, and 7,000 square feet of retail. The last portion of the work would add 30,672 square feet of park area underneath the light rail tracks, completing a 119,769-square-foot public linear park that spans the complex.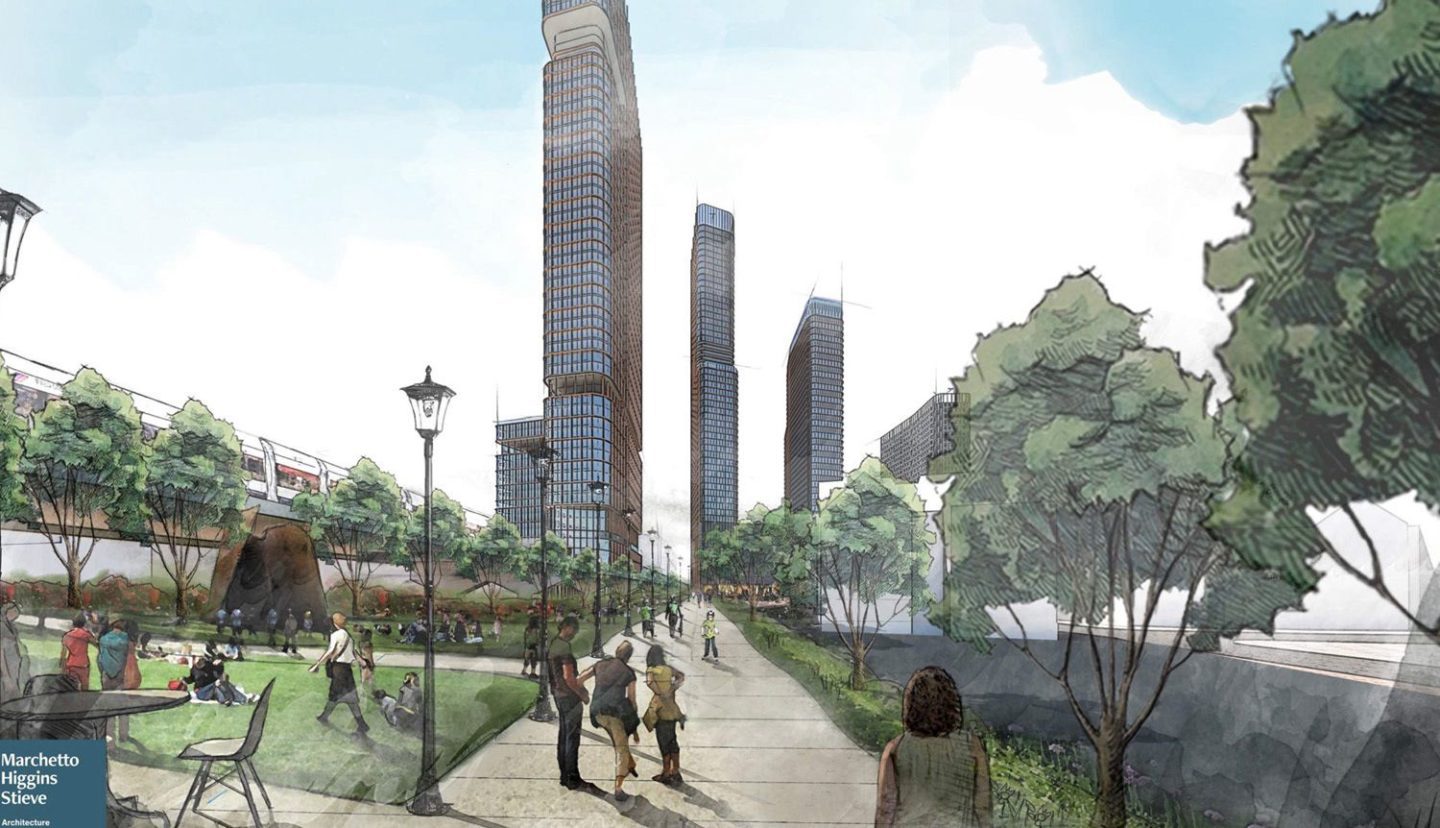 About 50% of the land in the entirety of the Westview project will be devoted to the future light rail trackage and open space. As a result, Bushburg's vision can be built as-of-right under current zoning, as no deviations are required from the area's Culver Redevelopment Plan thanks to open space bonus provisions.
Bushburg describes the project as a "highly amenitized community with 360-degree views of the West Side and Newark Bay." The four-tower project is envisioned to include "community-serving amenities including grocery, co-working spaces, and health and fitness outlets."
Bushburg is slated to appear before Jersey City's planning board during their November 29 meeting to present their application. The company is seeking final approval for the first tower and preliminary approval for the project's future phases.
The planning board's upcoming session begins at 5:30 p.m. and is being held virtually on Zoom. Those interested can join the meeting at this link or by using the webinar ID 812 2673 7944.