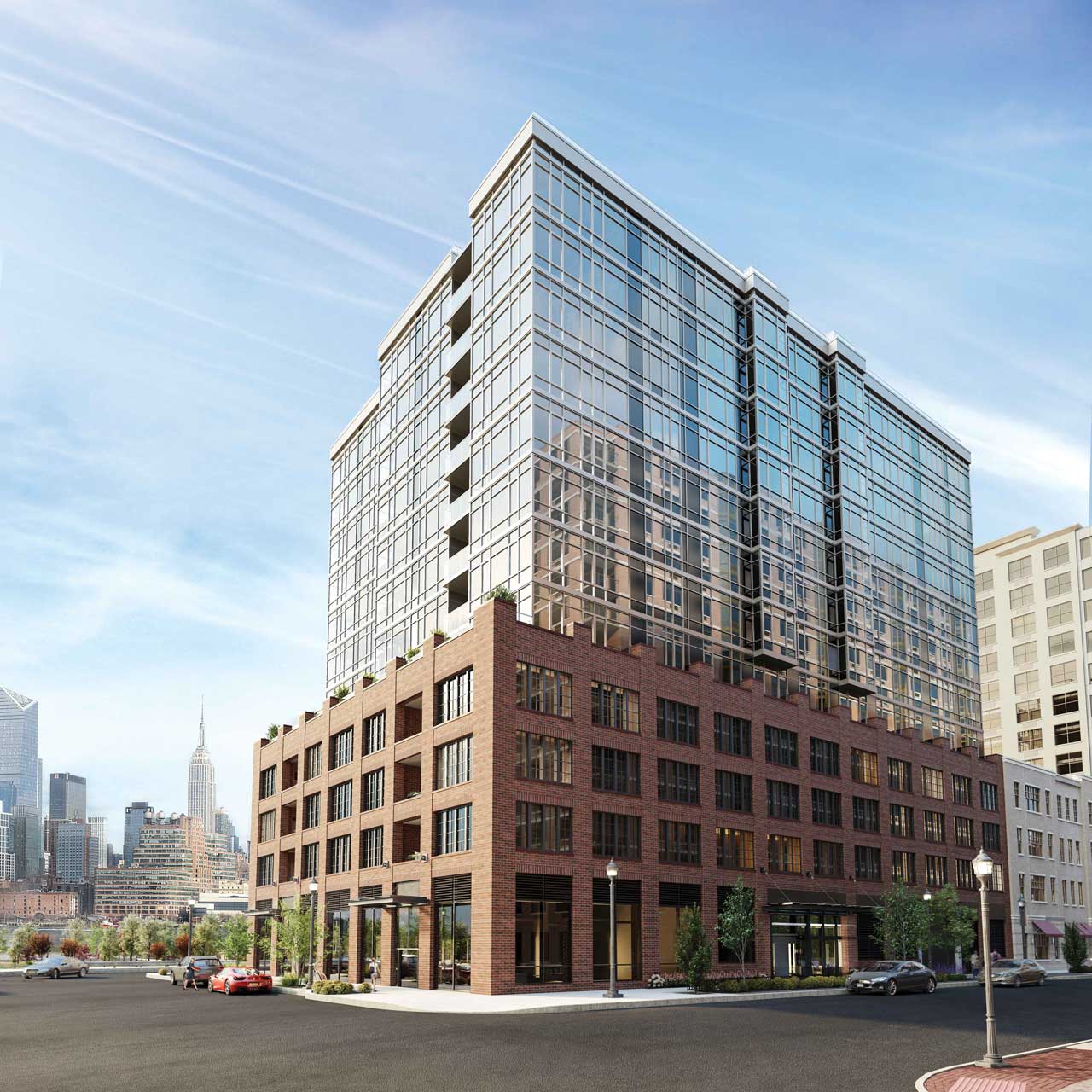 1425 Hudson Street at Hudson Tea offers refined residences and waterfront living in a building steeped in history. Located along the Hudson River in Uptown Hoboken, the classic red brick facade of the lower four floors recalls the condominium's first incarnation as the U.S. headquarters of Lipton Tea, and the towering glass and steel addition heralds the thoroughly modern luxury lifestyle that now awaits.
1425 Hudson Street at Hudson Tea was created by Toll Brothers City Living as a unique resident experience inside and out with an equally unique neighborhood at its doorstep. From morning to night, every day of the week or weekend, Uptown Hoboken complements the vibrant convenience of elegant city living.
Errands are made easy anytime with all the essentials located nearby: CVS and Rite Aid, a post office and The UPS Store, and multiple banks including Wells Fargo, Chase, and TD Bank. Food shopping options abound with Trader Joe's, Kings Food Markets, and the Hoboken ShopRite, as well as the new 365 Whole Foods Market concept coming soon to nearby Weehawken. And beer, wine, and spirits are also available nearby at Cork Wine and Spirits and Sparrow Wine, among others.
Morning routines are energized with a fresh pastry from the French bakery Choc-O-Pain or a coffee creation from Brooklyn-roasted City of Saints Coffee. Alternatively, there is a Juice Press located within Uptown Hoboken's SoulCycle location. New York Sports Club and Club Pilates are also around the corner, but 1425 Hudson Street provides residents with the most convenient exercise option with its in-building fitness center. And if shopping for your new home is more your cardio, a new West Elm outpost is just blocks away.
The logistics of childcare and commuting are simplified with both Hoboken Montessori and Kidville located right in the neighborhood while 1425 Hudson Street is just a four-minute walk from the New York Waterway Ferry at 14th Street with service to Midtown Manhattan. Uptown Hoboken is also conveniently right in between the Holland and Lincoln Tunnels for a quick commute by car plus plenty of gas stations and onsite parking at the building take the hassle out of having a vehicle. And the Hoboken PATH station is accessible via private shuttle directly from the building. Kiddos can stay entertained at home, too, in the children's playroom at 1425 Hudson Street.
Evenings and weekends in Uptown Hoboken are certain to be filled with good food and good times. Urban Coalhouse serves up pizza and wings plus cocktails and beer with plenty of TVs — perfect for any game night. City Bistro offers American fare across three floors and a roof deck. Burgers and beer are beloved at Hudson Tavern while Hoboken's first wine bar, the upscale Bin 14, is right around the corner. Pier 13 is a must in the summertime, and for a year-round more traditional take on the beer garden, head to the Pilsener Haus and Biergarten on 15th Street.
Beyond the lively restaurant and bar scene, Uptown Hoboken offers leisurely activities for everyone: see a movie at nearby Bow Tie Hoboken Cinemas, learn about the Mile Square City at the Hoboken Historical Museum, relax and unplug at Hand and Stone Massage, or just enjoy the outdoors at one of the many green spaces and along the Hudson River waterfront with stunning views of New York City.
1425 Hudson Street at Hudson Tea brings 99 exquisitely appointed residences to this dynamic corner of Hoboken. Choose from 12 different open floor plans, ranging from spacious studio apartments to four-bedroom homes.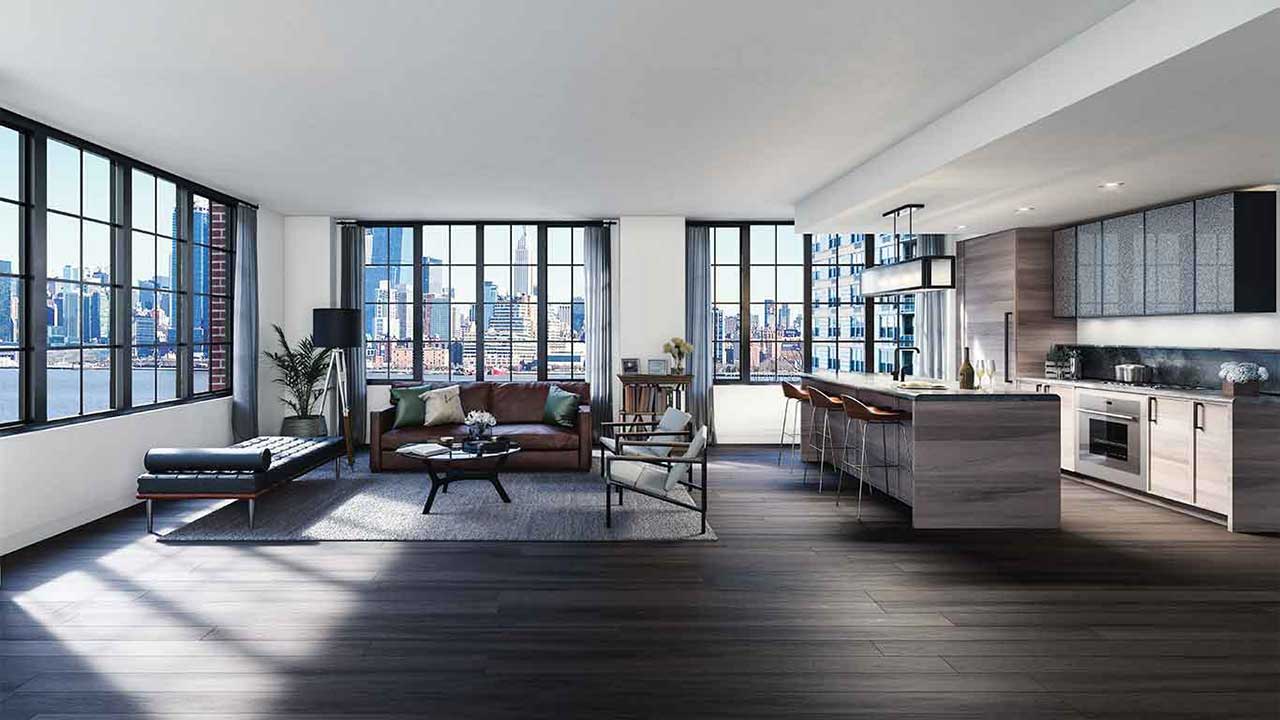 Residences feature hardwood floors throughout and large windows for wonderful light and air. The chef's kitchen is complete with Thermador appliances and spa-like baths soothe with a sophisticated aesthetic. Select residences offer a balcony or a terrace while private rooftop terraces with a built-in kitchen are available for purchase. And all residents can enjoy the luxe rooftop with BBQ grills, a fireplace, and a swimming pool.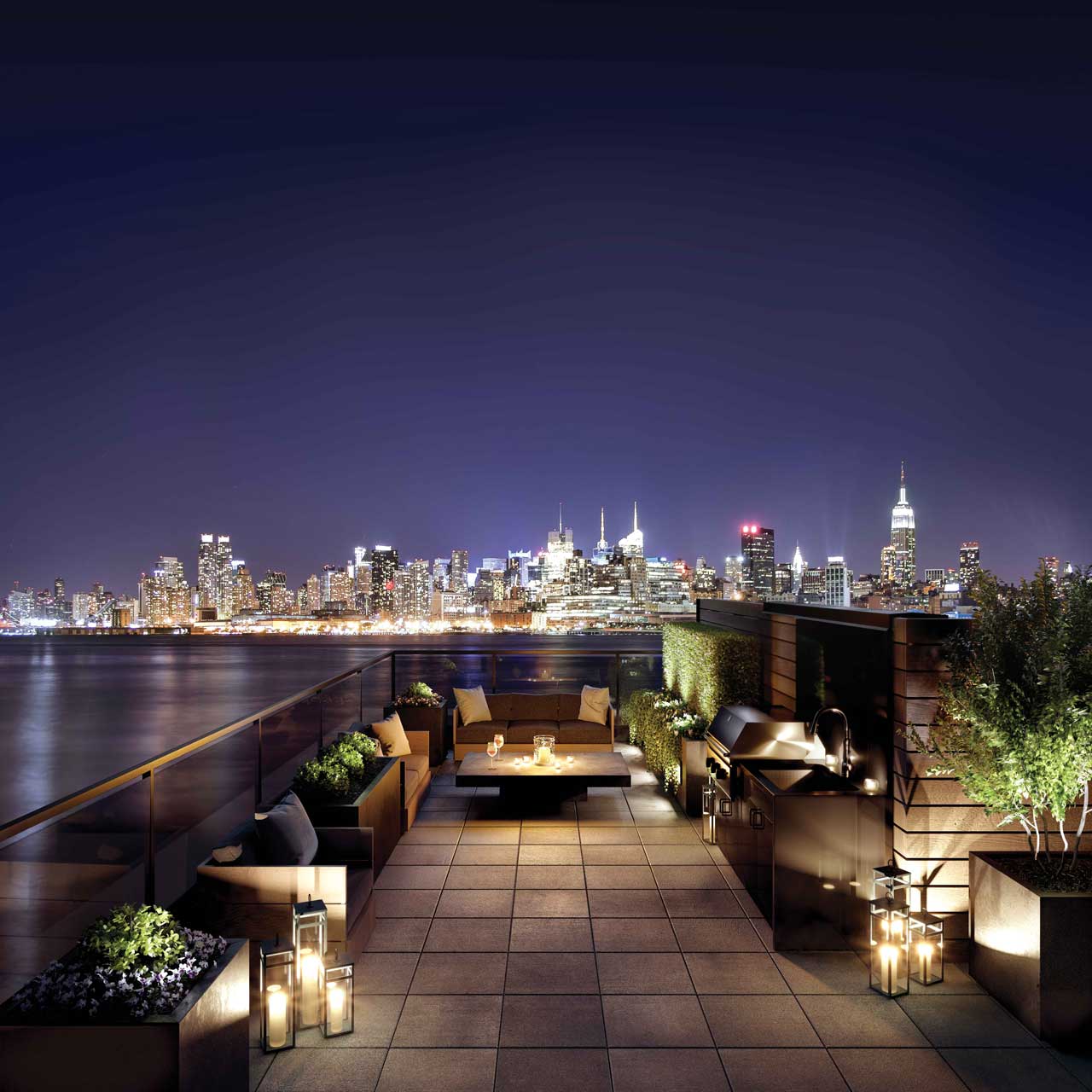 1425 Hudson Street at Hudson Tea is now selling from $600,000. For more information, visit 1425Hudson.com, stop by the sales gallery at 1450 Washington Street, or call 201-795-1960.
—