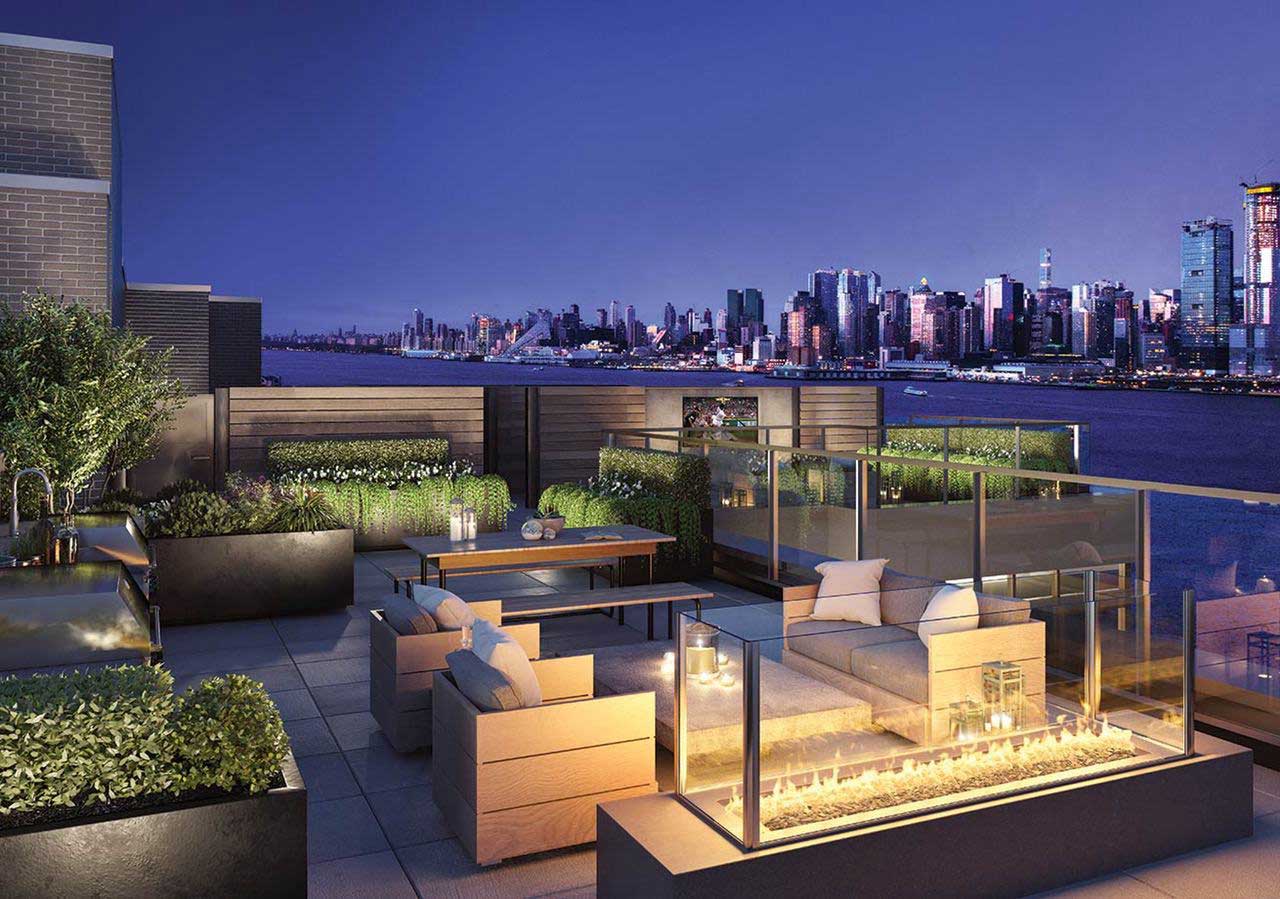 Lately, it's probably been more difficult to stay on task with spring in full swing, anxiously wanting to get outside and enjoy the beautiful but brief season. For a quick breath of fresh air, any outdoor space will do, but as summer comes into full view, long hot days and nights demand a superior setting, one that complements a year-round luxury lifestyle. Just in time for the sunniest months of the year, 1425 Hudson Street at Hudson Tea offers residents the perfect respite with its sensational rooftop.
Outdoor space is a sought-after amenity and 1425 Hudson Street offers it in spades. Seamless, effortless, even glamorous, the rooftop deck offers a world-class-resort caliber scene for a kind of permanent vacation lifestyle.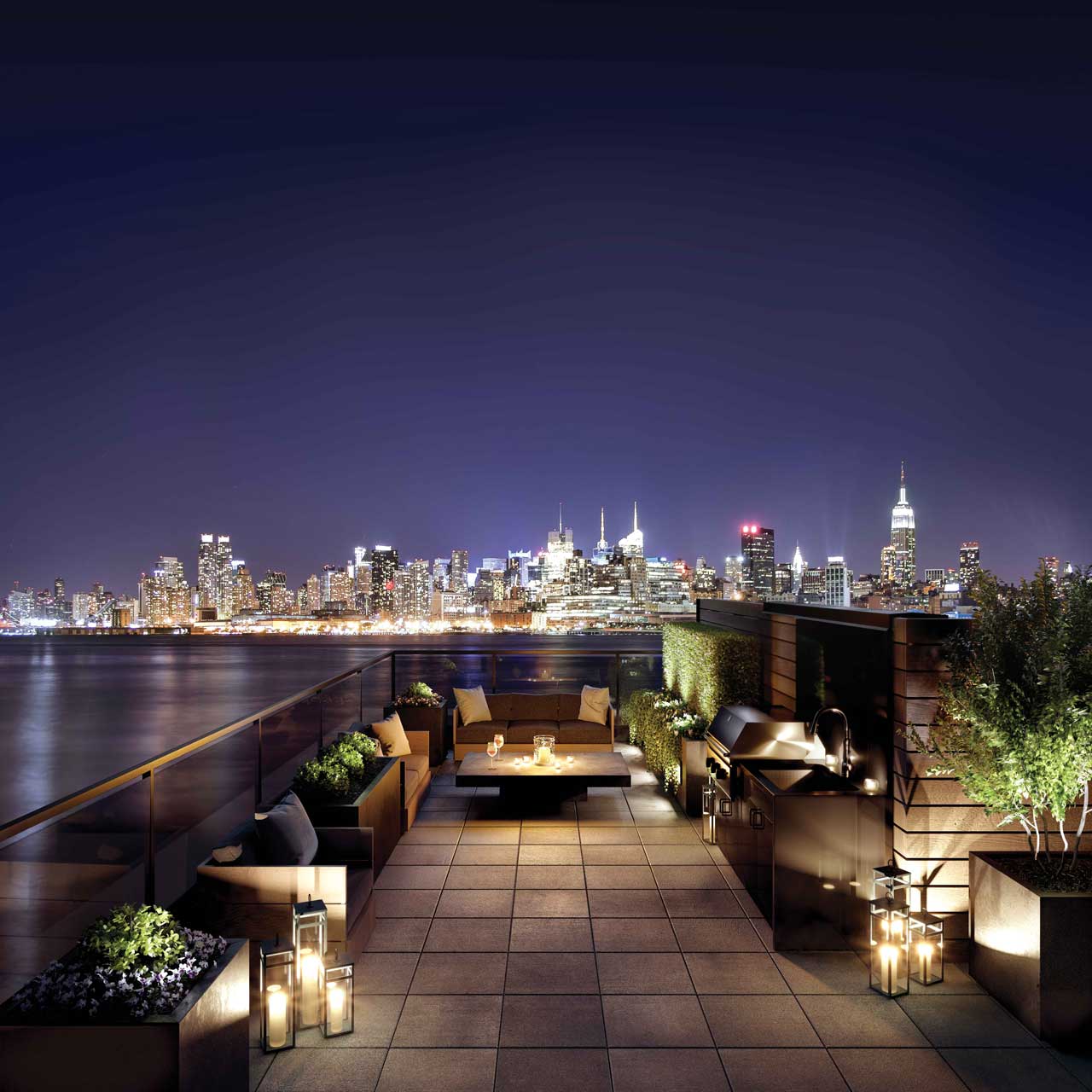 A pristine swimming pool is surrounded by Hollywood hotel-esque loungers, giving summer staycation a whole new meaning. Barbecues signal boisterous daytime fun in the sun with hamburgers in hand while watching the oversized flat screen TV, or an elegant evening with dinner poolside. And enjoy the perennial romance of a rooftop fireplace.
1425 Hudson is situated in Uptown Hoboken just blocks from the waterfront, providing an unparalleled vista from the rooftop with sweeping views of Manhattan and the Hudson River, setting a dramatic backdrop for summertime days and nights.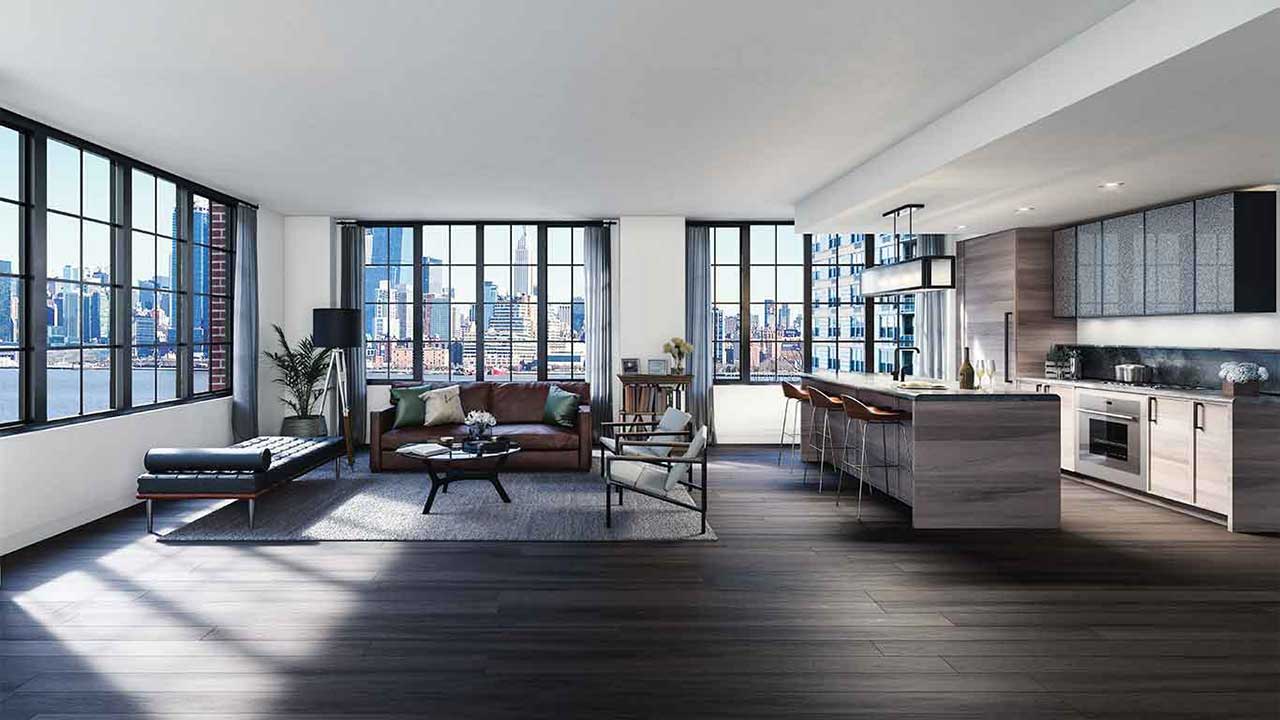 Beyond the luxe rooftop, the building offers residents a state-of-the-art fitness center and an inviting children's playroom, as well as a welcoming attended lobby and automated on-site parking. And 1425 Hudson Street is ideally located for an easy commute into New York City.
Comprised of 99 homes across 12 floors, 1425 Hudson offers spacious layouts, many of which also have a private balcony or terrace, adding another level to the elevated outdoor amenities. Residences are defined by superb finishes, including hardwood floors, oversized windows, and designer kitchens and baths.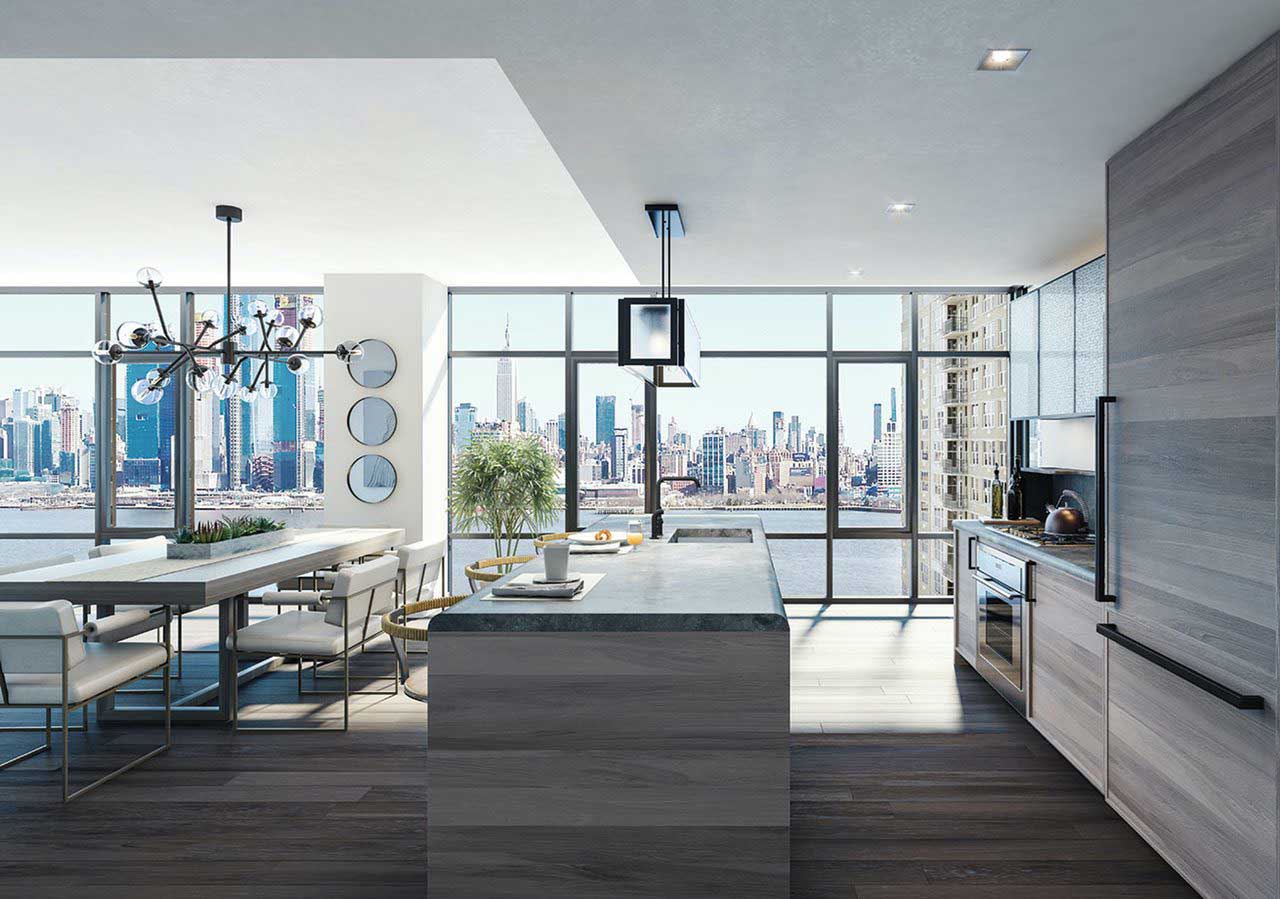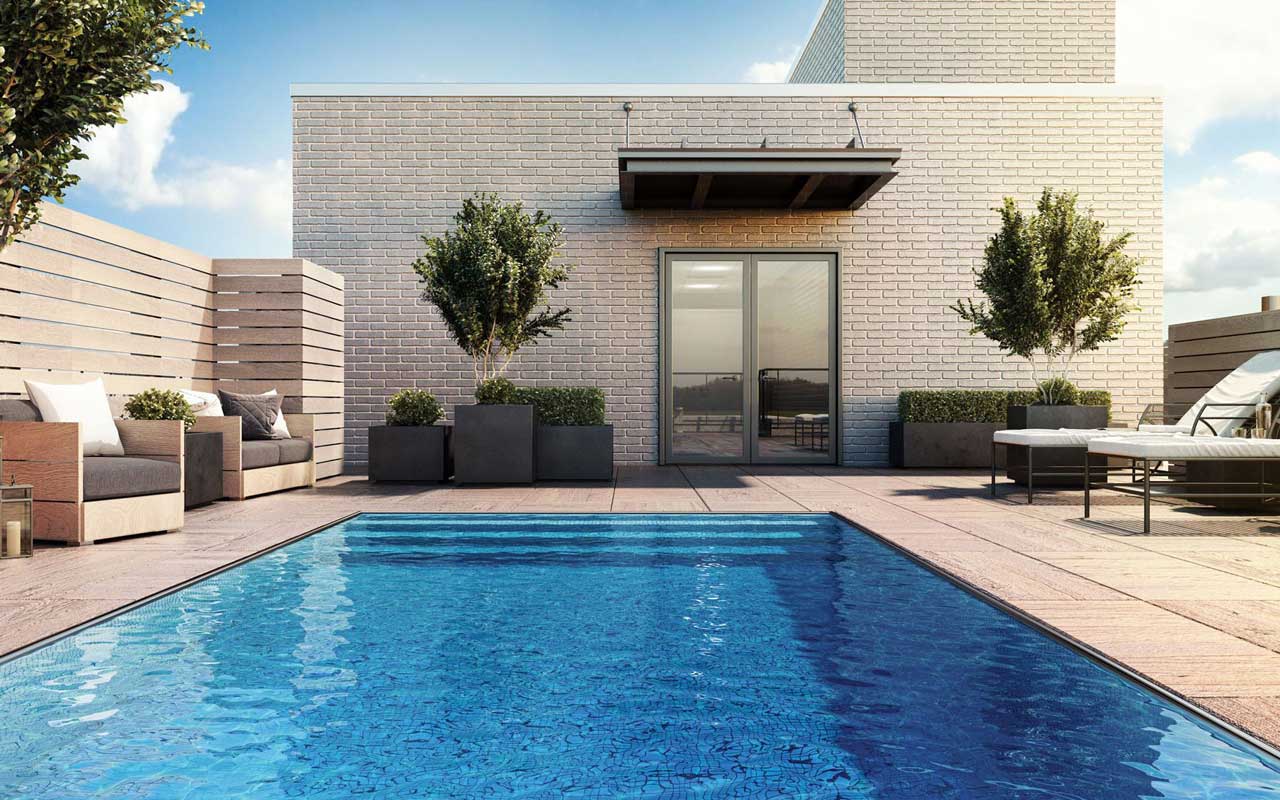 1425 Hudson Street's gorgeous glass tower sits atop a classic red brick base, both recalling the building's original use as the Lipton Tea headquarters and reminding residents of the thoroughly modern and luxurious residential experience housed within now. 1425 Hudson Street at Hudson Tea is a Toll Brothers City Living project; known as America's Luxury Home Builder, 1425 Hudson is no exception to this distinction.
1425 Hudson Street at Hudson Tea is now selling from $600,000. For more information, visit 1425Hudson.com, stop by the sales gallery at 1450 Washington Street, or call 201-795-1960.