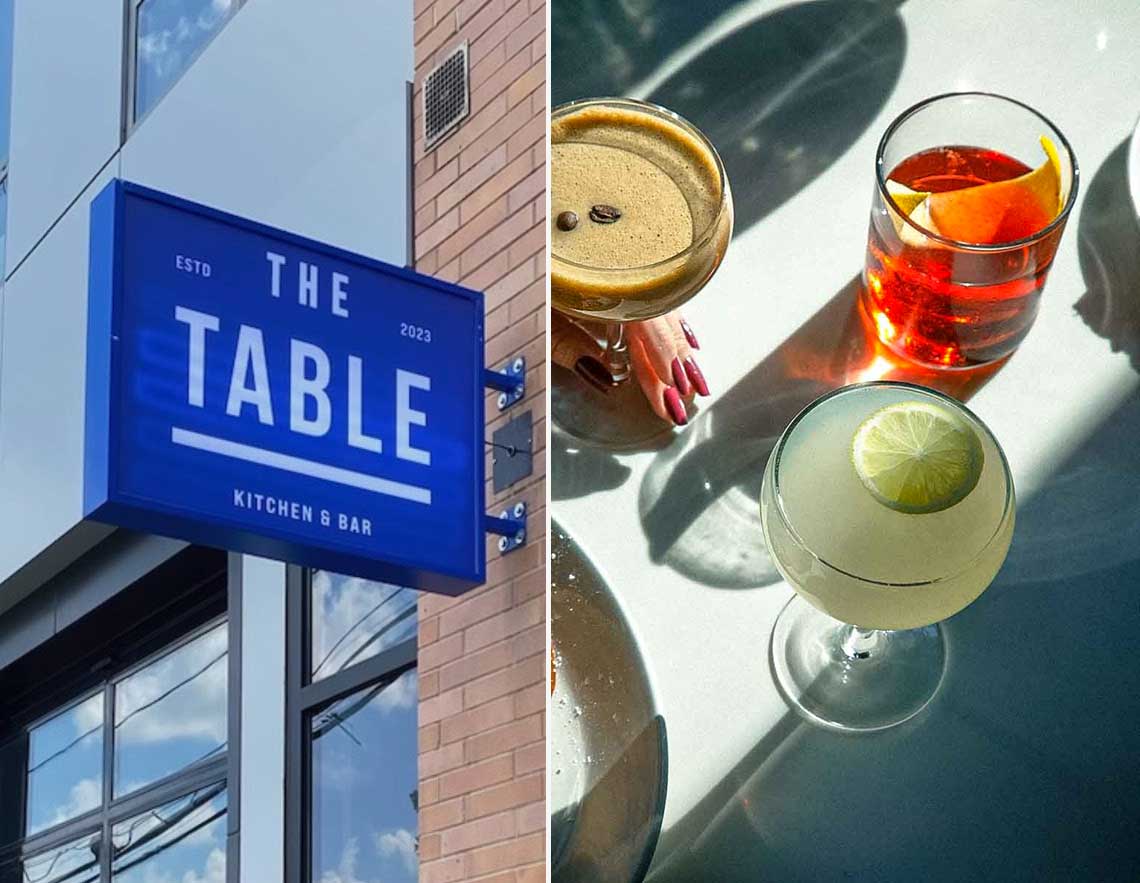 A chef behind one of Downtown Jersey City's food scene staples has taken his talents to the city's West Side with the launch of The Table at 3 Acres.
Daniel Latham opened Latham House in 2016 and enjoyed a successful seven year run before closing earlier this year. The move was made to prepare for The Table at 3 Acres, which has officially opened its doors at 400 Claremont Avenue.
The Table offers both indoor and outdoor dining and sprots expansive glass-clad garage-style doors that cantilever open, providing seating for up to 100 diners. The menu features American classics with a twist, comfort foods galore, and healthy fare with ample vegetarian and gluten-free options.
"Being a part of the Downtown Jersey City dining scene was an incredible experience that I will always cherish," said Chef Latham. "Now, as I embark on this new adventure with 'The Table,' I am excited to bring the essence of that journey and passion to a neighborhood that's on the brink of explosive growth. Serving the new residents of this area while also welcoming back my former downtown patrons is a prospect that truly excites me."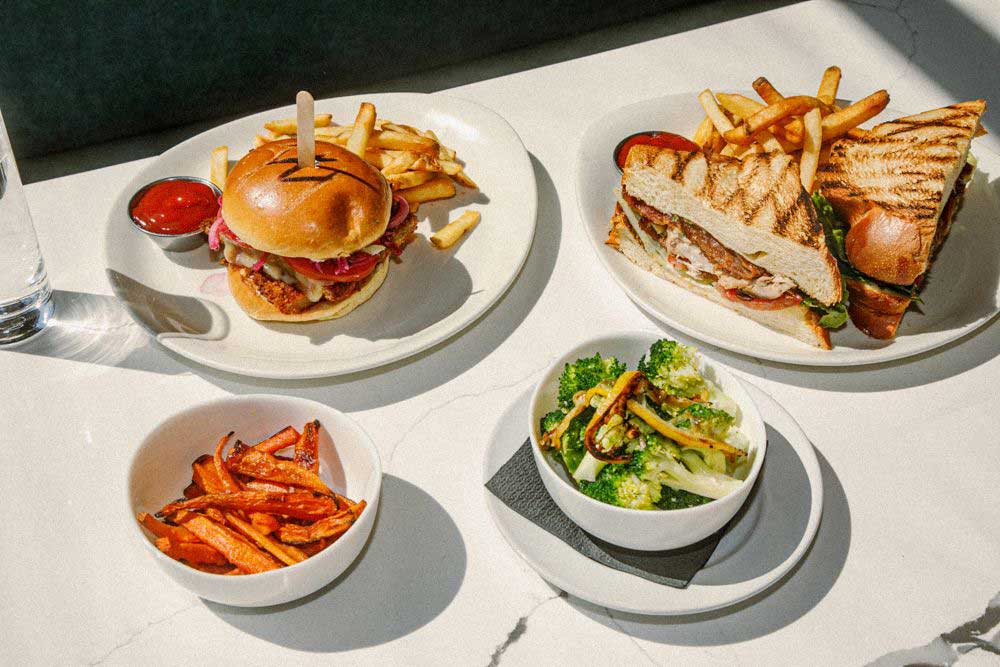 The restaurant's name is inspired by family, community, and nourishment and is personified by a 500-year-old 25-foot gathering table that seats up to 30 people. The Danish-inspired design of the eatery features a mix of reclaimed and contemporary materials like raw concrete and metal to create an historic yet contemporary feel.
Highlights from the menu include crispy calamari, steak frites au poivre or a sesame encrusted organic salmon with wasabi mushroom sauce. Handmade burrata, veggie or chicken dumplings, creamy gnocchi pillows, braised ribs, and a 3 Acres veggie burger alongside handcrafted pizzas that include gluten-free options round out the experience.
Chef Latham's famous brunch service has also made the move to The Table and the libations at the new restaurant up the ante for the neighborhood. The wine list relies heavily on French and Californian vineyards and features Fresh Vine Wines, a health-conscious wine label developed by Nina Dobrev and Julianne Hough.
The bar menu includes classic and craft cocktails like a spicy pineapple margarita, bourbon cream and espresso or the Porn Star Martini, which blends Unkkoded vanilla-Infused vodka, passion fruit, lime, and proseccoas.
"The concept for The Table comes from our mission to create an upscale, yet casual place where friends and family can enjoy classic American comfort food in a laid-back atmosphere," said J.B. Geibel, who operates the restaurant along with Chef Latham. "There's something for everyone here."
The Table sits on the ground floor of the 3 Acres complex and has officially launched their website. The restaurant additionally features a 2,000-square foot private event space for up to 150 people and can be followed on Instagram at the handle @thetable_jc.