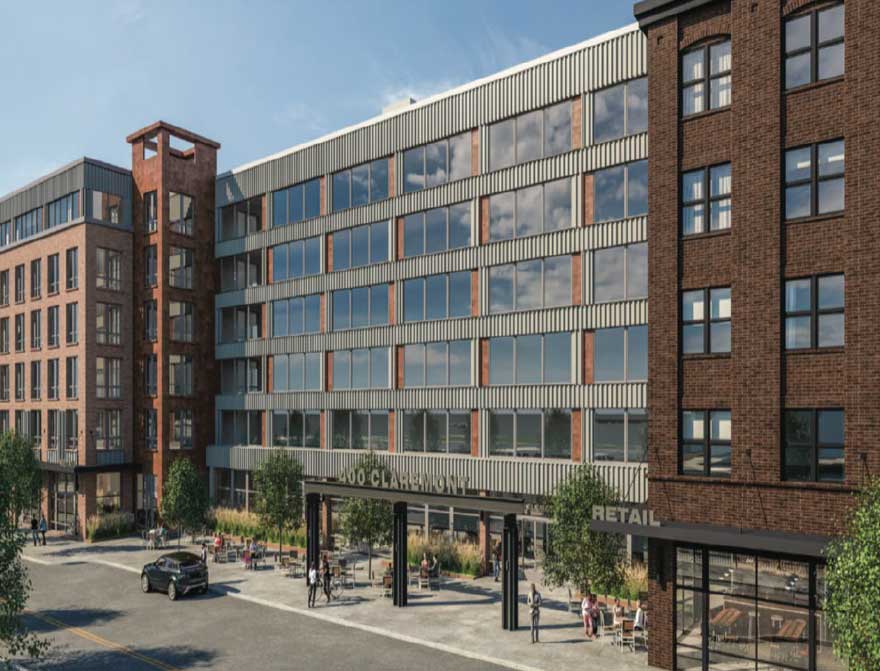 Back in March 2019, we reported on plans to tear down a former industrial site to build a new 631-unit residential development on Claremont Avenue in Jersey City.
Now, Progress Capital has announced an $84 million construction loan along with $36 million of equity to develop the new six-story apartment building known as The Element. The deal was arranged by founding partner Kathy Anderson.
The Element will be located at 400 Claremont Avenue and will consist of 631 units, 277 of which will be micro-units spanning less than 500 square feet.
Progress Capital has cited strong demand for these types of smaller studio apartments amongst millennials who are willing to sacrifice square footage for amenities and a key location. The Element will be located very close to the West Side Avenue Hudson-Bergen Light Rail station and will also offer two private shuttles to the PATH.
The Element will also include over 70,000 square feet of amenities, which will include a fitness center, yoga studio, game room, full-size heated pool, and children's playroom. Tenants will also have access to a rooftop terrace with an outdoor bar, fire pits, grills, and a dog walk.
The development is also set to offer 15,500 square feet of retail space along with 279 covered parking spots.
The Element will be one of the first large developments to be built in a Qualified Opportunity Zone (QOZ) along New Jersey's Gold Coast. As a result, the investors will receive considerable tax benefits.