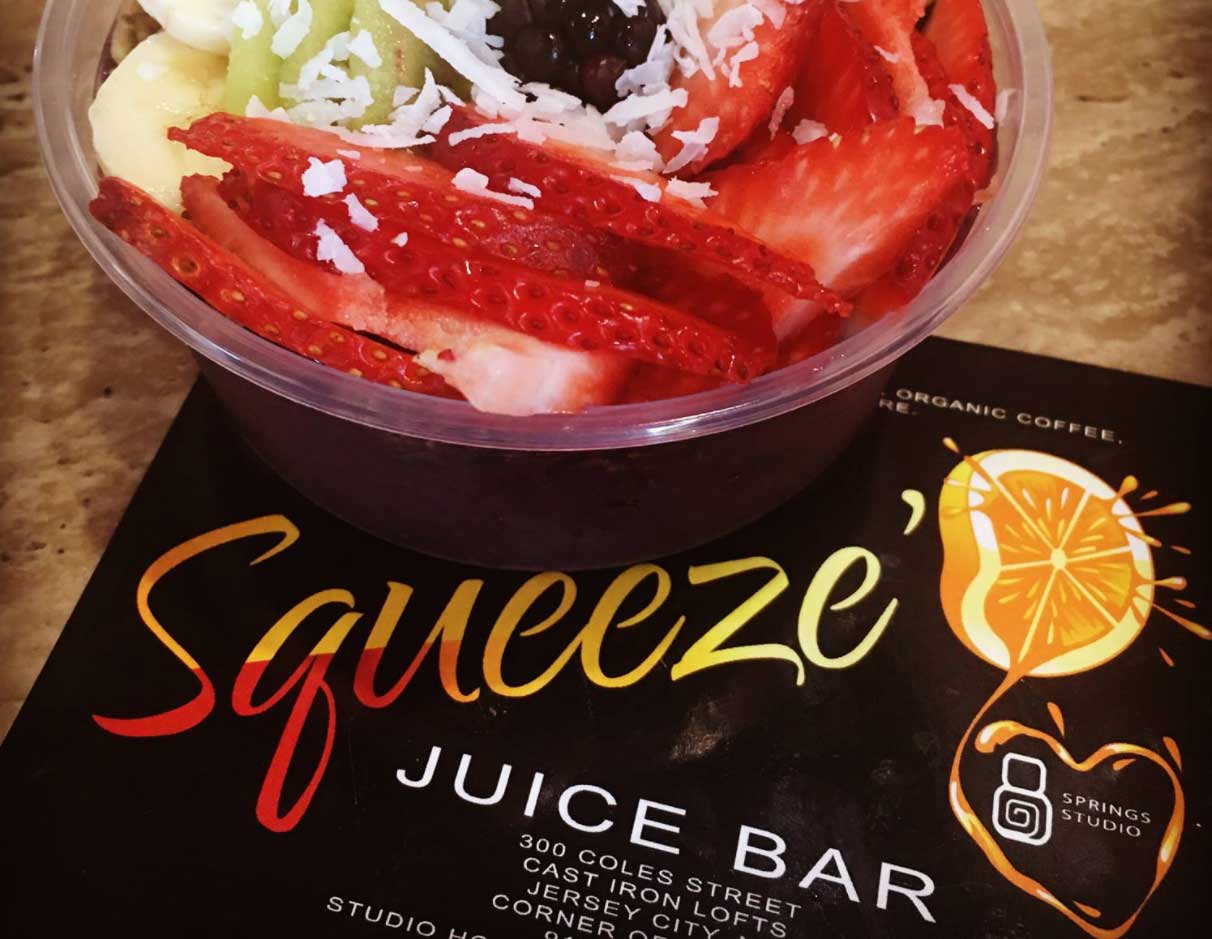 A Squeeze'D location is now open within the new Cast Iron Lofts community adjacent to the 8 Springs Studio at 300 Coles Street, which previously contained a vacant lot. A ribbon cutting celebration with Mayor Steven Fulop was held on April 17th.
The business serves a myriad of juices, smoothies, and acai bowls and is open every day of the week for breakfast and during lunchtime. According to the Squeeze'D website, ingredients are locally sourced and refined sugars are not used in any items.
In recent years, Squeeze'D has also been operating a mobile juice bar that travels around the city, and regularly operates at farmers markets, but this is the first brick and mortar location for the business.