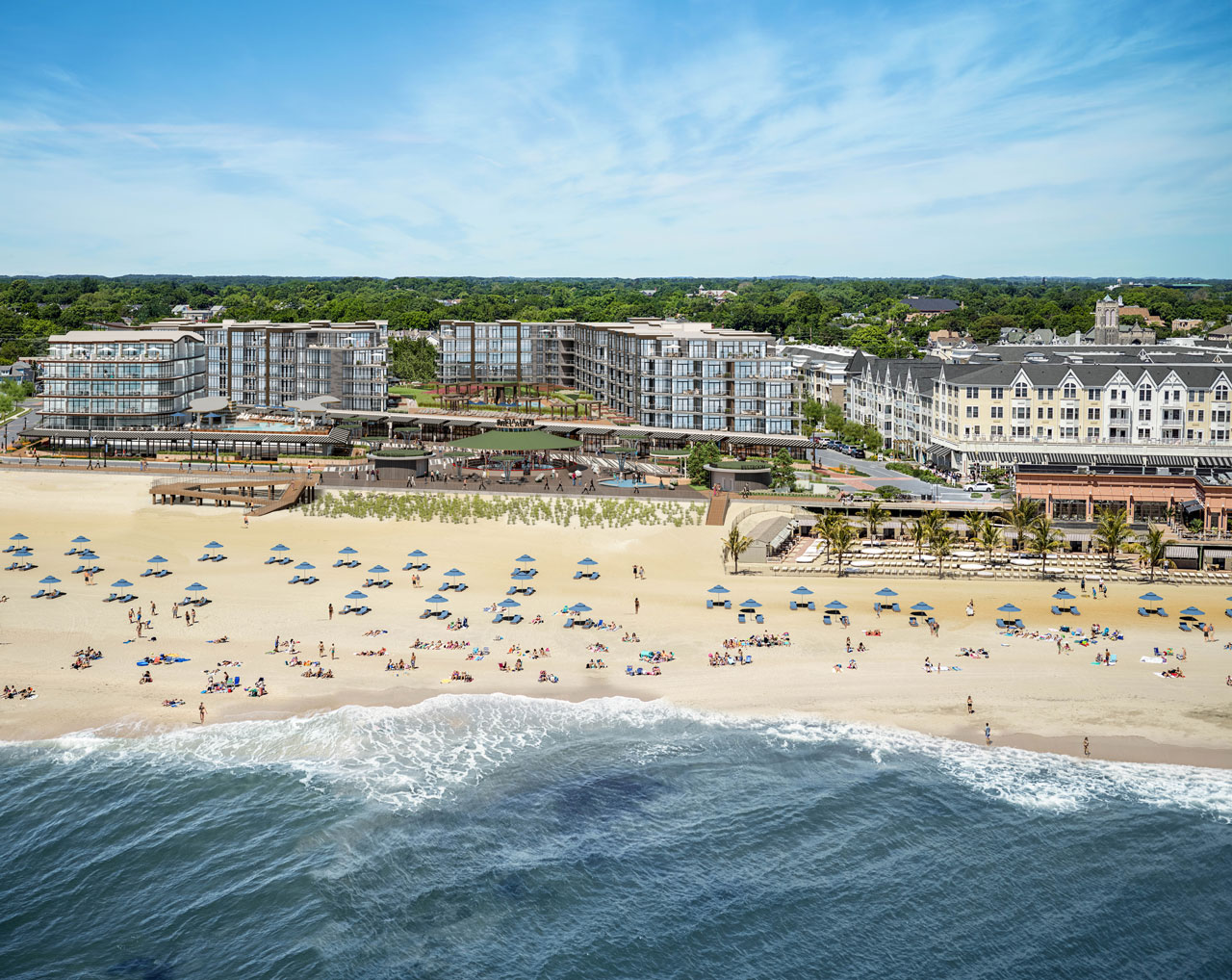 Less than a week before Kushner Cos. opens its Wave Resort hotel in Long Branch, developer Extell Development Company has announced the topping out of The Lofts Pier Village. The development, also known as the third phase of the Pier Village expansion, will deliver 245 one- to four-bedroom condominium residences starting at $569,000.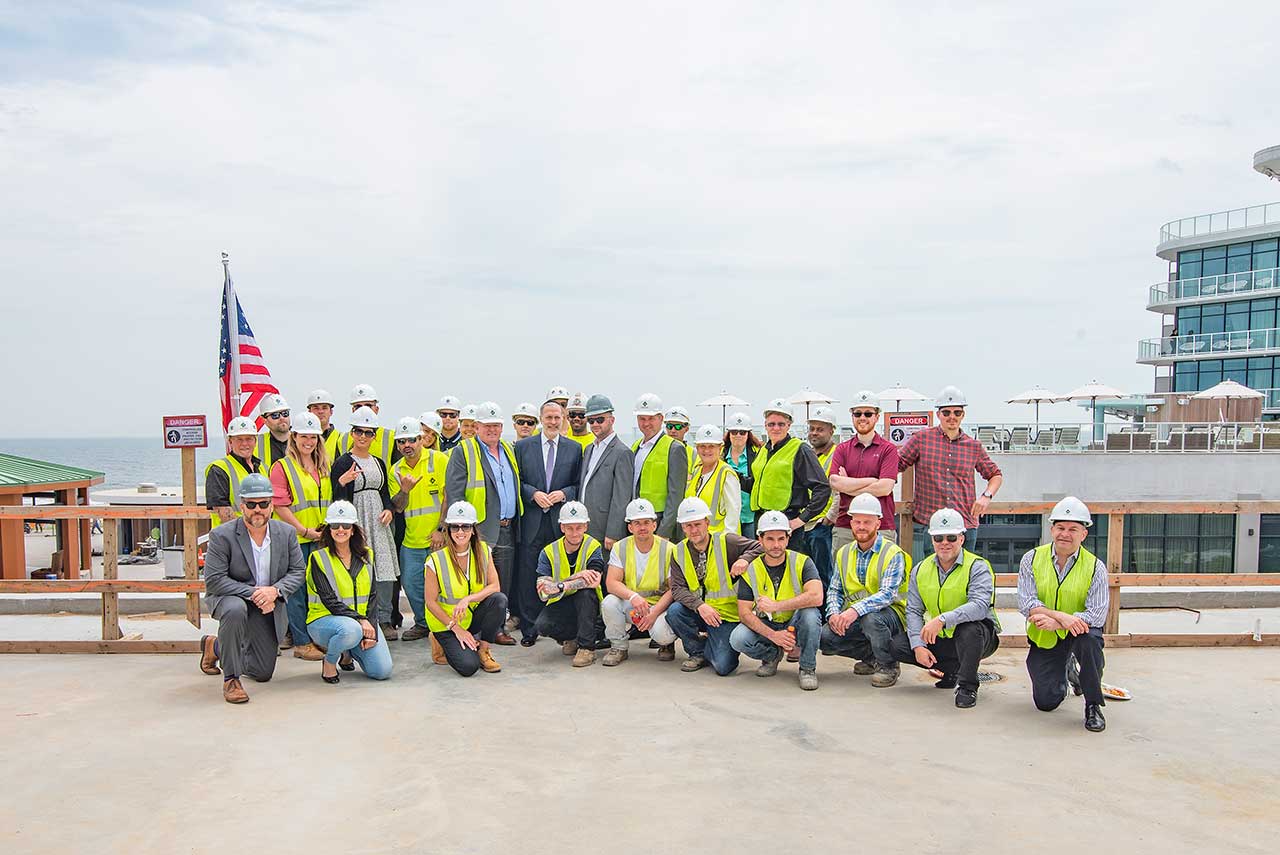 As previously reported by Jersey Digs, construction and sales at The Lofts Pier Village began in 2017. The developers announced the sale of Lofts Pier Village's 1,500-square-foot, three-bedroom penthouse for $2.75 million in August.
Child Dreyfus Group led the design of Lofts Pier Village, estimated to have a total development cost of $238 million.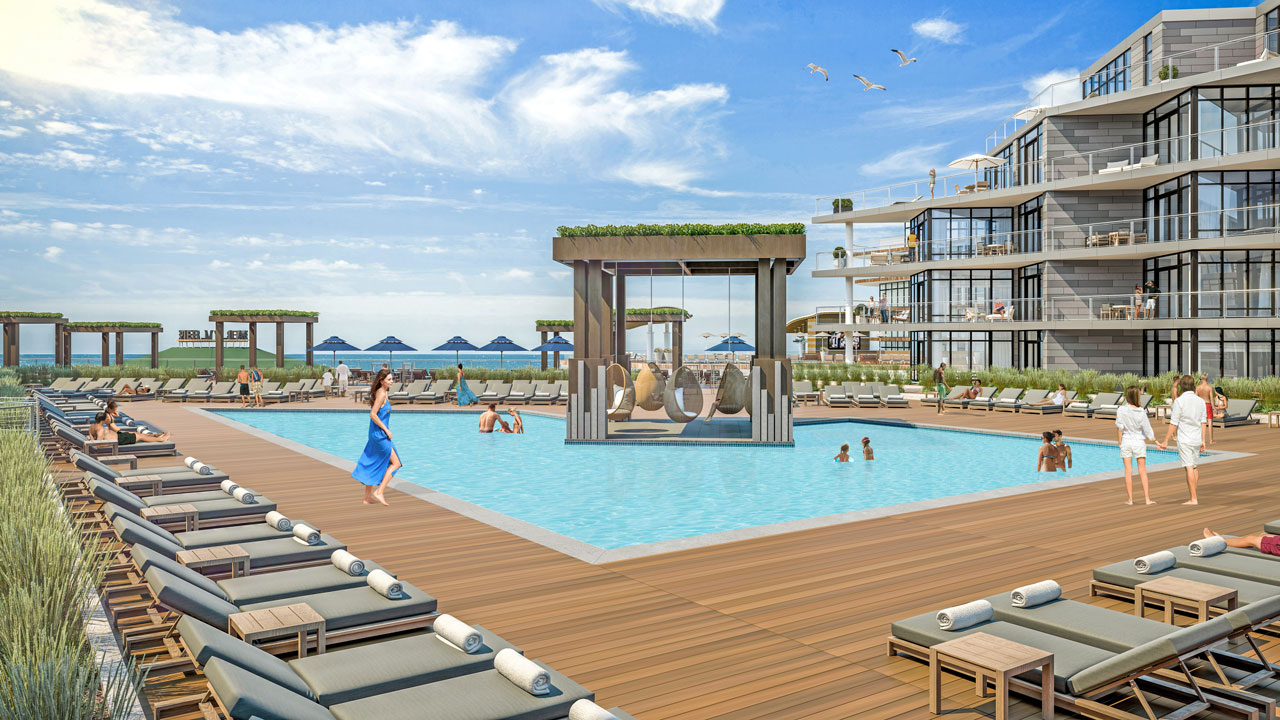 Extell and Kushner have planned an additional 40,000 square feet of retail space for the Pier Village expansion. Kushner Cos. was reported to have started working on the construction of a 102-room hotel, known as Onada Surf Club, in May, just a few months after securing approvals from the City of Long Branch in November.
Kushner Cos. acquired three properties close to Pier Village and adjacent to Wave Resort to make way for Onada Surf Club. Two single-family homes adjacent to Lofts Pier Village and the soon-to-open Wave Resort hotel were traded to an affiliate of Kushner Cos., PV Motel LLC, for a combined $4.5 million in August according to property records. The same entity purchased a motel at 170 Ocean Avenue for $6 million in September 2017.
Kushner's work on the Long Branch waterfront dates back to 2014 when it acquired the 492-unit Pier Village development from Ironstate Development. The development, which included 90,000 square feet of retail space is adjacent to Lofts Pier Village, located at 82 Ocean Avenue, and Wave Resort.
Developer FEM Real Estate was reported to have topped out its 47-unit development at 350 Ocean Avenue, less than half a mile from Lofts Pier Village, Onada, and Wave Resort, in November. Move-ins at the nearby complex, known as South Beach at Long Branch, are expected to begin in the fall.
Both condominium developments, Lofts Pier Village and South Beach at Long Branch, are eligible for a 30-year PILOT. Other developers, such as Bluffs Development Urban Renewal LLC and Black Ridge Realty have been reported to be at work on condominium developments along the Long Branch waterfront and close to the Long Branch NJ Transit station.
Related: