Jersey City's $5.5 million plan to overhaul a pedestrian zone in Exchange Place is starting to come together as work continues, with several major components of the project nearing the finish line.
Jersey Digs broke the news about the impending renovation at Exchange Place Plaza last April, a plan that was not without a bit of controversy. The proposal looked to refurbish the eastern ends of Montgomery Street and Christopher Columbus Drive into completely car-free zones while sprucing up the scenery.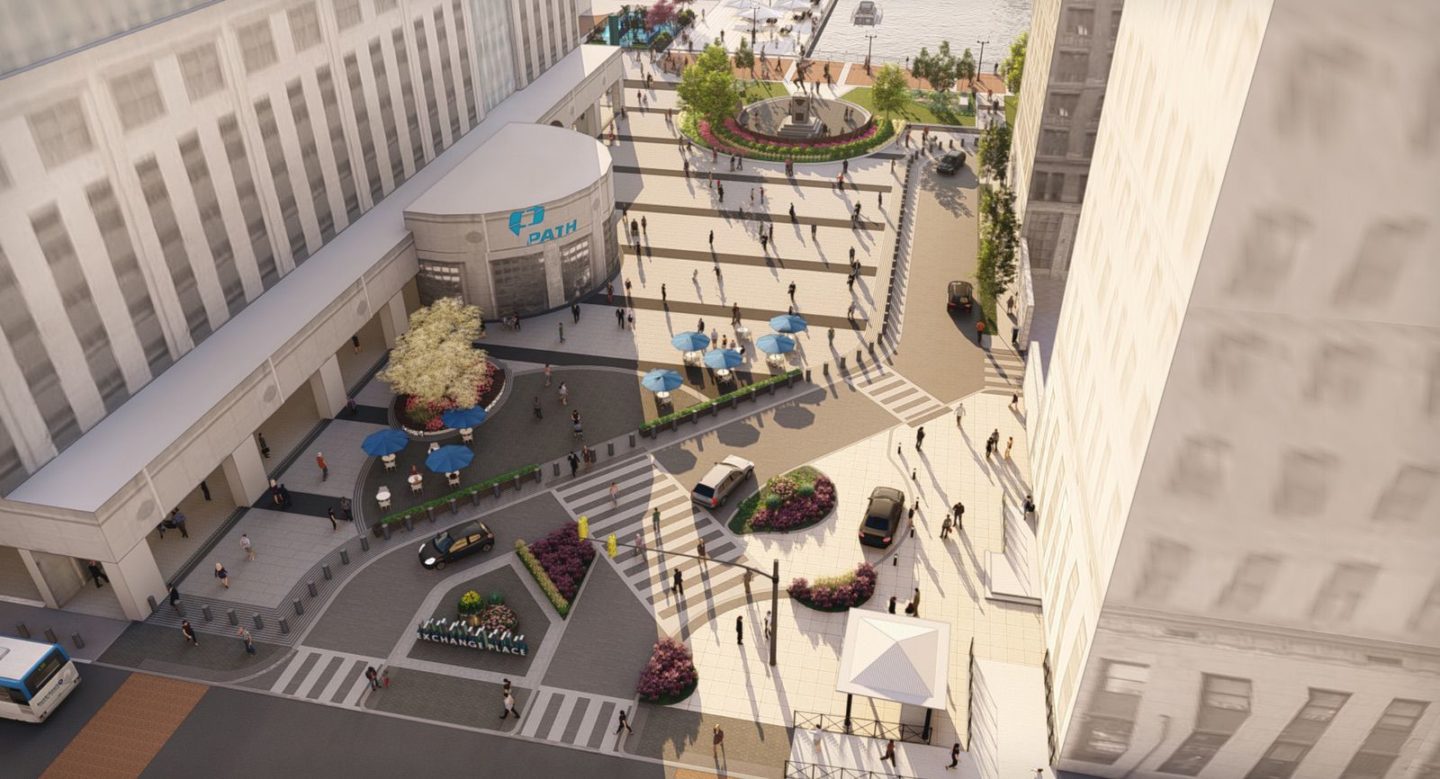 Designed by Melillo + Bauer + Carman Landscape Architecture with engineering work by Dresdner Robin, the revitalization will eventually include new placemaking signage facing Hudson Street alongside seating areas located directly behind retractable security bollards. Construction began on the project last year and the completed work includes some revamped lighting, modern benches, and fresh landscaping.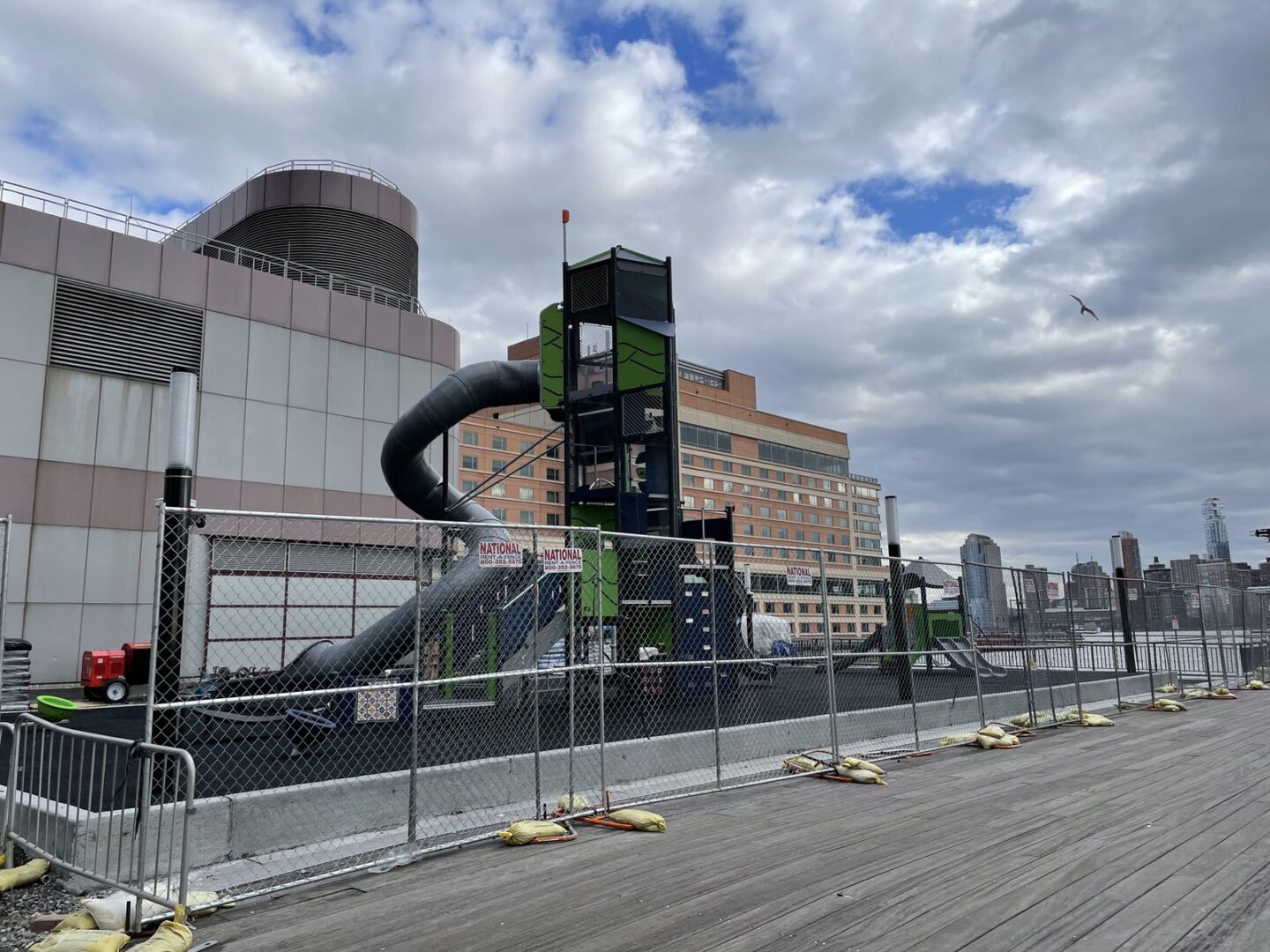 A new playground just north of J. Owen Grundy Park has already been installed and work is ongoing to add new pavers to a portion of Christopher Columbus Drive at Hudson Street. Two new lawn areas are in the works for the area east of the Exchange Place Center building, but the largest portion of the job involves revamping the area around the Katyn Memorial.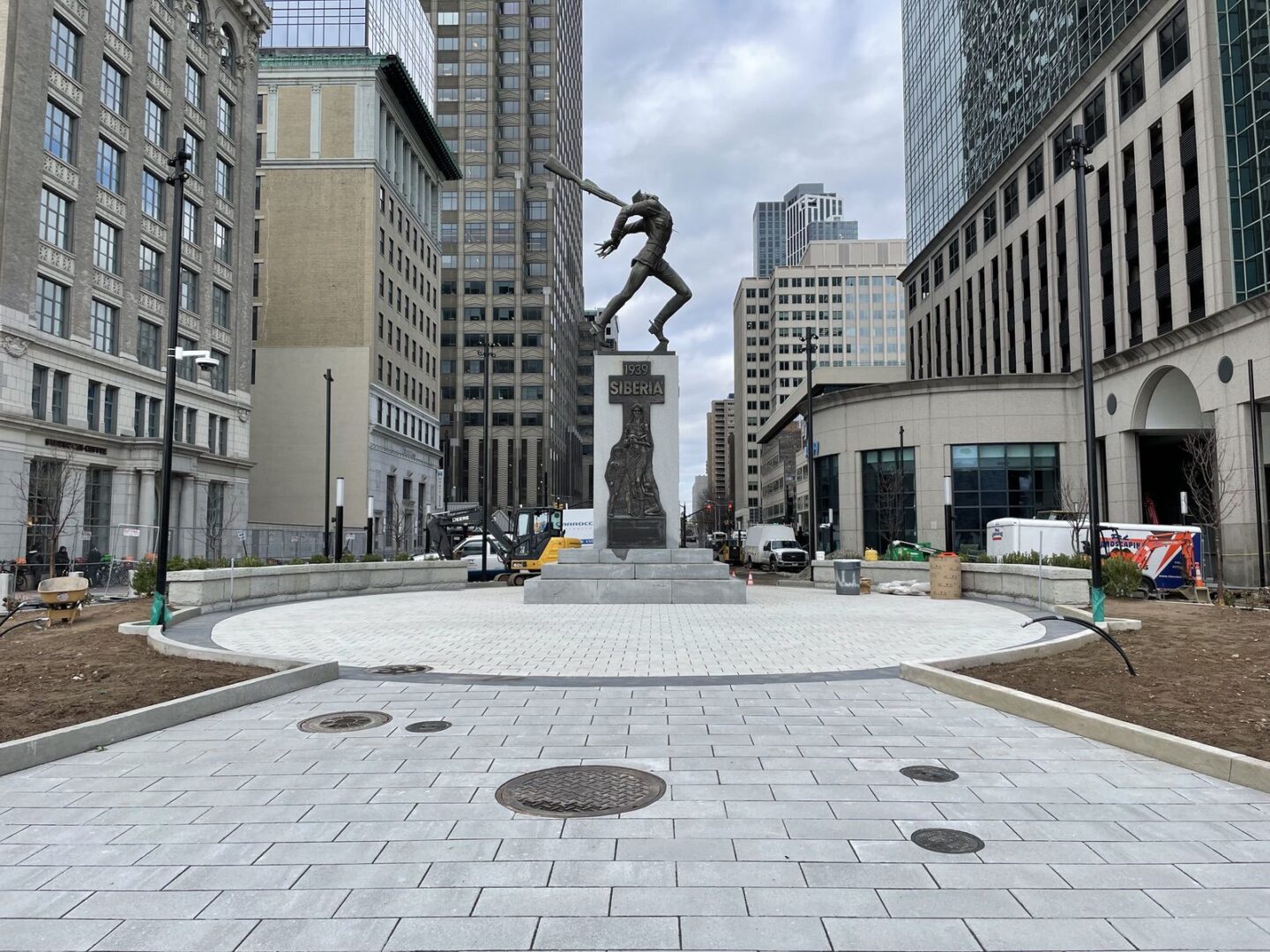 Jersey City's planning board initially rejected the Exchange Place Plaza renovation application over objections raised regarding the Katyn Memorial, which has stood at the site since 1991 and been a point of contention over the years.
The 34-foot-tall statue, which depicts a soldier impaled in the back by a bayoneted rifle, commemorates the massacre of more than 20,000 Polish soldiers on the orders of Stalin after the Soviet Union invaded Poland in 1940.
Objectors were concerned that the height of the benches surrounding the Katyn Memorial would be too high, which led to revised plans that were released in December. The implementation of the reworked version is starting to take shape, as the view around the Katyn Memorial is opened up to the east and west and sports new pavers and landscaping areas.
A completion date for the project is unclear, but it's safe to say that city officials will want construction wrapped before the summer season. Jersey City's 4th of July fireworks celebration has been held on the plaza for several years running and has drawn high-profile performers including Snoop Dogg and Flo Rida.