Home
Tags
Bergen-lafayette
A plan to revitalize an irregularly shaped lot in Jersey City will add residences and a sizable storefront to the neighborhood.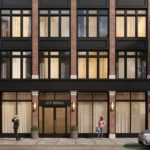 A modern complex that includes some affordable housing units is slated to rise along a stretch of Bergen-Lafayette, Jersey City.
The sale of a Halladay Street property marks one of the highest prices for land in the Canal Crossing market, as the transaction comes out to just about $9.02 million per acre.
It's time to unpack and live effortlessly at 829 Garfield, the newest rental development in the Bergen-Lafayette neighborhood of Jersey City.
An entire block of this Jersey City neighborhood will soon be home to a modern complex that includes affordable housing and a large retail component.
The Jersey City planning board recently signed off on a proposal to revitalize a former gas station lot with a project that will add two storefronts to the streetscape.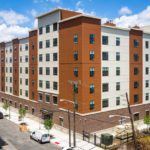 Permanent financing worth $28.5 million has been secured for a Class A apartment community in Jersey City, New Jersey.
Hooked JC, which serves fresh seafood in po' boy, platter and salad format, is once again welcoming diners inside their nautically themed eatery.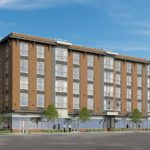 The Morris Canal Community Development Corporation claims that Jersey City terminated their development so they could instead bring "luxury housing in a high-rise development" to the site.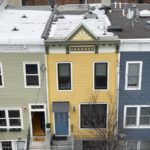 Three-bedroom, three-bathroom row house in Bergen Lafayette with flexible open floor plan on three levels.