A stretch of Bergen-Lafayette that has become one of Jersey City's most transformed neighborhoods is slated to get yet another new development as officials have greenlit a new plan that includes some affordable housing.
During their April 4 meeting, Jersey City's Planning Board approved changes to an application for three properties at 401, 403, and 405 Whiton Street. The project first emerged over two years ago and would demolish everything currently on the parcels, which include three smaller homes, one of which is vacant and boarded up.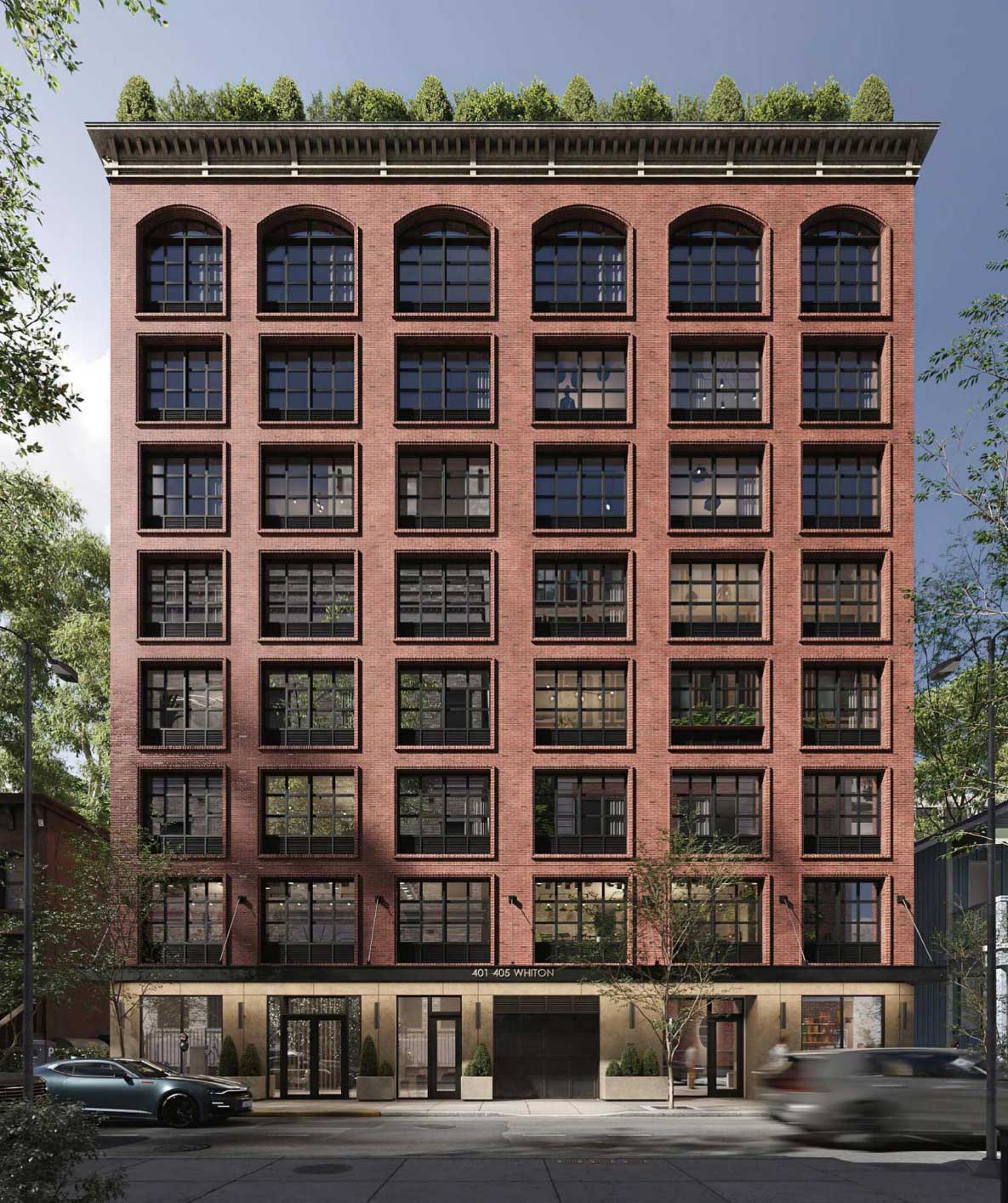 The project comes courtesy of a company associated with Vreeland Projects and is slated to rise eight stories on the land. Designed by DA+A Design and Architecture Group, the new approved version does away with a previous white brick design and replaces it with a more traditional red brick façade alongside a manufactured stone veneer on the first floor.
The development is slated to include 49 residential units, breaking down as 14 studios, 25 one-bedrooms, and 10 two-bedroom spaces. A total of eight affordable housing units will be created under the plan, all of which will be classified as "moderate income."
401 Whiton Street's changes modified the location of the development's lobby somewhat, but the new version still includes a garage with 11 parking spaces. The development additionally features a 400-square-foot "emergency storage space" for the storage of publicly owned emergency response and flood resistance equipment.
Other features of the development include a 1,400-square-foot common roof deck for future residents of the building. Despite the second round of approvals, a groundbreaking date has not yet been announced for the project.