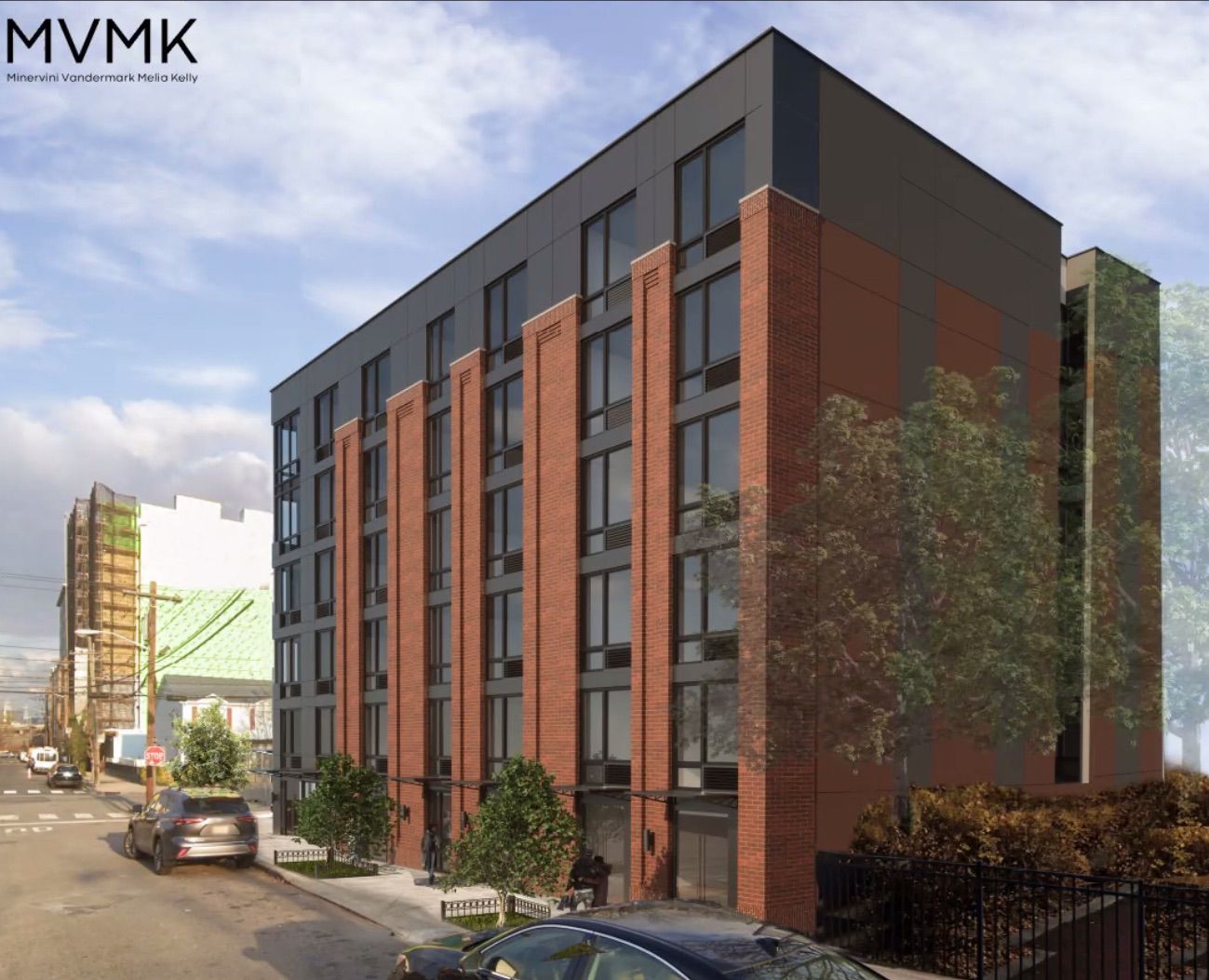 A Jersey City neighborhood that has seen dramatic change in recent years could soon welcome another construction site to the area as officials have green lit a new development that includes affordable housing.
During their July 11 meeting, Jersey City's planning board approved an application to revitalize 337 Johnston Avenue. The currently vacant lot sits next to Dr. Lena Edwards Park and is currently owned by Jersey City-based Myneni Builders, who are behind several prominent projects throughout the vicinity.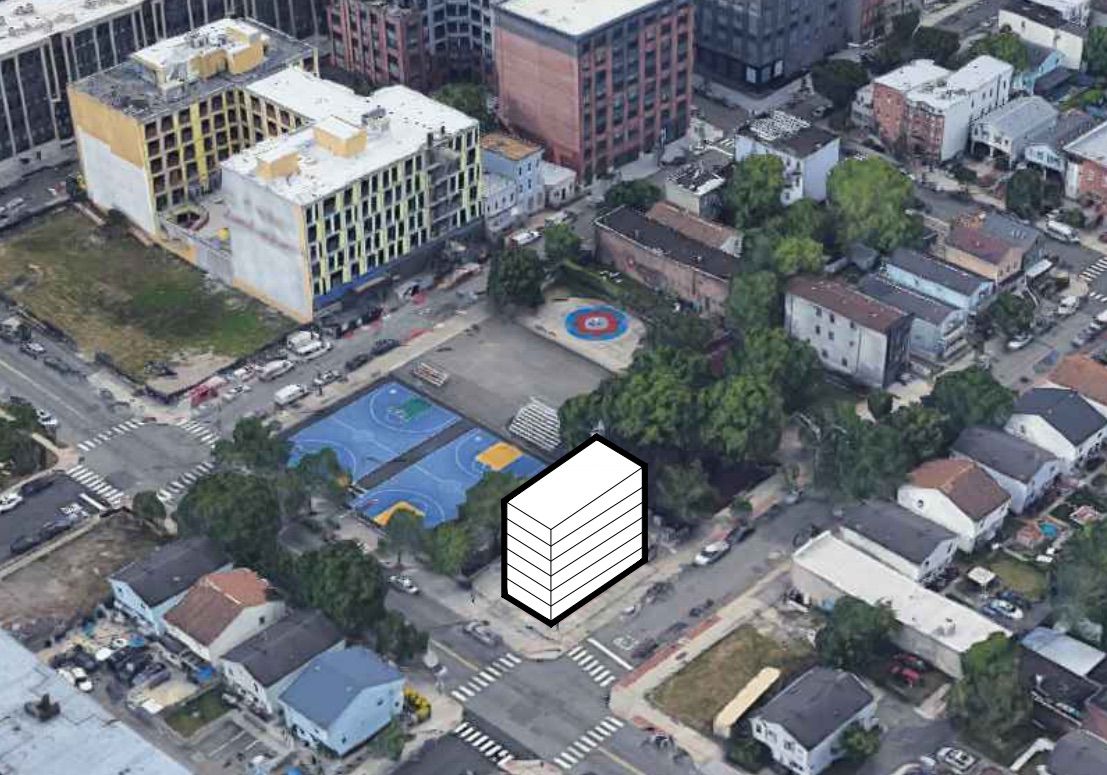 Drawn up by MVMK Architecture + Design, the plan for 337 Johnston Avenue calls for a six-story mixed-use building that rises just under 60 feet. The ground floor of the property looks to liven up the streetscape a bit, with 1,367 square feet of retail space and a separate 835 square foot café called for in the plans.
A total of 33 residences are included in the development, which breaks down as 13 studios, 18 one-bedrooms, and a single two- and three-bedroom unit apiece. Three of the spaces will be set aside as affordable housing in keeping with the requirements of the Morris Canal Redevelopment Plan that governs the area.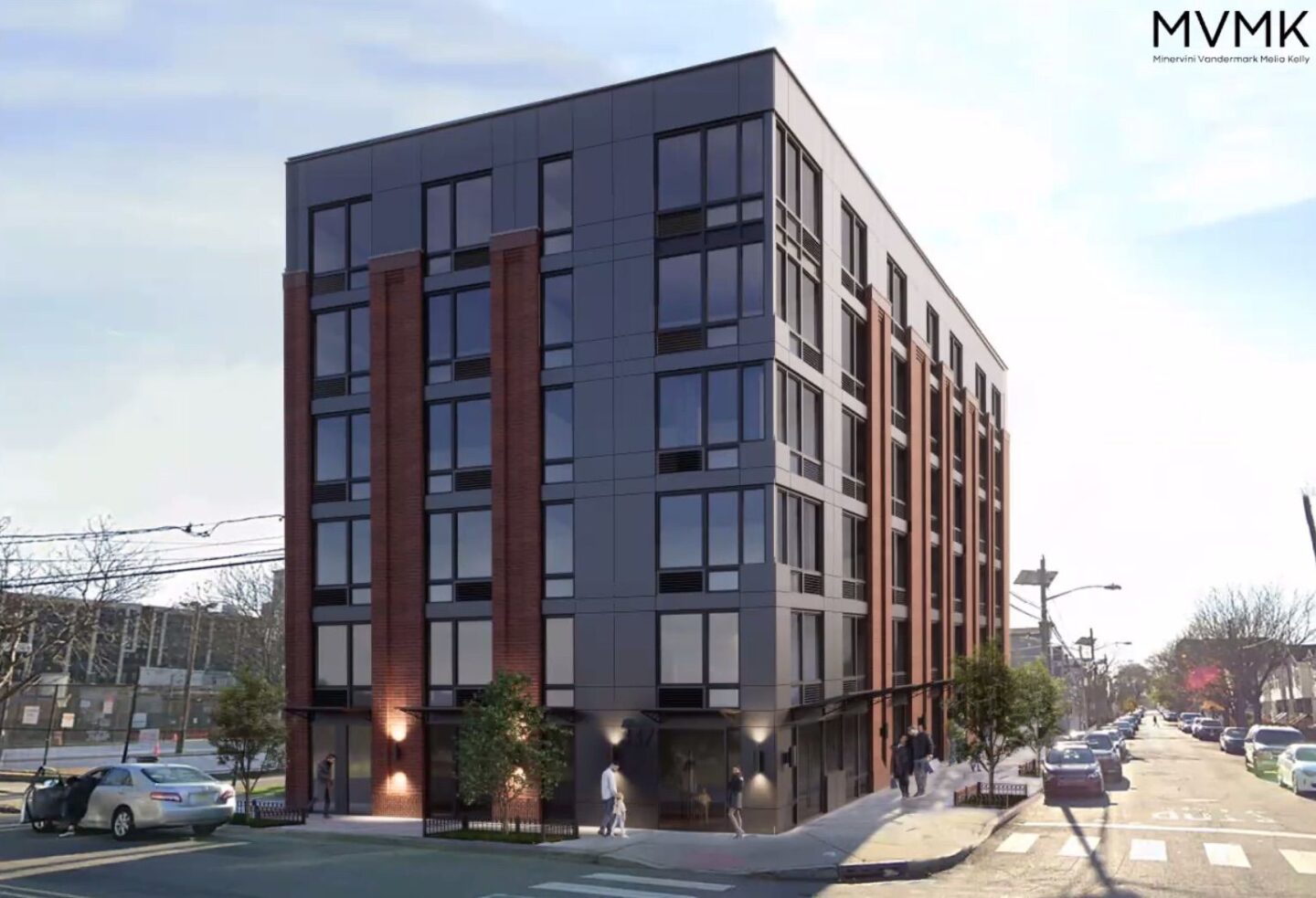 No vehicular parking is included in the plans for 337 Johnston Avenue, but spots for 20 bicycles are included on the ground floor. The roof of the project is slated to feature an open amenity deck spanning about 2,000 square feet complete with "moveable walls and posts."
The exterior of the development is slated to utilize a mix of black brick, aluminum panels, cement board, and cast stone components. A groundbreaking date for the project has not been announced.