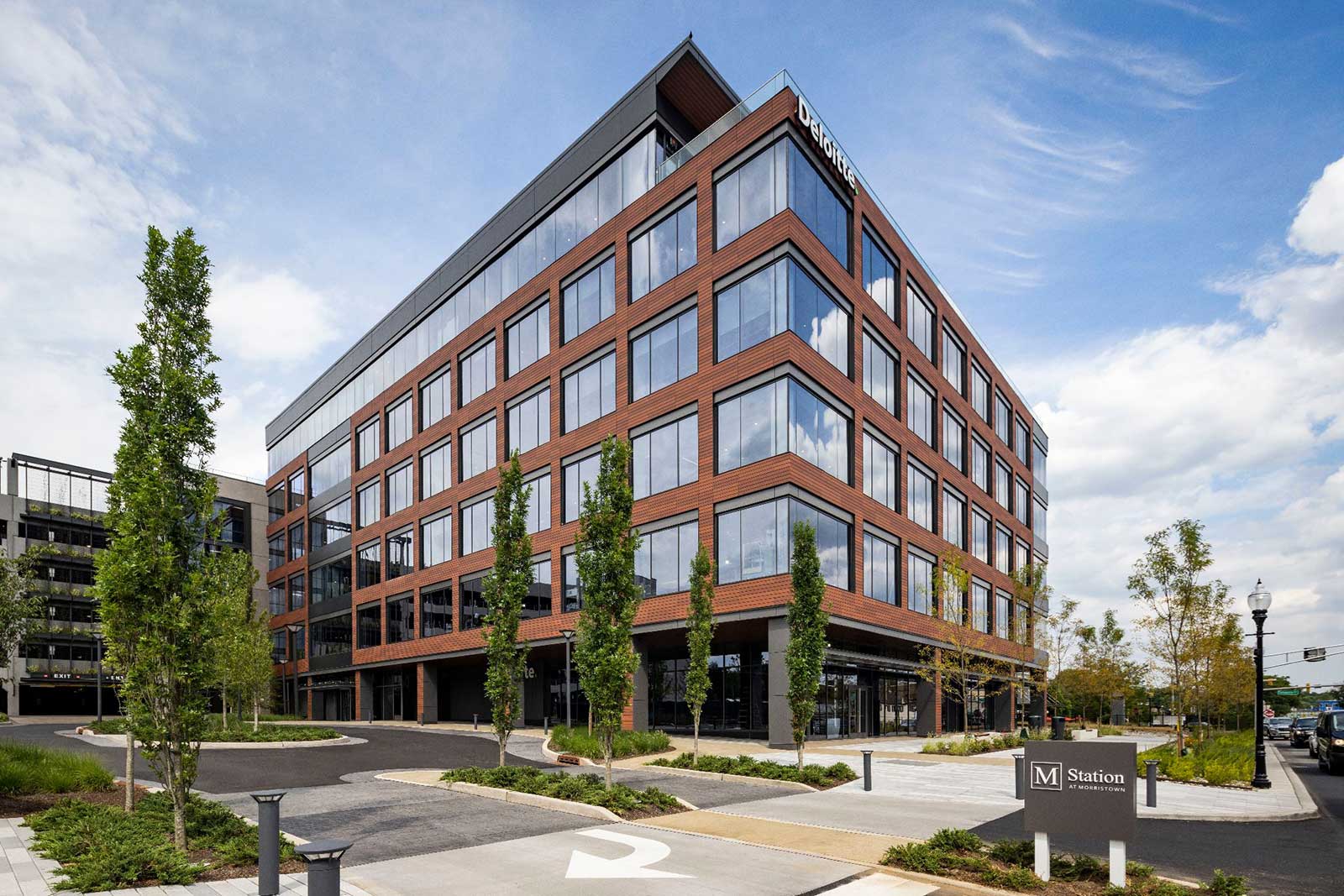 One of the largest revitalization efforts in the history of Morristown is set to welcome a new dining option as Sweetgreen has officially signed a lease for a storefront near the town's train station.
SJP Properties recently confirmed a deal with the mission-driven restaurant brand for a 2,646-square-foot lease at M Station East. The property is the first of the two office and retail buildings comprising M Station, the second phase of which broke ground last month.
Sweetgreen was first founded in Washington D.C. back in 2007 and relocated to the Los Angeles area nine years later. The deal to bring the company to Morristown was facilitated by Jordan Cohn and Clare Golz of Ripco Real Estate, with Glenn Beyer of Newmark representing SJP Properties and Scotto Properties.
"Sweetgreen's arrival at M Station validates our hypothesis that nationally recognized brands will be attracted to the significant increase in daytime foot traffic and activity in the area generated by exceptional companies like Deloitte and Sanofi," said Alexander Erdos, SVP of Leasing & Marketing at SJP Properties. "Bringing high-caliber dining options and amenity retail to our projects is a key element of success."
Sweetgreen is heavily involved in every step of the produce supply chain and works with partners and farmers they know and trust. Salads at the restaurant include options like kale Caesar, garden cobb, guacamole greens, or a green goddess avocado salad with black lentils, chickpeas, roasted sweet potatoes, beets, and other veggie goodness.
The restaurant also serves warm bowls of chicken pesto parm or fish taco varieties and plates of chicken chimichurri, hot honey chicken, or herby fish and rice round out their menu.
Sweetgreen already operates several Garden State outposts in Jersey City, Montclair, Shrewsbury and inside Hackensack's Shops at Riverside. A location in Marlton is tentatively slated to open later this year.
An opening date has not been announced for the Morristown location of Sweetgreen, which will be located just steps from NJ Transit's train station. M Station's two buildings are bridged by a 1,000-car parking garage and the completed first phase includes a landscaped promenade and two public plazas with seating.