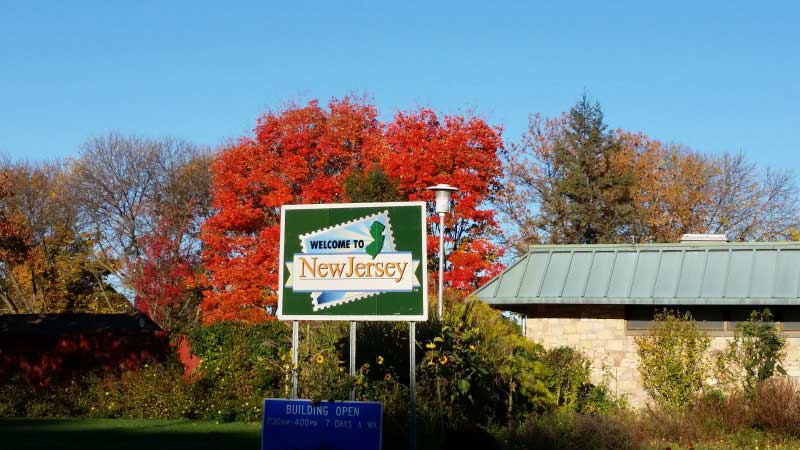 While 2020 will not be remembered as a year that spread happiness around the country, a recently released study asserts that the Garden State is still a relatively cheerful place to live.
Washington, D.C.-based WalletHub examined 32 metrics across all 50 states and determined that not only is New Jersey the fourth most jovial state, it is tops by three measures. The factors considered in the rankings include everything from the depression and adequate sleep rate to income growth, unemployment, and public safety.
New Jersey came in first on the study's emotional and physical well-being criteria and similarly topped the rankings in terms of lowest share of adult depression and lowest suicide rate. The state additionally claimed the third-lowest divorce rate based on the study's findings.
The Garden State did rank poorly in one notable metric of WalletHub's study, as it was found to have the second-highest long-term unemployment rate in the country behind only New Mexico. Despite that blemish, New Jersey came in well ahead of its immediate neighbors in terms of total happiness, as New York claimed the 17th slot on the list and Pennsylvania ranked 28th.
The happiest state overall went to Hawaii, while West Virginia was the least happy state. The Mountain State ranked dead last in the emotional and physical well-being metric and second to last in work environment.
Data for the study was collected data from Gallup, the Bureau of Labor Statistics, and the Centers for Disease Control and Prevention, as well as WalletHub's own surveys. The study was a positive one for New Jersey, a state that regularly tops lists ranking the highest property taxes in the country. A study from United Van Lines released earlier this year claimed the state had the most outward-bound moves in America during 2019.
A study from last fall also found Newark and Jersey City to be two of the worst cities for car owners, but a few reports have been kinder to the state. A SmartAsset study from 2016 found Jersey City to be the most livable city in America.
Related: