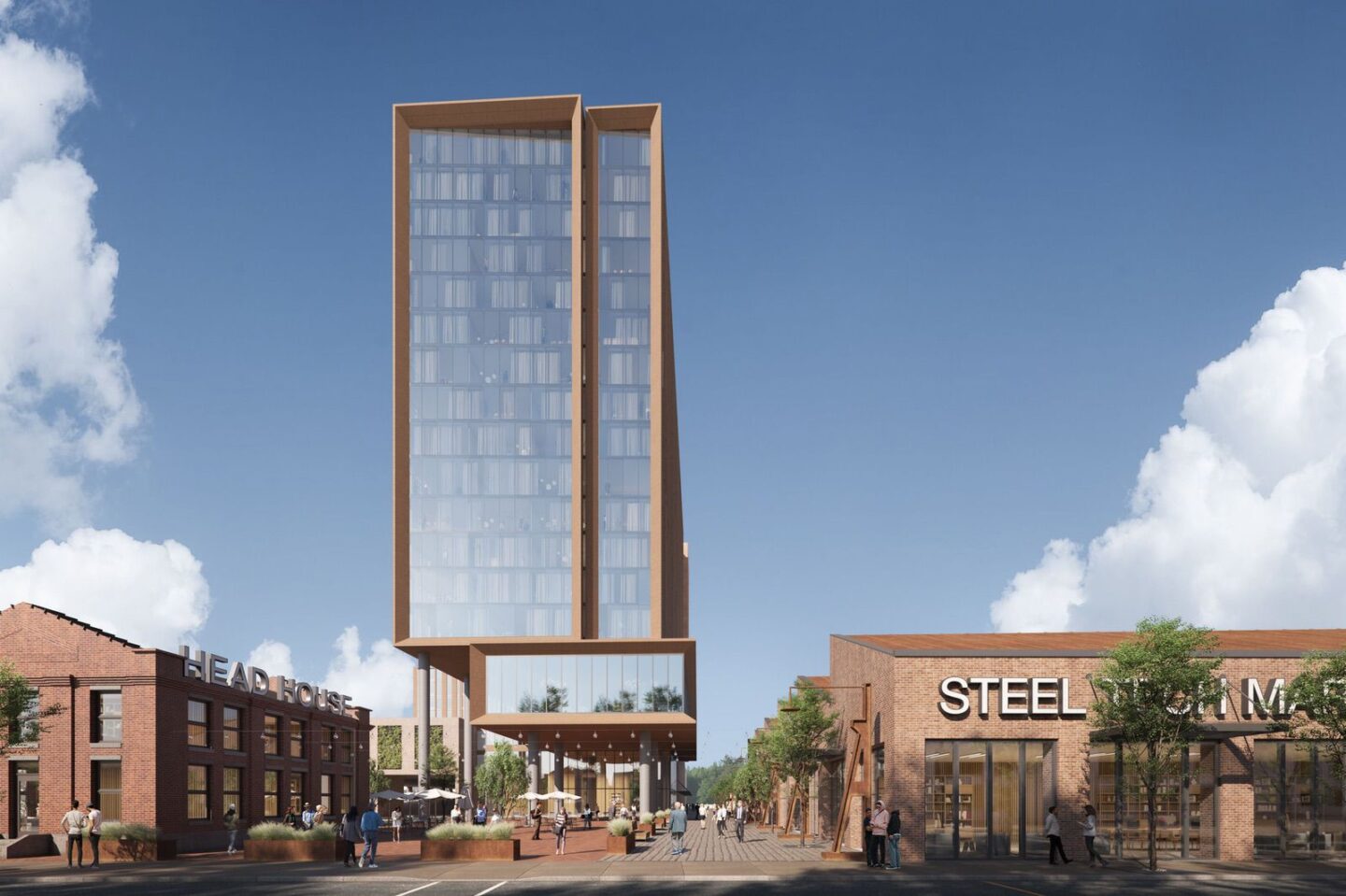 A major Jersey City project that includes a marketplace, recreation center, and several community-minded components can now move forward at a former industrial site in Bergen-Lafayette, as officials have given the green light for a sprawling mixed-use complex.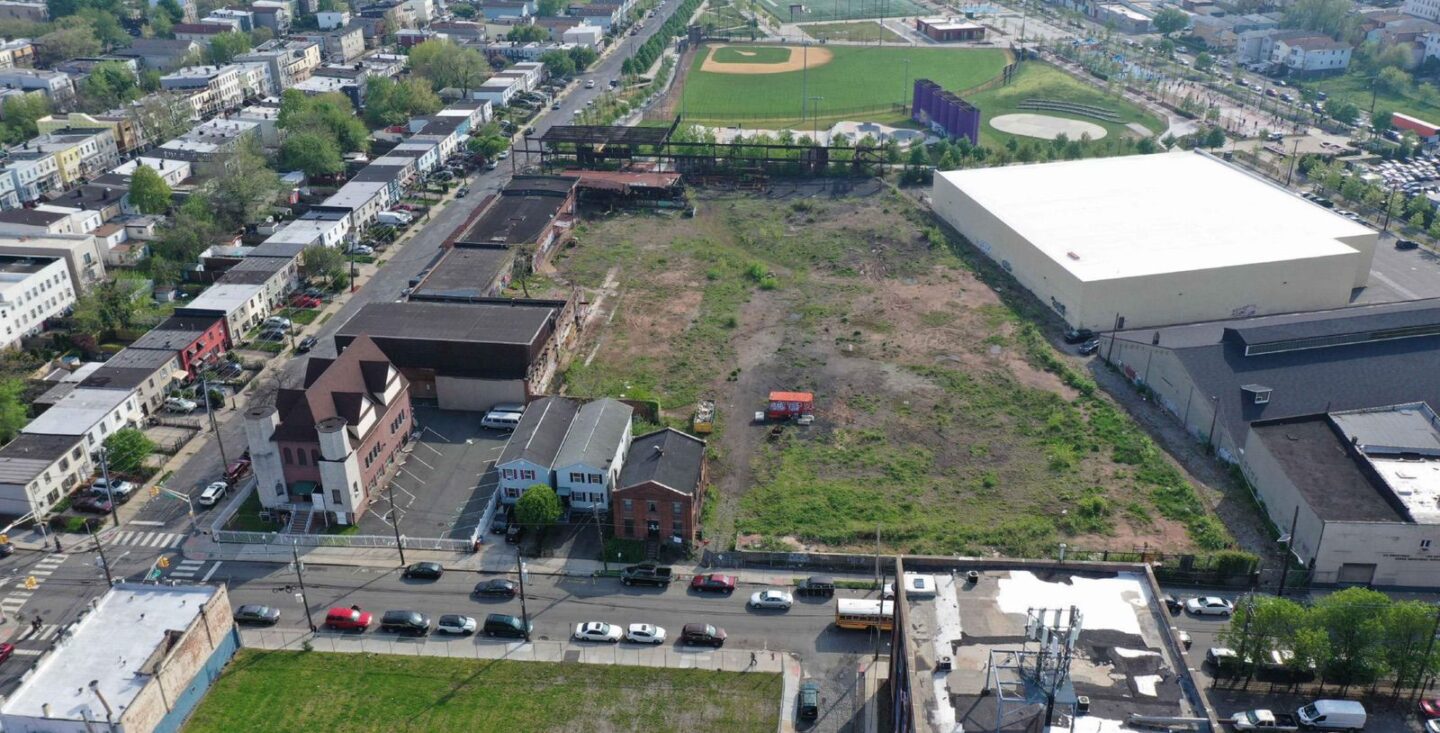 During their March 7 meeting, Jersey City's planning board unanimously approved two applications to revitalize 3.3 acres of land at 417 Communipaw Avenue. The land, once home to a company called Steel Technologies, is perched down the street from the 17-acre Berry Lane Park.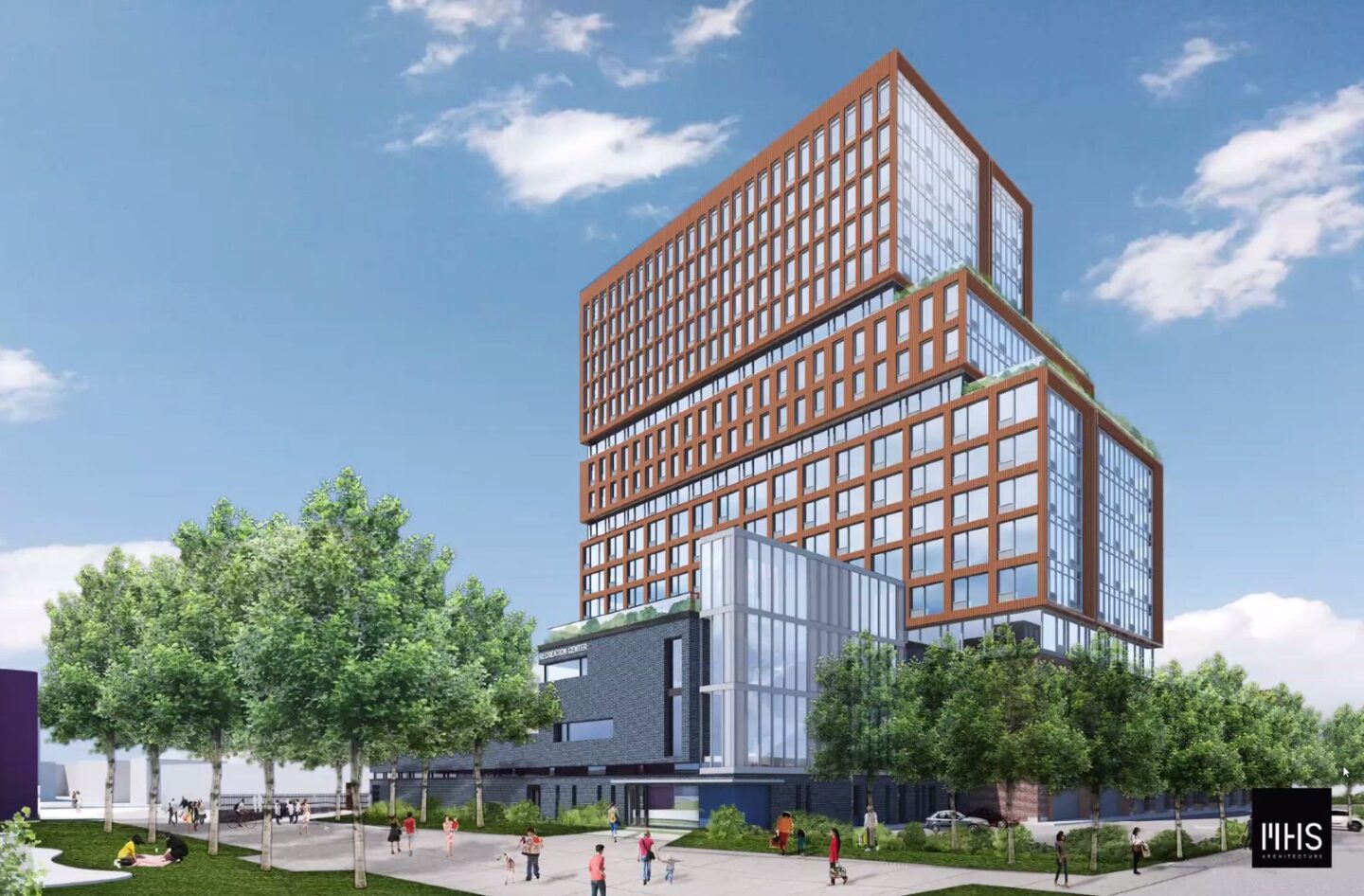 Redevelopment ideas that first emerged in 2020 were not without controversy. The initial plan was met with skepticism by the Morris Canal Redevelopment Area Community Development Corporation, who filed a lawsuit looking to throw out zoning changes that were enacted to allow the project to move forward.
That case was officially closed in October last year and Jersey Digs published the first images of the project in December. The company behind the revitalization effort is Skyline Development Group, who constructed Soho Lofts among other prominent Jersey City projects.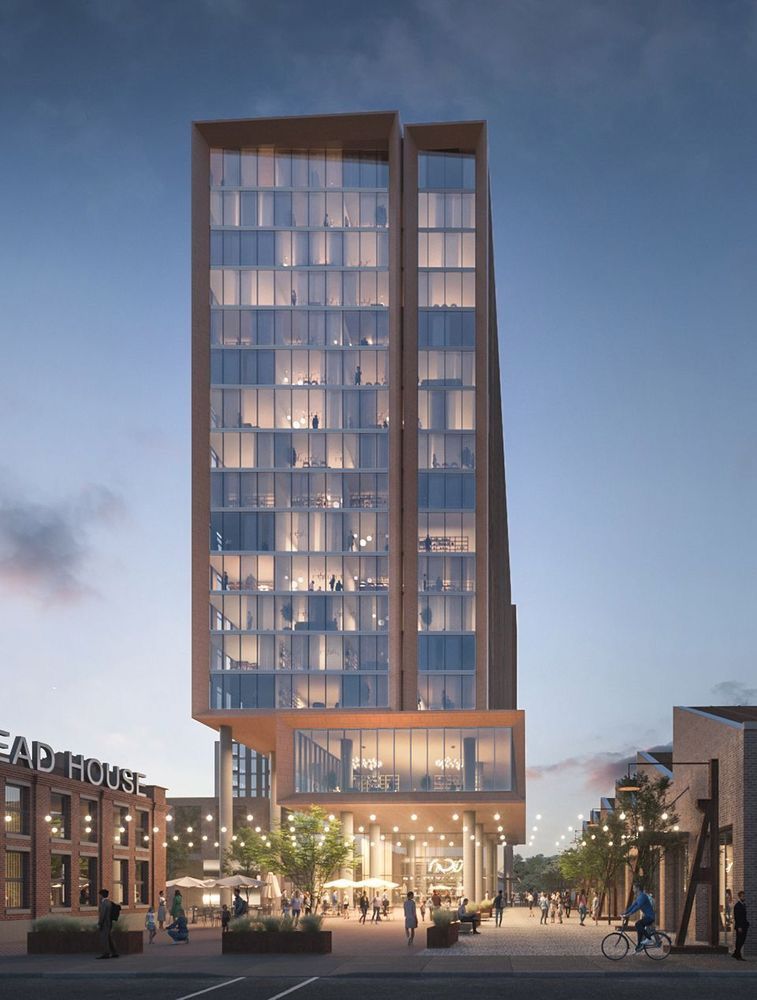 Their latest 600,000-square-foot development effort is dubbed Steel Tech and will be anchored by a 17-story tower that rises 190 feet. Designed by Hoboken-based MHS Architecture, the L-shaped residential component includes 420 units breaking down as 92 studios, 197 one-bedrooms, 96 two-bedrooms, and 35 three-bedroom spaces.
5% of the units, or 21 of them, will be set aside as affordable housing under the plan. 273 off-street parking spaces in a garage are included in the project's tallest building, as are 236 bicycle parking spaces.
7,425 square feet of retail are to be featured in the high-rise portion, which sports a glass-heavy design with metal panels that take their cues from the surrounding industrial area. About 24,000 square feet of amenities for future residents include a fourth-floor amenity deck complete with a pool and an indoor amenity space on the roof of the building.
The development of the project will see the existing Steet Tech Head House adaptively reused and includes the construction of a new three-story 22,000-square-foot recreation center. That facility, set to include a basketball court, classrooms, and various fitness areas plus a roof terrace, will be deeded to the city upon completion.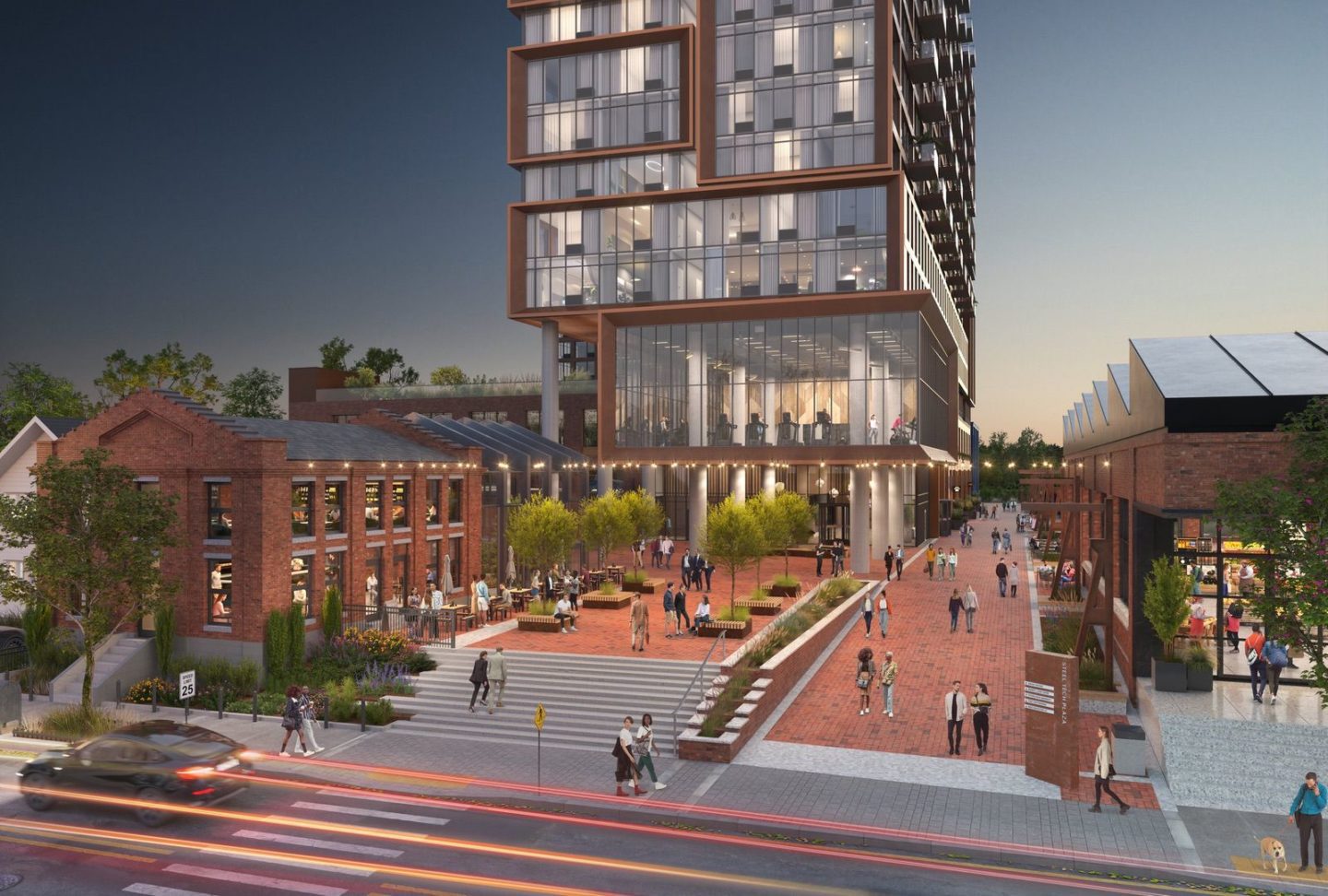 The community center is expected to cost about $5.5 million and will be entirely funded by the developer. The design of the facility includes large glass components that are designed to invite users into the space.
Another major component of the Steel Tech redevelopment is an endeavor called a Minority Business Enterprise Success Incubator and Micro Plaza. That 14,000 square foot portion will offer a marketplace-style building with no less than 40% of the spaces designated as retail incubator space for minority, women, and veteran-owned businesses.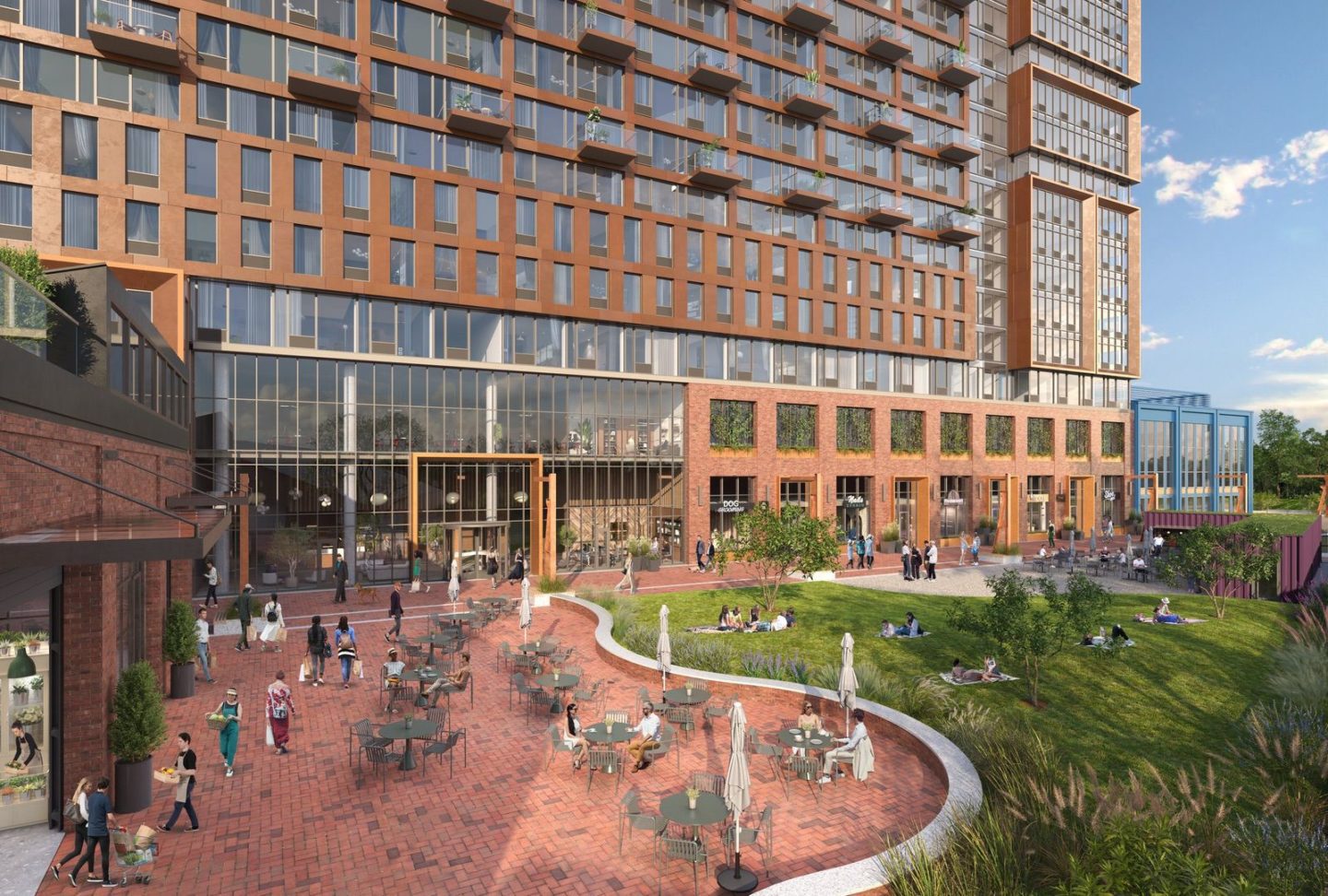 The final component of the plan involves the construction of a 20,000-square-foot public outdoor plaza, which would be created between Communipaw Avenue and Berry Lane Park. The endeavor will also create a 34,000-square-foot green space just off Berry Lane Park and add a 40-space surface parking lot along Woodward Street.
The planning board's approval includes conditions that the community center will need to open at the same time as the residential portion, meaning the public givebacks should be up and running when the project holds its ribbons cutting. Skyline Development Group has not yet announced a groundbreaking date for the project.