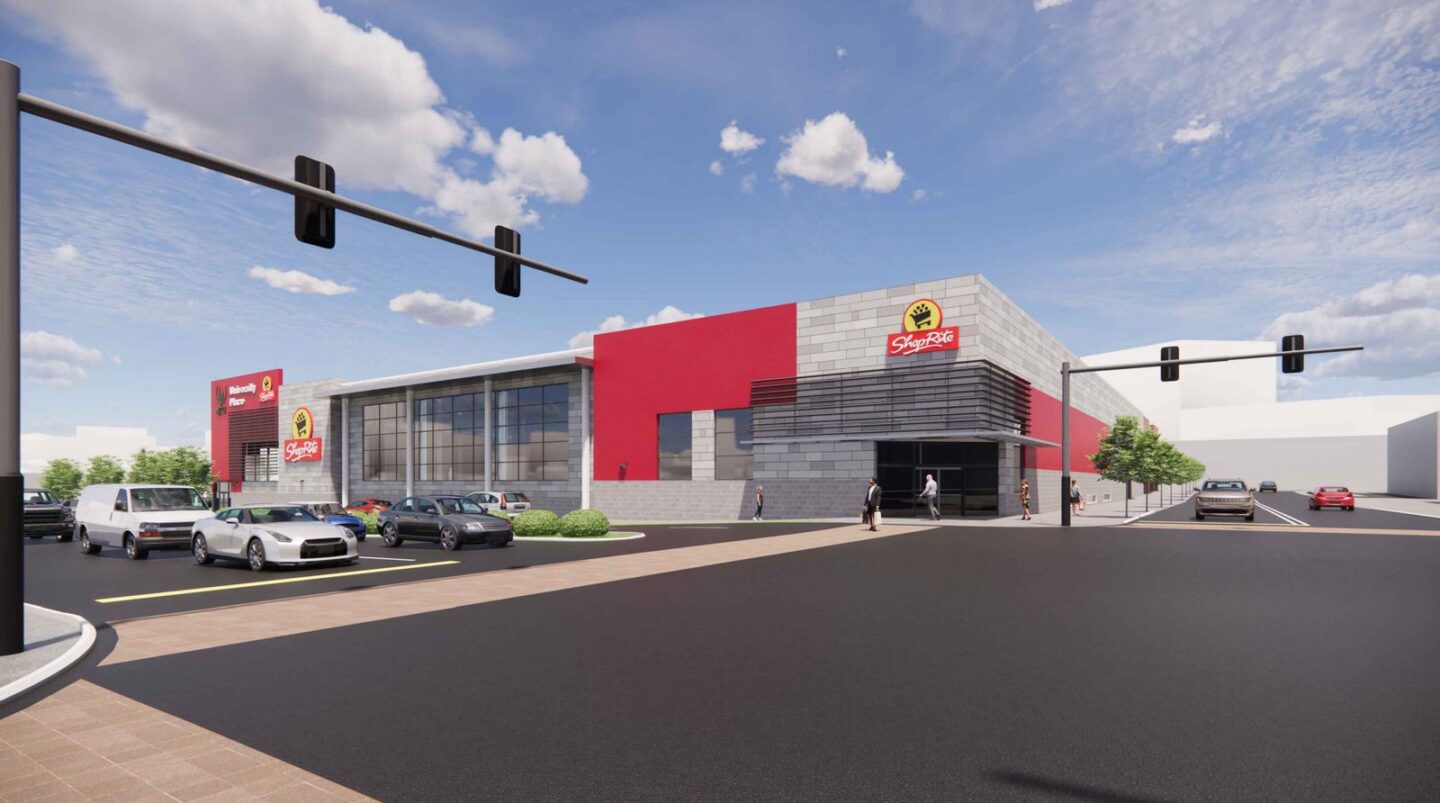 A project that could bring a supermarket to one of Jersey City's growing neighborhoods could finally take a major step toward reality this month as ShopRite will be presenting their plans to officials.
The effort to bring the grocer to a plot of land at 42 Hernandez Way has been riddled with setbacks and false starts over the years. Mahwah-based Crossroads Companies planned to break ground on a ShopRite development at the site back in spring 2020, but the realities of COVID-19 seemed to tank the endeavor.
Plans for the supermarket then re-emerged in late 2021. A modified application for the property, technically listed as 42 Hernandez Way, was submitted by New Jersey City University (NJCU) that included plans for a taller complex with a self-storage facility.
Then came NJCU's string of problems. Per NJ.com, the university's president stepped down amid a large budget shortfall and the school declared a financial emergency in the wake of the news. An investigation by state officials later found that former university administrators improperly budgeted in their attempts to fix the financial crisis.
The financial realities of NJCU's financial situation may have caused the downsizing of the ShopRite project, but the supermarket would still fill a significant need in an area that is considered by many to be a food desert. The newest plan, drawn up by Lyndhurst-based Guzzo + Guzzo Architects, calls for a two-story building with office space on the second floor.
The total square footage of the proposed ShopRite would span about 61,000 square feet and the supermarket would include a liquor store component. The plan additionally includes 140 ground level and exterior parking spaces and six loading docks.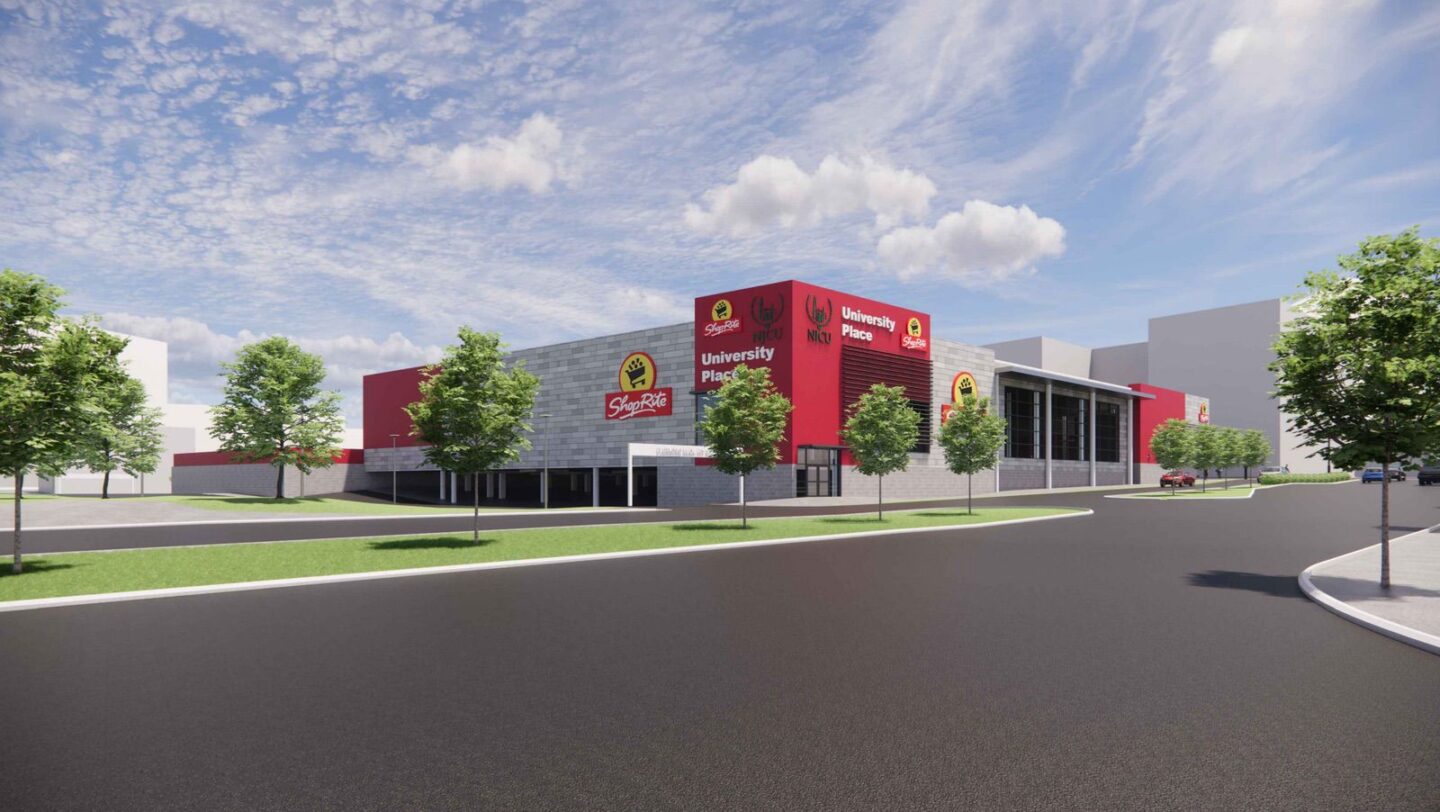 Jersey City's Planning Board will be conducting a Section 31 "courtesy review" of the ShopRite proposal during their August 22 meeting.
The ShopRite is one component of the master-planned, eight-building University Place project that was set to expand and revitalize the NJCU campus. While those plans are now in flux, the Shop Rite proposal could finally see the light of day soon.