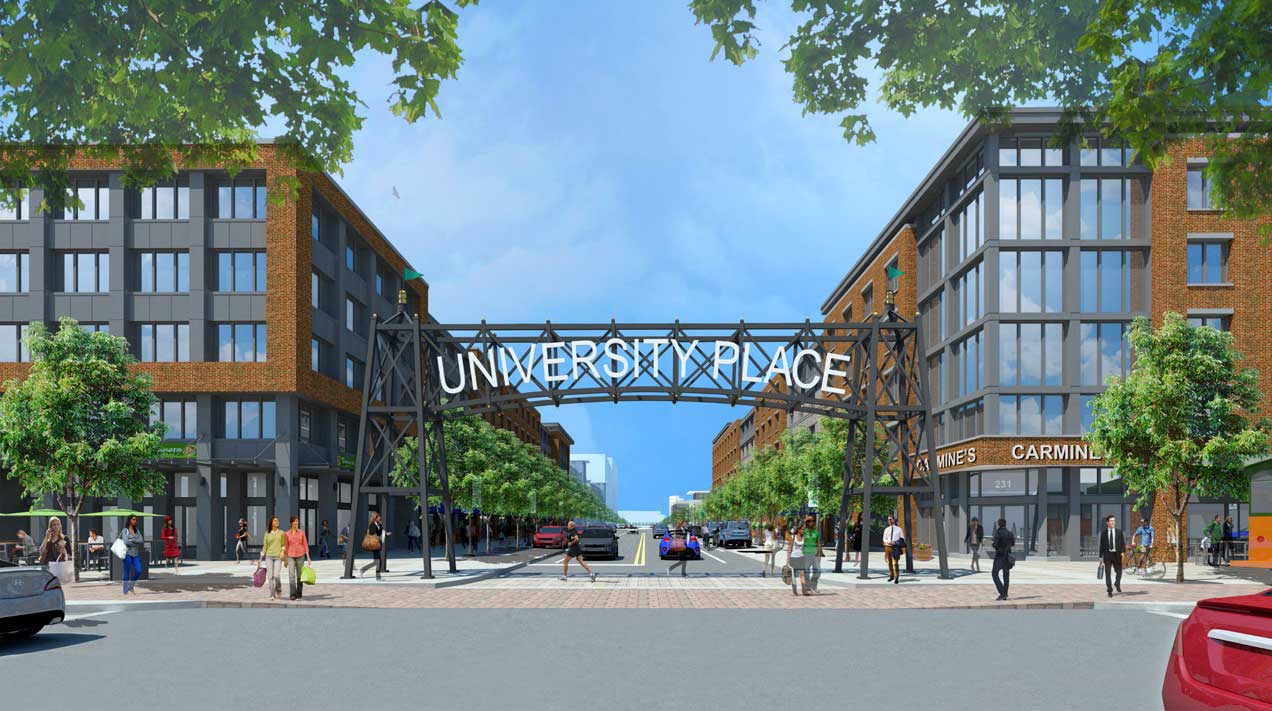 New Jersey City University's ongoing transformation of Jersey City's West Side neighborhood will continue in October of this year when the first phase of a two-part development is scheduled to break ground.
The latest project, dubbed University Place, is part of a much bigger plan NJCU has for the area. This phase is being undertaken as a joint venture between Claremont Properties and The Hampshire Companies. When completed, the $97 million development will consist of two five-story, mixed-use buildings that will contain 330 total residential units split up about evenly between the two structures.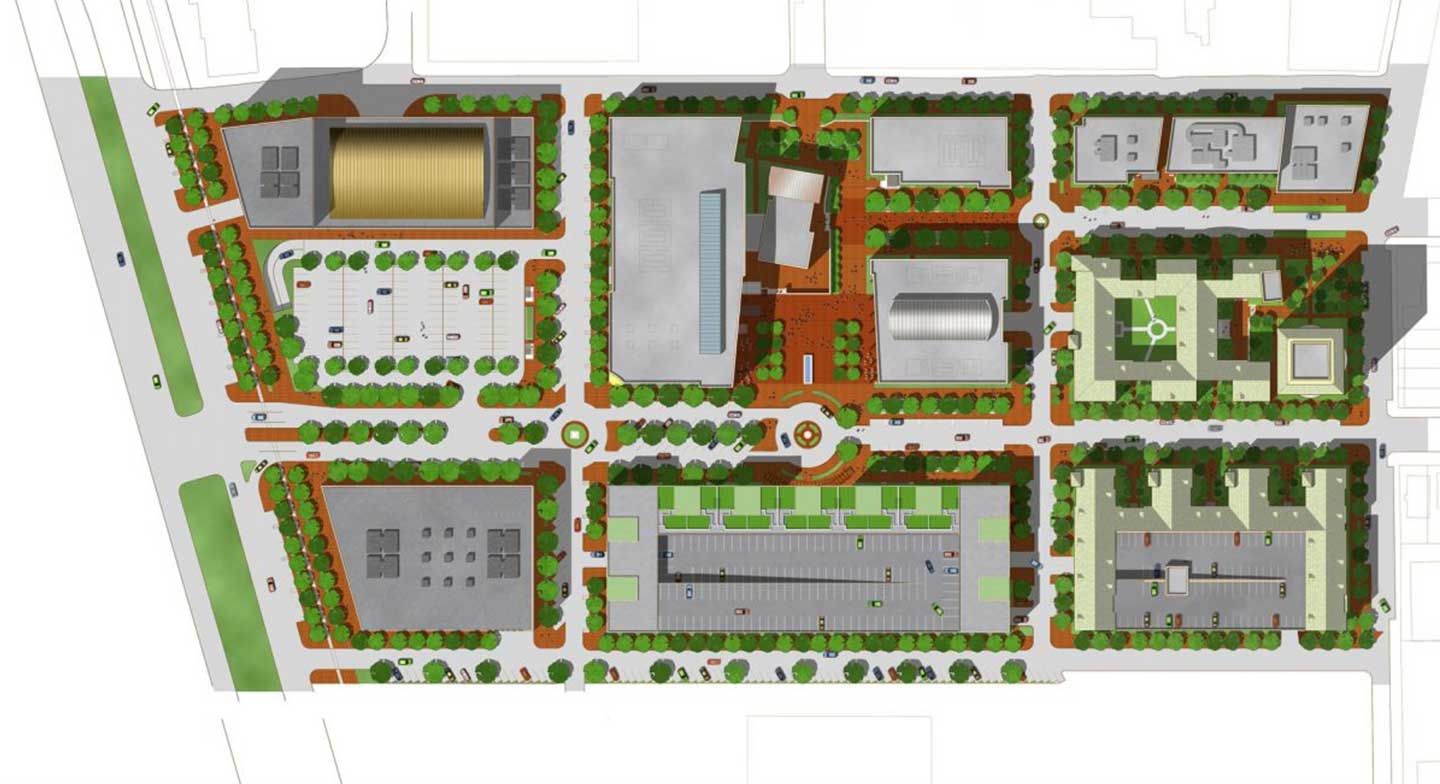 Hoboken-based Marchetto Higgins Stieve drew up the plans for this portion of the project, which is located at the intersection of Stegman Parkway and West Side Avenue. The first building to be constructed will sport 163 apartments and a 10,048 square foot retail storefront, while the second building will contain the remaining housing units and three separate storefronts that combine to total just under 11,000 square feet. A 3,873 square foot gym facility and 344 total parking spaces are also included under the plan.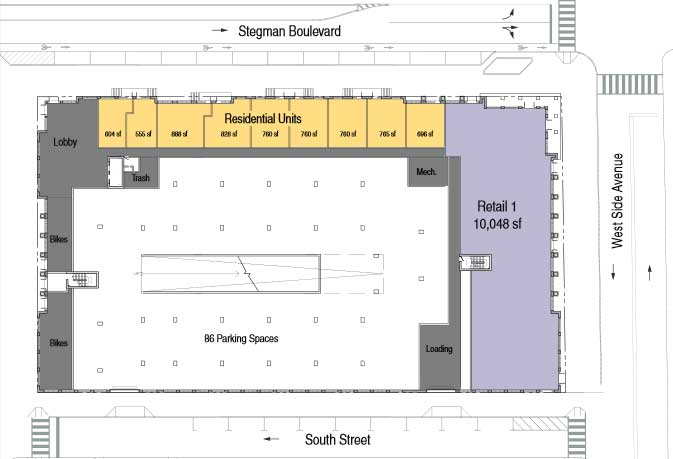 Millington, N.J.-based Silbert Realty & Management Company is the exclusive leasing agent for the properties, which should take about 14 months to complete once construction commences in October.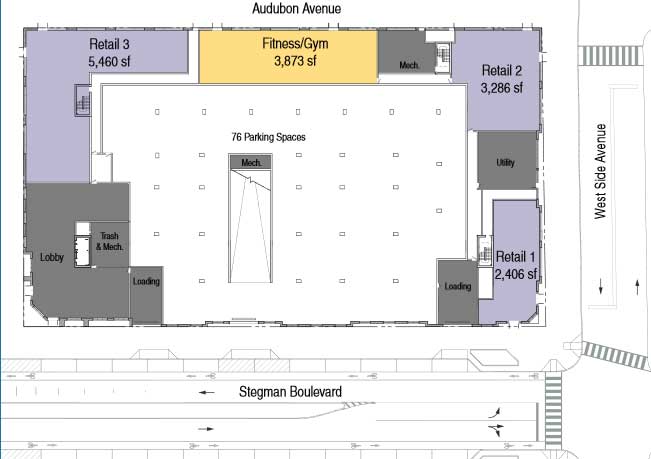 The development's land is a 21-acre site that was once home to chromium-contaminated soil, an issue that plagues other redevelopment projects in West Side like Bayfront. The NJCU project was given a 30-year tax abatement by the City Council, meaning the school will pay a set fee to the city that is lower than what traditional taxes would be. However, the land is currently tax exempt, so any increase in revenue is likely welcomed by city officials.
Additionally, the City Council voted earlier this week to authorize $16 million in bonds to help pay for various infrastructure improvements around the project that will include roads, sidewalks, lighting, landscaping, sewers and a public plaza.
Those efforts are in part to help prepare for the school's University Place Master Plan approved back in 2010. The plan, first drawn up by Princeton-based KSS Architects, will bring about $350 million in investment to the area and includes a 100,000 square foot performing arts center, more student housing, a hotel and a 651 car parking deck.
The school is also scheduled to open their new $50 million dormitory right across the street from the upcoming project at 209 West Side Avenue in September that will house 425 students.