A sprawling Hanover project that will transform 88 acres of land into a new destination has begun construction on its initial building plus some perks for the community.
Whippany-based Eden Wood Realty recently celebrated the beginning of work on their ambitious River Park Town Center, which Jersey Digs first reported on back in January. The property includes a section of the Whippany River and the planned development will significantly change the landscape for drivers along Eden Lane.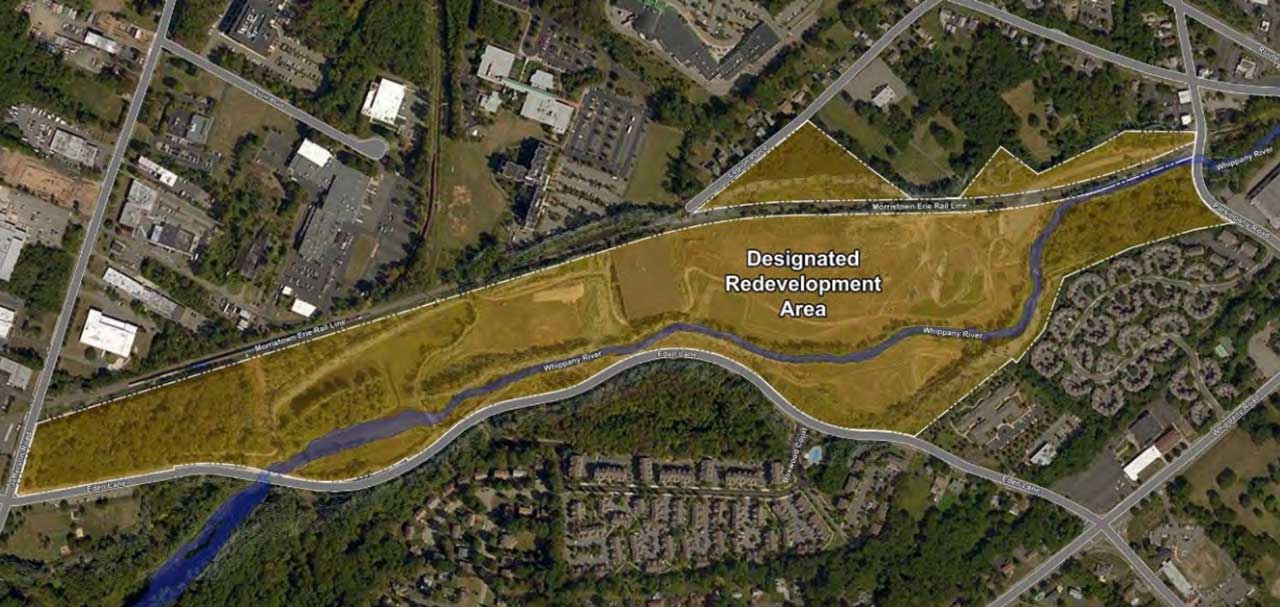 The entirety of the construction will create eleven new buildings, two of which will be extended stay hotels that include 125 rooms each. River Park Town Center's other structures will include 80,000 square feet of retail space plus 967 residential units, 140 of which will be set aside as affordable housing.
Designed by DMR Architects, the project will add more than 20 acres of public recreation space within its footprint. Amenities in the plan include an outdoor amphitheater, park facilities, and the completion of the Patriot Trail along the Whippany River. Deck, curbside, and surface lot parking options will be included in the project, which will leave more than 40% of the land in its natural state.
"The creative challenge in Hanover was to design something that served a lot of functions that are completely new here while still preserving the community character and existing physical and natural landscaping," said Francis Reiner, Redevelopment Consultant and Partner for DMR Architects. "This is a great example of pro-active municipal planning and placemaking and the successful collaboration of a municipality, developer, planners, and architects."
The first phase of River Park Town Center will offer 81 residential units, a pool, a fitness center, and community amenities. Per New Jersey Hills, the Hanover Township Committee approved a 30-year Payment in Lieu of Taxes agreement for the development's residential portion over the summer.
While the buildout of the project is sure to be a lengthy process, the development will eventually create the first true town center in Hanover Township's long history. The project also aims to improve transportation in the area, as River Park Town Center is slated to be directly connected to Route 10 and Interstate 287 when completed.