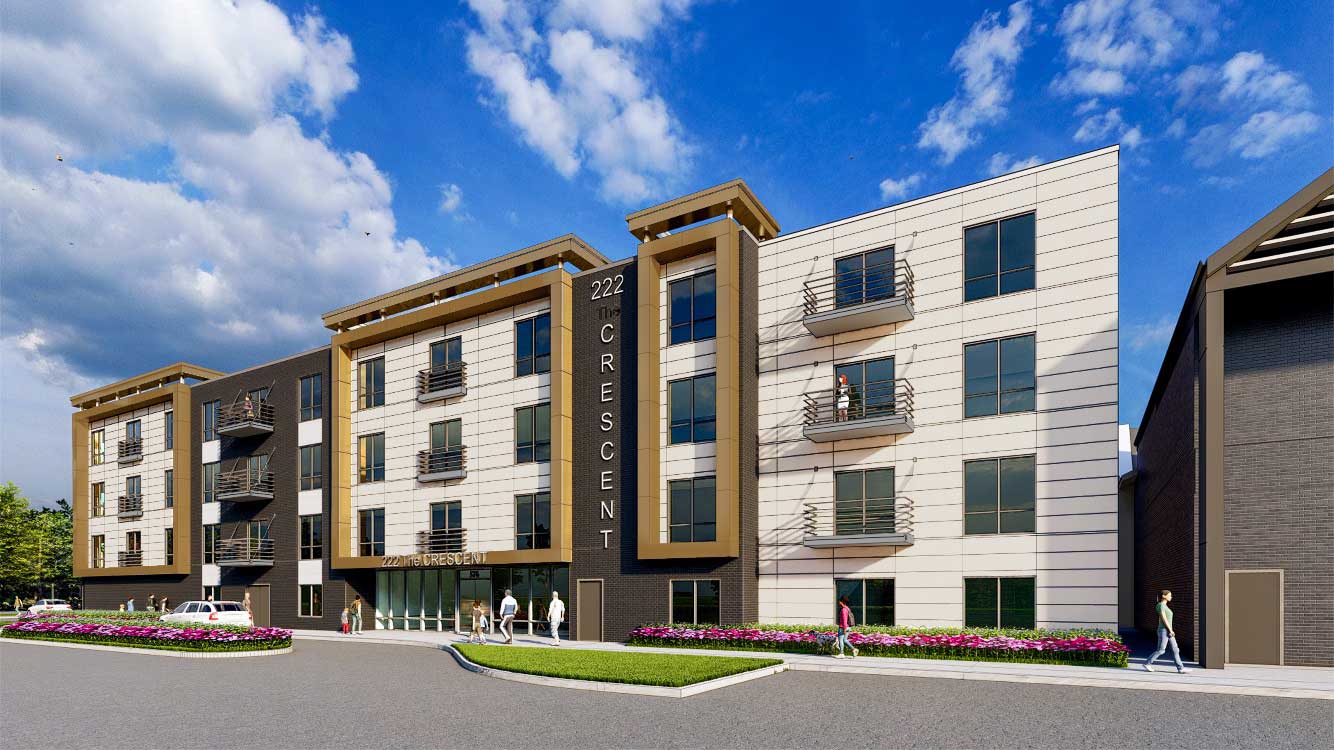 A 70-unit multifamily community is planned for Allendale, New Jersey. The news was recently announced by The Hampshire Companies, a full-service, private real estate investment and development firm. Located at 220 West Crescent Street, completion is scheduled for the second quarter of 2024.
Designed by DMR Architects, the building will offer a variety of one and two-bedroom residences including six COAH units and three units designated for first responders. Beyond their homes, residents will also have access to many amenities, including a clubroom, storage, lounge, and an outdoor courtyard.
The development is located less than half a mile from downtown Allendale and a short drive from Route 17, making it an ideal location to connect to the Garden State Parkway and Interstate 287.
The 104,620-square-foot community is the newest addition to The Hampshire Companies' growing portfolio of multifamily properties across northern New Jersey. The construction specifically highlights The Hampshire Companies' continued real estate investment in Allendale.
In 2021, the company negotiated a deal with the Borough of Allendale to acquire the land at 220 West Crescent Street as well as the neighboring 230 West Crescent Street, which is currently a 114,500-square-foot vacant industrial building. After purchasing 230 West Crescent, The Hampshire Companies oversaw a capital improvement plan to bring the building to full occupancy earlier in 2022.
"Through harnessing our deep experience in working collaboratively with local governments and stakeholders, we continue to be a trusted partner to municipalities who are looking to tap into the value of their real estate to create spaces that meet the needs of their local communities," said James E. Hanson II, President & CEO of The Hampshire Companies. "Our work in Allendale is emblematic of our singular vision of consistently transforming possibilities into opportunities to better serve our communities, and we are excited to bring our vision to life over the months to come."
Kurt Vierheilig, AIA, LEED AP BD+C, Director of Design and Partner for DMR Architects added, "DMR worked with Hampshire and the township to create a design that would ensure aesthetic and proportional cohesiveness for a development that serves many important functions. We are excited to see this lively, functional and beautiful development come to life in a way that is meaningful to the Allendale community."