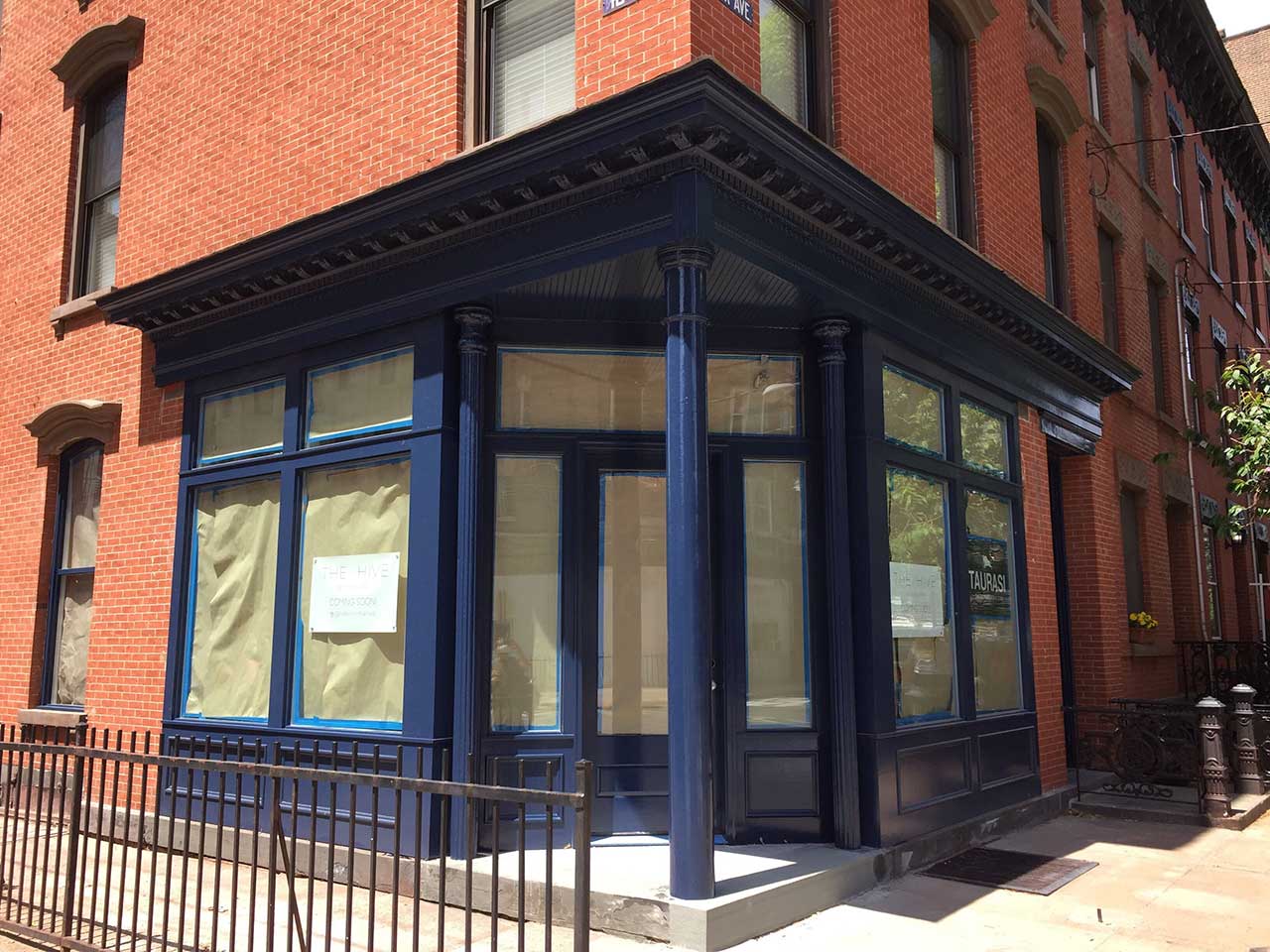 The closing of a beloved butcher shop left a big gap in the streetscape of Park Avenue in Hoboken, but locals can now look forward to a new business slated for the space following a gut renovation at the property.
After an almost seven-decade run, Truglio's Meat Market closed for good last June when the owners decided to retire. Open since 1952, the building at 1000 Park Avenue was sold shortly after the closing and has undergone a gut renovation over the last year by The Taurasi Group.
Observant passersby have noticed an overhaul of the 1,700 square feet of retail that formerly hosted Truglio's and the future tenant has become clearer. Working with Rob Feinstein of StudioOne Architects, a business called The Hive has been renovating the space while keeping some of the vintage finishes of the meat market but with a modernization into a warm, welcoming, spot.
The Hive comes courtesy of two Hoboken moms. Co-owners Kristin and Catherine both have backgrounds in public relations for beauty brands large and small and will be offering Kobrick coffee and treats alongside clean and purposeful beauty and wellness products as part of the business.
Additional specifics on what The Hive might offer when they open their doors are scarce, but the business is officially on Instagram at the handle @hellofromthehive. Work at the storefront is humming along and if all goes according to plan, The Hive will by opening to the community later this year.
Related: