Bayonne leaders have long sought to inject new life into vacant property near the Bayonne Bridge and officials will soon consider a plan that would build New Jersey's largest film and television studio on the land.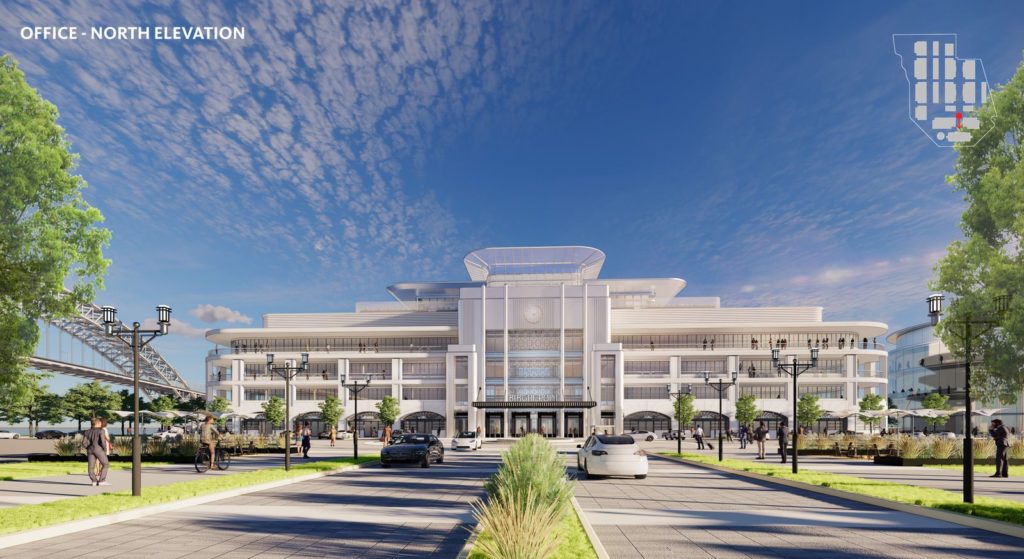 Efforts to revitalize 13 lots near the city's southern border along First Street near Avenue A heated up in 2020 when Bayonne revamped the area's zoning. The land, which overlooks Staten Island and housed an oil storage facility until the 1980s, was rezoned to allow film production as a primary use.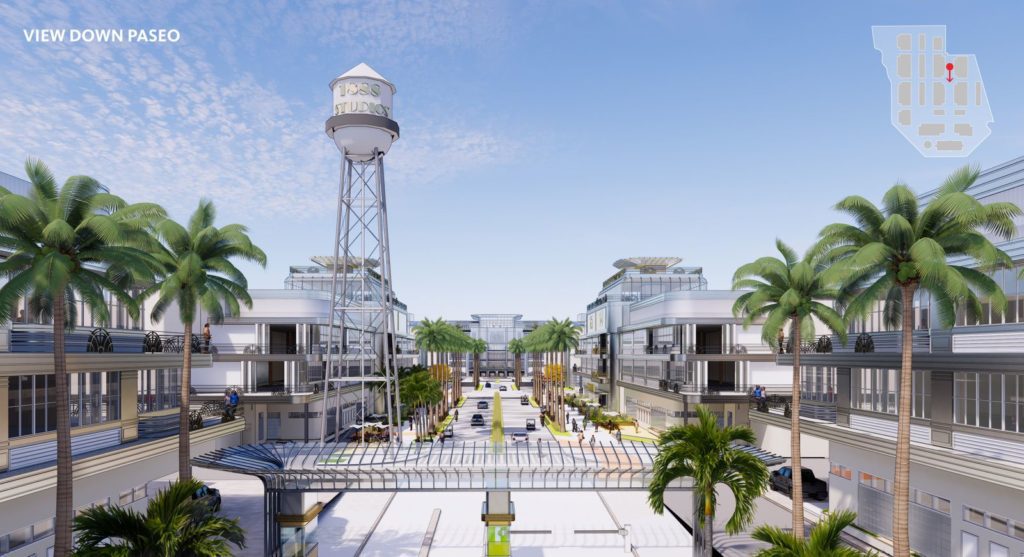 Two years later, a company named Togus Urban Renewal has applied to construct a 1.5 million square foot motion picture and television facility called 1888 Studios on the land. The proposal is certainly bold, as it includes a total of 19 buildings that would cater to various aspects of the industry.
Designed by San Francisco-based firm Gensler, 1888 Studios would consist of a mix of studio sound stage buildings complemented by attached office structures. The complex would include a post-production office and several mill buildings for stages to be constructed and stored.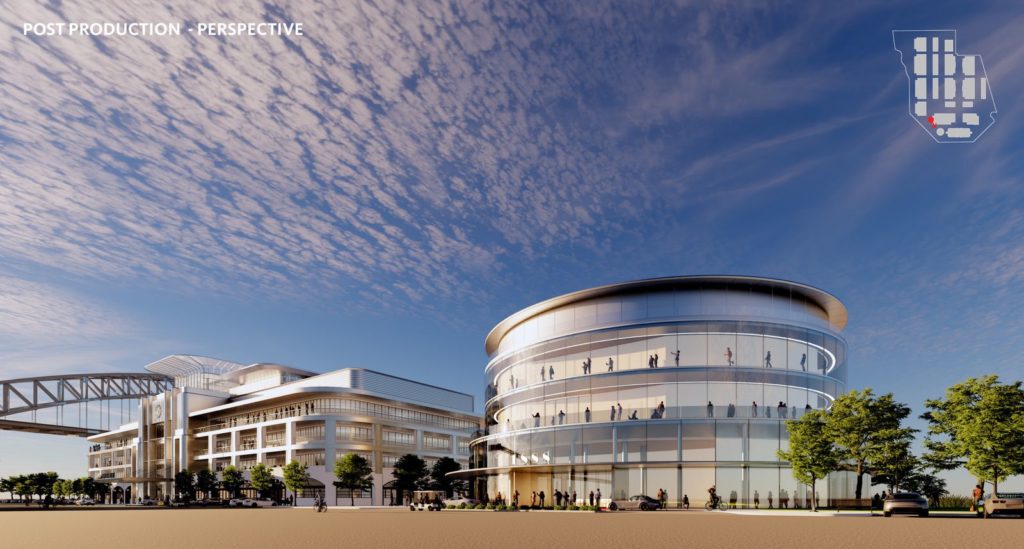 Other aspects of the plan include a lighting and grip building, a central utility plant, a utility yard, a trash and recycling area, and a facilities yard to support the studio use along with surface parking. Four sub-surface parking structures would be built on the land to provide a total of 2,127 parking spaces.
The potential construction of 1888 Studios would require a waterfront walkway be built on the land and that component would need to be open to the public per state legislation. The plan calls for a sixteen-foot-wide walkway adjacent to both the Newark Bay and the Kill Van Kull complete with seating, lighting, and landscaping components.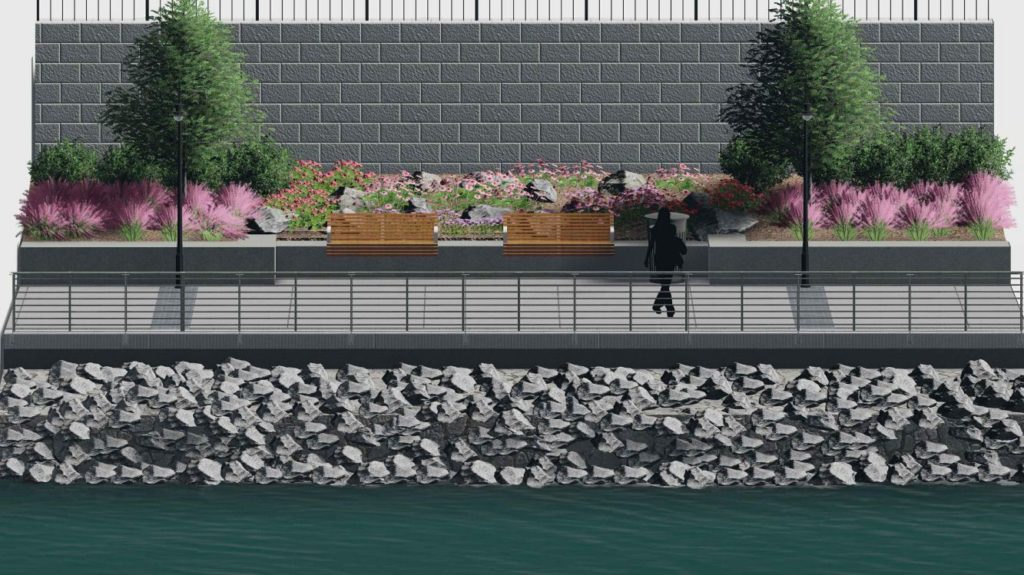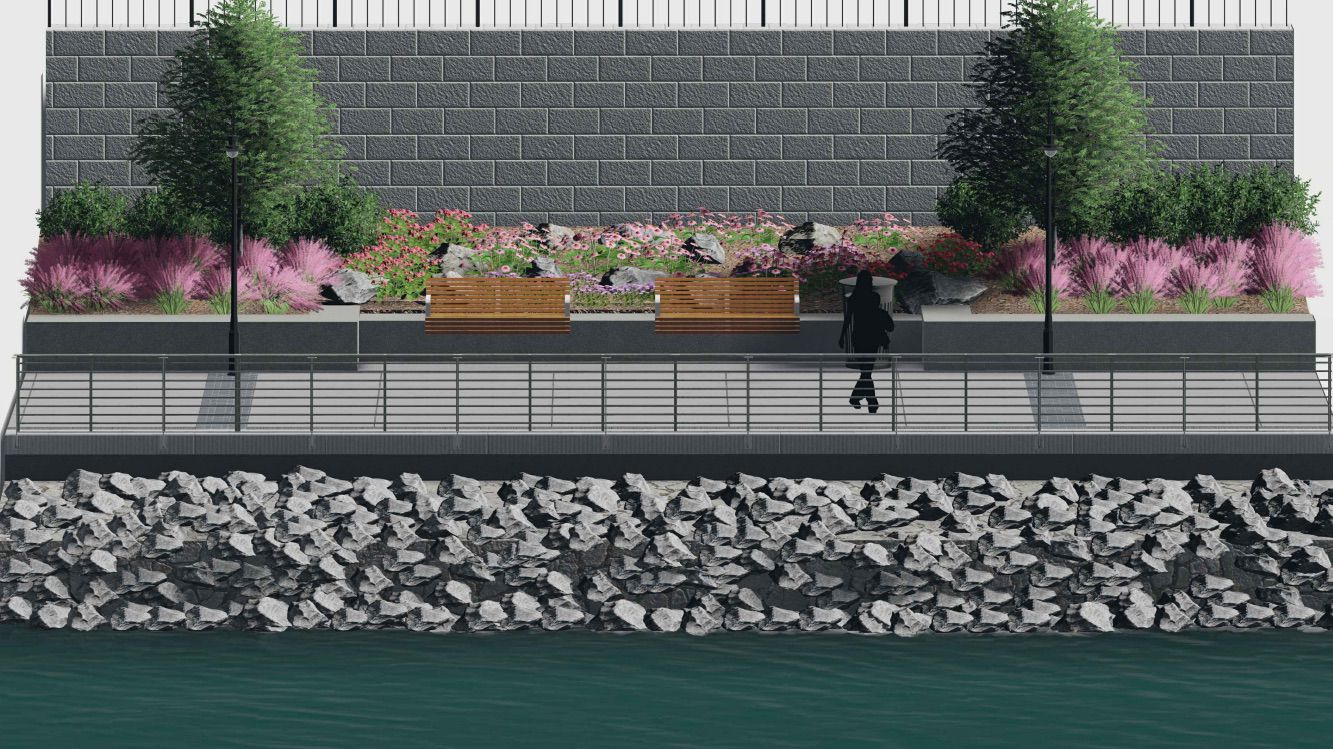 Togus Urban Renewal is seeking preliminary and final major site plan approval in addition to a minor subdivision to move 1888 Studios forward. Bayonne's planning board will be hearing the company's application on March 30 during a special meeting that will begin at 6 p.m. inside the Municipal Council Chambers at 630 Avenue C.
1888 Studios would easily become the largest film studio in the state if constructed, well surpassing Jersey City's Cinelease Studios that opened last summer. Film production proposals have proliferated throughout the Garden State in recent years, with both Netflix and Whoopi Goldberg announcing plans for studios in New Jersey.