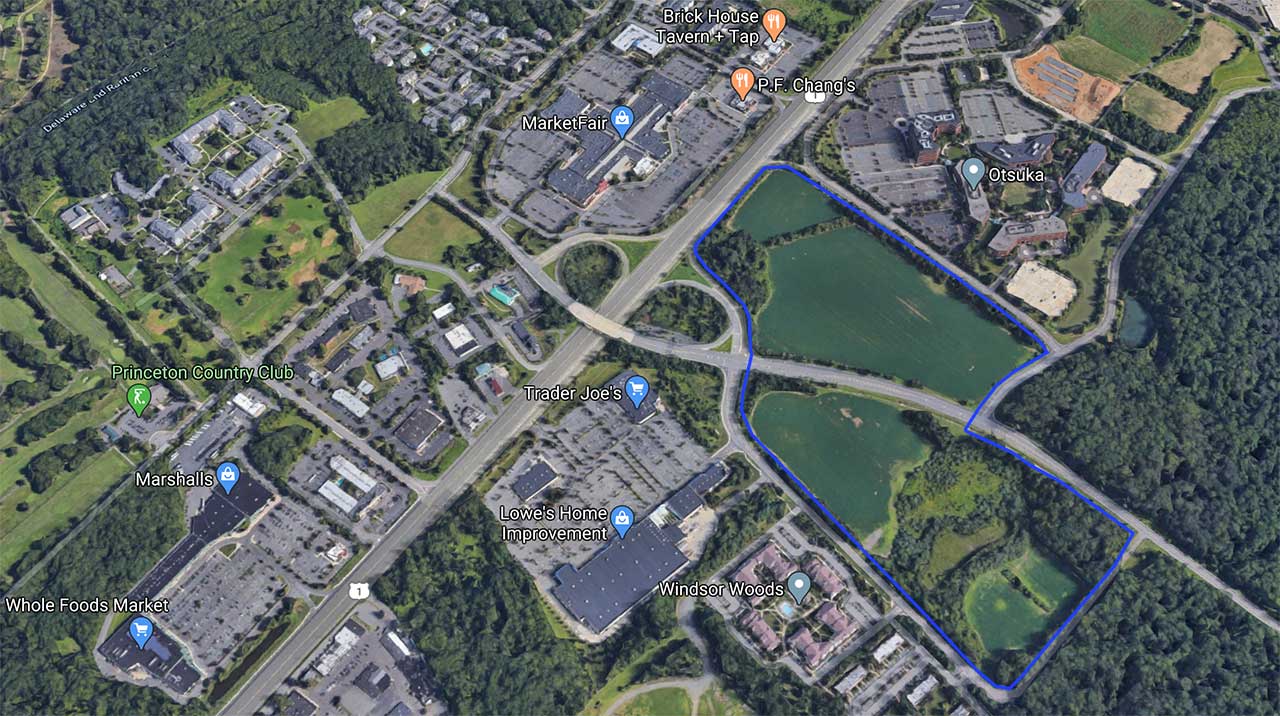 A mammoth development proposal for three properties in suburban Mercer County could potentially be approved this week.
During its meeting this Wednesday, August 5, the West Windsor Township Planning Board is scheduled to hear plans by Palladium Realty, LLC to bring a four-phased project to premises situated along Meadow Road just east of Route 1. The development, which is branded as "Princeton Executive Park" in site plans, would involve apartments, a hotel, retail space, and restaurant space.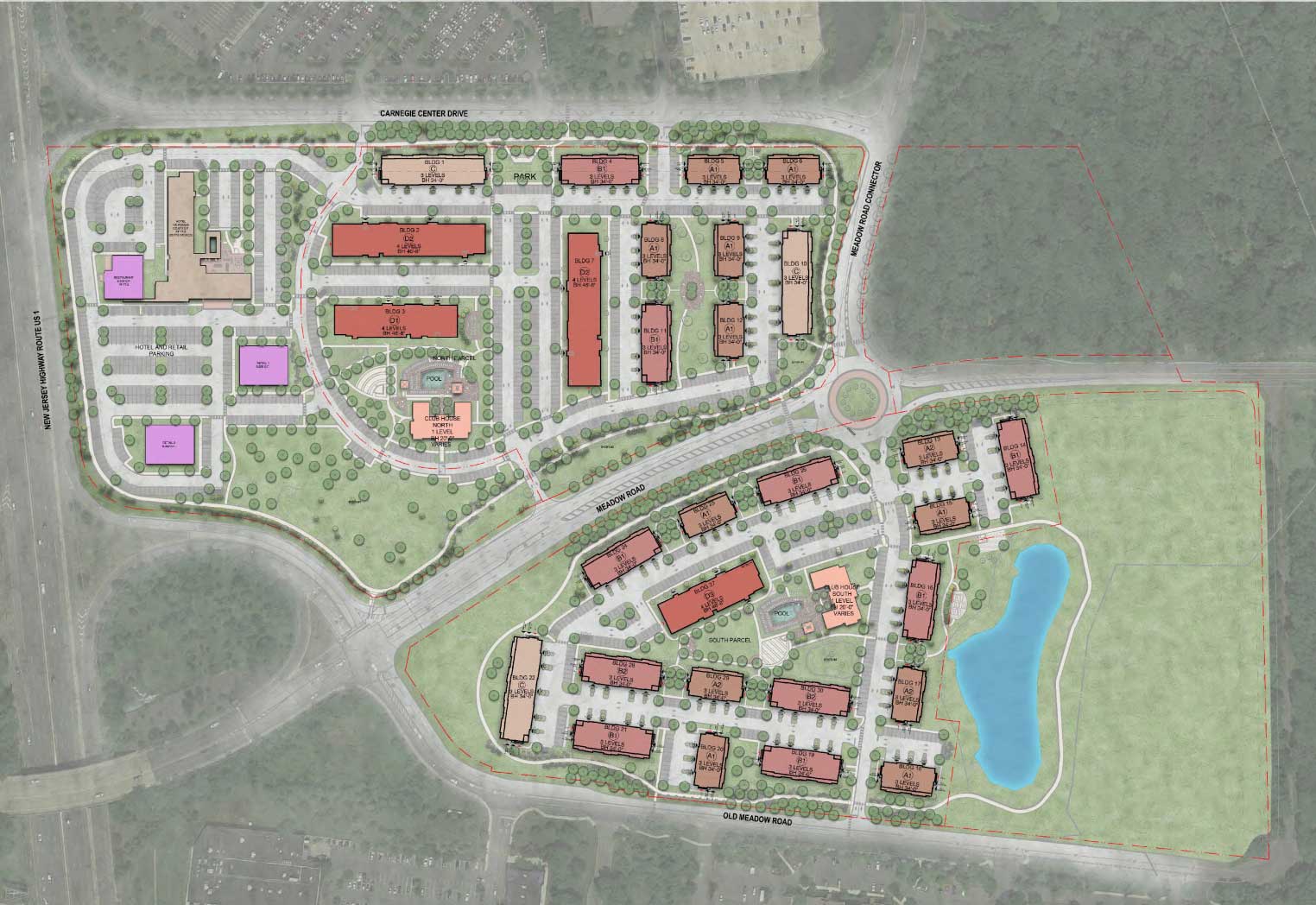 "A total of 656 apartments are proposed," according to the developer's application. "There will be 225 one bedroom units; 351 two bedroom units, and 80 three bedroom units. Twenty-five percent of the apartments will be set-aside for lower income households."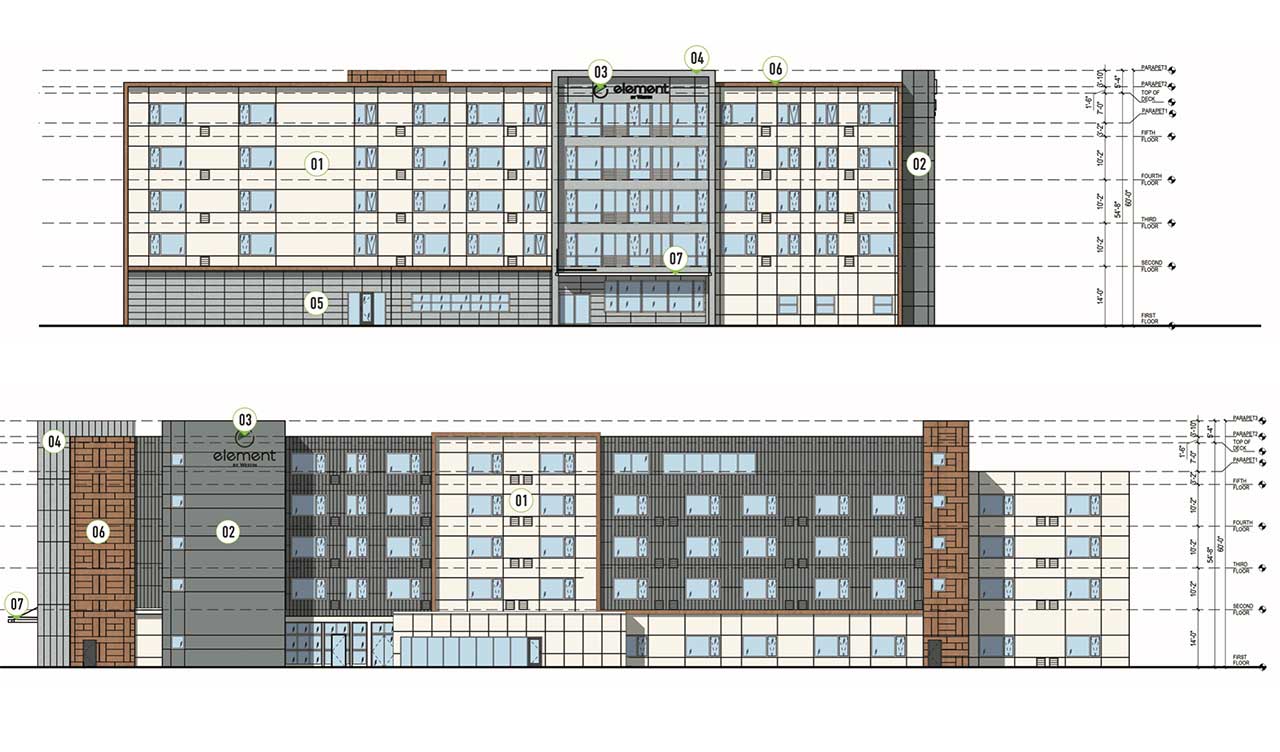 The first phase of the development would solely involve a hotel with 130 rooms and a liquor license, according to the meeting agenda. Site plans from BASE4 that were released by West Windsor Township list the hotel as an Element by Westin owned by The Briad Group that could include an indoor pool and rooftop bar.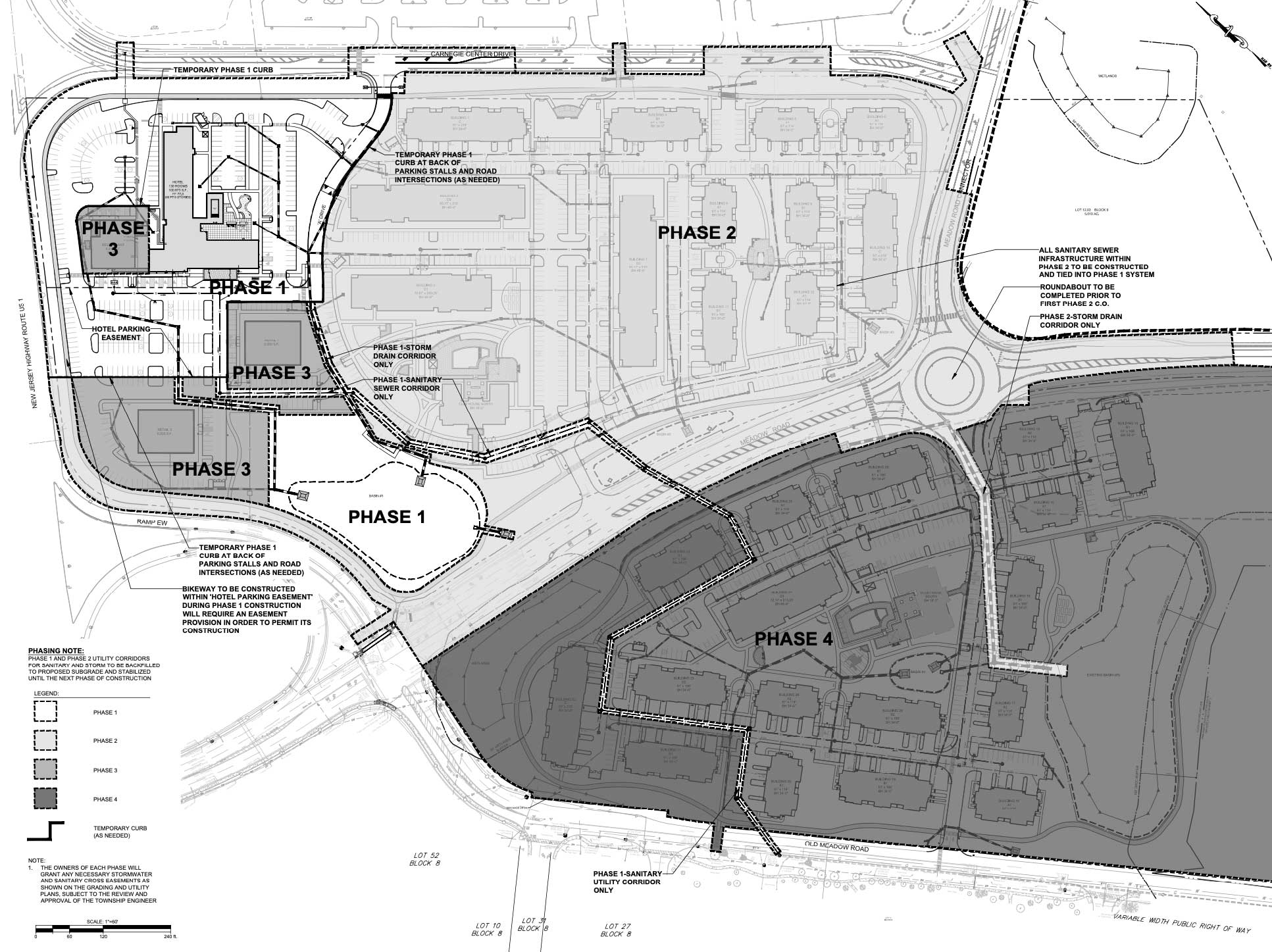 The second phase calls for 356 residential units to be constructed in 12 buildings, according to a notice. A clubhouse is also planned.
The subsequent two phases would bring 16,000 square feet of retail space, a 6,915 square foot restaurant, and 17 buildings with the remaining 300 apartments.
"The applicant proposes a variety of recreational and open space facilities, including Green Belt preservation areas, an extensive, project-wide bike way, sidewalks, clubhouses, pools, dog runs, barbecue areas, playgrounds, community gardens, and a 10,000-square foot public activity space," according to the application.
These properties are situated close to MarketFair and Carnegie Center, nearly three miles away from the main Princeton University campus and more than two miles from the train station in Princeton Junction. The tracts are all currently undeveloped.
Palladium Realty LLC's application shows that the company is registered out of the Jersey City offices of the Mack-Cali Realty Corporation. The architectural plans for the project include the logo of Roseland Residential Trust, which is a Mack-Cali subsidiary.
"This is a phased project that will be built in accordance with market demand," the application states. "Per agreement with the Township, the fourth phase of this project cannot be built before January 1, 2025, allowing time for the market to absorb the new residential units."
The West Windsor Township Planning Board's meeting on Wednesday is scheduled to begin at 7:00 p.m.
Note to readers: The dates that applications are scheduled to be heard by the West Windsor Township Planning Board and other commissions are subject to change.